About 41.7 million people in the US alone received mental health treatment in 2021. That is a staggering number. And it has gone up in the past two years.
Thankfully, the number of service providers has gone up due to the increase in awareness about mental health issues among the masses.
Most mental health service providers try to match therapy seekers with suitable counselors. They understand that certain demographics have specific needs. New doors are opening in mental health treatment, and therapy seekers can seek help from the comforts of their homes.
Modern mental health service platforms promise complete anonymity and privacy as well. I was happy to receive support myself during the Covid-19 pandemic.
So, how do you know that you need help with your mental health? And how do you know if a service provider is right for you? Are these mental healthcare platforms beneficial?
In this article, I will review a well-known mental health service provider, 7cups. You can then decide for yourself whether you want to move ahead with their services.
About 7 Cups
7cups is also known as 7 Cups of Tea. It is a mental health awareness and service provider help that you can find on Google Play. Psychologist Glen Moriarty created the platform. Therapy seekers can download the app, sign up, and choose between various kinds of services offered by the platform.
When Moriarty first designed the platform, he understood that many people could not get help even if they wanted to. They could not find time away from their work or family responsibilities to tend to themselves. As a result, he introduced features like text messaging that allowed users to connect to therapists at the time of day and to respond when they had time.
The platform tries to connect therapy seekers with therapists from the same state. In addition, it uses three types of connectivity options. It has a wider community where people can speak to like-minded people. More on this in the next section.
7 Cups Therapy Review: Pros, Cons, Pricing and More
A detailed overview will help you know more about this platform. Here is all you need to know about 7cups Therapy.
How Does it Work?
Like most online therapy platforms, you need to sign up on the app. To do so, you must provide details like an email address, username, and birth date. Only those over 13 can sign up and avail the services.
Once the sign-up is complete, you have to agree to the terms of service and privacy policy. You must also confirm that you will not use abusive language or hurt anyone's sentiments while interacting with the community members.
After enrollment, you can choose what kind of discussion platform you want to engage with. 7cups allows you to get help in three ways. Let us look at them.
Chatting with AI Bot
7cups has a competent AI bot named Noni. Noni will help you navigate through the website and will also ask you simple questions to help with your issue. It can guide you through various activities and offer temporary help.
However, this is a limited service, and you will not get any detailed responses to any pertinent mental health issue you might have. This is because, as an AI bot, the responses are largely generic and automated. You can enter various chat rooms through Noni and explore the activities to find something that suits you.
Active Listeners
One of the innovative methods that 7cups uses is to engage active listeners on their platform. These listeners are trained by the platform to listen to and respond to those in need. At times, all one wants is to speak to someone trustworthy.
7cups tries to create that safe space for its users through these listeners. The listeners can be counselors, professional therapists, or degree-holders in psychology.
Although it is not a complete therapy, they provide enough support by listening and texting those who may just want to speak to someone. According to their training, they will refer to professional help if they can recognize self-harming or any such tendencies among the therapy seekers.
The platform claims that it has over half a million trained listeners worldwide. They are active in 189 countries and offer help in 140 languages.
7 Cups Therapy
If you want a dedicated therapy session, then this is the service you can consider signing up for. You will be put in touch with licensed practitioners, preferably from the same state. They can be psychologists, psychiatrists, and counselors.
You can contact them through text messaging only. But you can do that at any time of the day and also respond when you want. There is no direct contact with the therapist, and you cannot speak with them over the phone or video call.
Pricing and Affordability
7 cups is affordable in some ways. This is because the app does have a large free section. Users can access free mental health articles. You can simply sign up and join the forum for free. Here, you can speak to strangers and participate in community discussions. You will also have some limited access to Noni and Active Listeners.
If you want an expanded version, then you can sign up for a membership at $12.99 per month. Or, it will come to $94.99 per year. In this version, you will get more content with learning modules known as "Paths." You will also get access to a community and interact with others.
However, if you want to join text-based therapy sessions, you can do so by paying a monthly fee of $150. You can speak to your therapist anytime with texts and get the required help. If you want lifetime access to the 7cups Collection, you can do so for $419.95. You can get free access to volunteer listeners in all versions.
The subscriptions automatically renew each month. If you want to cancel the monthly subscriptions at any time, you can "Manage current subscriptions" and click on "Cancel."
Insurance
There is nothing on the app or website that mentions that 7cups accepts insurance. They also do not work with any insurance companies or third parties. They also do not provide any free trials, senior discounts, student discounts, or family plan options. Hence, you will have to bear the entire cost of therapy yourself.
Accessibility
You can avail of the services of 7cups through any device from any part of the world. However, while answering questions that Noni asks you while signing up, try to answer if you have any location preferences.
Although there is no need to fill in any questionnaires like other mental health apps, this can help you if you want someone from your state. There is a therapist search tool that enables you to seek a therapist from your country or state. Moreover, the therapist search largely depends on availability.
For example, you may be from Alaska, but there may not be any therapist on that platform from that state. In that case, you may be matched with someone from Alabama. In instances where therapists are not available, you may have to wait for a day or more to be matched with a therapist.
You can review the bios of available therapists and choose with whom you want to chat. However, you can always interact with Noni and use the free version. However, I did not find instructions on what to do if someone wishes to change therapists.
Privacy
7cups is particular about maintaining the privacy of its users. All the user information is kept strictly confidential. The conversations with the therapists are also encrypted. The therapists are also obligated to follow the rules and not share your details with anyone.
They will only share the information with someone from the authorities if they are approached with any investigation. No text messages are saved, and no conversations with the volunteer listeners are recorded.
Available Treatments
The licensed therapists on 7cups are qualified to help you with a wide range of mental health issues. They can help you with anxiety, depression, eating disorders, sleep disturbances, attachment styles, and confidence issues.
Even if you just want to talk to someone reliable but cannot open up to your friends or family members, you can speak to active listeners any time. You can also participate in the community discussions. This will surely make you feel connected and that you are not alone in your misery.
The "Paths" option in the app also lets you avail of several self-help exercises to keep working on your mental health at other times. Consistently working on these exercises will result in an overall better frame of mind.
In addition, if you have a paid subscription, then going through specific exercises that your therapist suggests will also help you. My therapist helped me with specific cognitive behavioral methods and meditation practices to control my social anxiety.
Pros and Cons
Weighing in some of the pros and cons of 7cups will help you decide whether you should opt for this platform.
Pros
Easy to sign up
Several self-exercises in "Paths" for steady progress
Active volunteer listeners can be contacted at any time
Therapists can be reached by text messages at your convenience
Platform available in 140 languages in over 180 countries
All conversations with therapists are encrypted according to HIPPA guidelines
The AI bot can help navigate the app
Cons
Does not accept insurance
There are no clear instructions on how to change therapists if you don't like your present one
Therapists may not always be from your state
Volunteers and listeners do not always respond immediately
There have been cases where users have complained of harassment and bullying by active listeners
There is no option for video chatting, so sessions feel impersonal
Who are 7 Cups Suitable for?
If you are concerned about your mental health but are more comfortable texting in your free time, then you can try 7cups. There is no obligation to be available at any specific time. You can contact your therapist via text message when you are free and comfortable.
If you just feel lonely and want to speak to someone, then the active volunteer listeners will be there for you. And being a part of a community always makes you feel better.
You will be interacting with people from various backgrounds, and it can be a platform for forming new friendships. You can also join 7cups to get access to self-help exercises.
Verdict
7cups aims to provide good mental health care services to its users. But the present version does have several glitches. They are mainly pertaining to the active listeners, who, despite being trained, cannot handle the conversations well.
Many users have complained of receiving harassing comments and that the volunteers were sometimes very reluctant to speak. The text-based therapy sessions also feel impersonal due to the lack of video chatting. Sometimes, the therapists send very short and unhelpful messages.
However, these are primarily based on individual experiences. Just because some users had negative experiences with active listeners does not mean you will have them, too. Your therapist might be available for you and send you detailed answers for improvement. Hence, you cannot tell until you sign up.
However, considering their unique approach of providing volunteer listeners and self-help exercises, you can consider trying out this app. Even trying out the free version can give you a reasonably good idea, and you can then decide whether you want to proceed with a paid subscription.
I hope my review helped you decide whether to try out 7 cups.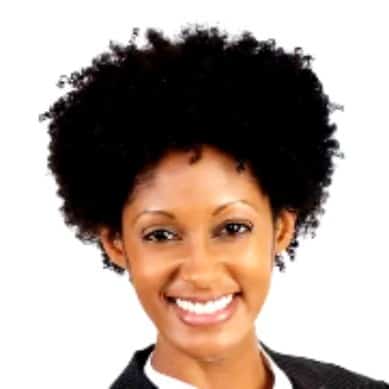 She is an experienced Clinical Psychologist and Mental Health Writer with a decade of expertise in psychology. Skilled in assessment, therapy, and patient care. Committed to helping individuals through clinical practice and mental health writing at Therapyjourney.co. Passionate about promoting mental well-being and awareness. Open to aligned opportunities.