People around the world are becoming more and more aware of the importance of securing their mental health. And yet, a vast majority of the global population still finds it difficult to access any proper treatment.
There is still a lot of stigma around mental health awareness. Some do not want to admit that they have an issue to begin with. This is where the right awareness programs and proper mental health services play a crucial role.
Mental health treatment in certain countries like the US can be very expensive. In a country where a staggering 42% of the population does not have their needs met, getting mental health treatment can be an issue. The Covid-19 pandemic has made things worse for some.
Thankfully, there has been a rise in the mental health services. They aim to make mental health treatment more accessible to the masses.
Ayana Therapy is one such service provider. A review will help you decide whether you should approach them in case you need help with your mental health.
About Ayana Therapy
Ayana Therapy is the brainchild of Eric Coly, who founded this online therapy company in 2019. He realized that mental health issues were very subjective and one's socio-cultural background played a huge role.
As a Black man from Senegal, Coly had battled depression himself. He realized that what could be a source of despair for one individual might not be of any consequence to someone from another socio-cultural or ethnic background.
Hence, he found the need to match people with therapists from their own backgrounds. Or else it could be difficult for the therapist to empathize with the patient. After all, no one could be aware of all the cultural markers.
And Ayana Therapy relentlessly tries to match therapy seekers with therapists from their own communities. They have an extensive database that helps in matching cultural identities.
The company uses an advanced algorithm for the matching procedure. They have already been featured on Forbes, Insider, Bustle, and New York Times.
Ayana Therapy Review
Here is all you need to know about Ayana Therapy.
How Does it Work?
Most online therapy platforms will ask you to fill out a questionnaire about your issues, background, and sometimes preferences of therapists. However, in the case of Ayana, the therapy seekers have to leave their names and contact information.
Then, the person has to wait for someone from Ayana to get in touch. This could be a time-consuming experience because the company is still growing; there are very few employees in the California office.
Once they contact you, they will ask for further details to find a therapist. The questionnaire is quite generic and primarily concerns questions on demographics and preferences. Depending on your location, you may get multiple matches.
You can choose from them, and then you have to wait sometime for approval. This could take anywhere between 24 hours to 2 weeks. The long waiting time could be an issue for some.
I had to wait for about nine days before I was put in touch with someone. And since this was done for a more personal experience, I was a little disappointed when I did not get any personalized approach.
Everything was entirely automated, as usual. Then, you have to choose a subscription plan. You can either choose a monthly subscription. Or, you can book a single session. You can then contact your therapist in multiple ways. You can contact them over chat messages, phone calls, or video calls.
In case you are not satisfied with your therapist, you can call and ask for a change. You will get another list of therapists from among whom you may choose. I was personally quite happy with my therapist.
The sessions started on time, and I felt comfortable speaking to them. It was easy to contact them. When I felt overwhelmed, I could get in touch with them anytime. My therapist did not give me any predetermined time period. Instead, the sessions went with the flow and how I felt.
Pricing and Affordability
Ayana Therapy offers a choice to users to choose between monthly subscriptions and single sessions. This is not something that other platforms usually permit.
The price for a single session is $140. And this is higher than many other sites offering similar services.
However, Ayana Therapy also offers gift card services. So you can also buy therapy sessions for someone you know. Maybe they need the therapy but are unable to do so themselves. So you have the option to buy it for them.
A monthly package costs $290. But it costs $30 more if you buy a gift package. The single sessions remain the same at $140. If you buy a monthly package, each session comes down to about $73. That is more or less at par with similar websites. However, $140 for one session is quite expensive.
You have the option of buying a gift card for yourself or others. You will then have to make your payment through your credit card after you are redirected to the payment page.
However, there is no information about how long you must wait until your payment is approved and how soon you will get your therapist. Nevertheless, 50% of the users stated they found the services affordable.
Insurance Coverage
Unfortunately, Ayana Therapy does not provide insurance coverage. This can be an issue for those who might not be able to pay for therapy on their own. They also do not submit claims to insurance policies like Medicare and Medicaid. The website also does not offer any discounts on their websites. There are no options for free trials.
Accessibility
Ayana Therapy's website claims they want to make mental health treatment accessible to everyone. Their platform is designed so that anyone can log in from any location. They can use any device, and once they are matched with a therapist, they can use any mode of communication.
This is indeed effective for those who try to attend therapy in the middle of a busy schedule. Their website also claims "cultural competency". It means they want to ensure that their users have no issue connecting to a therapy that matches their cultural background.
The platform aims to de-stigmatize mental health. And the stigma is particularly strong among people of marginal communities. That is why the website seeks to match people with therapists from their own backgrounds, as it would make it comparatively easier to open up about their issues.
Privacy
Ayana Therapy has a strong privacy policy. They also ensure that they maintain anonymity. Their website claims that all the user information and conversations are encrypted. Their technology is supported by HIPAA. It encrypts the servers. It also encrypts information and conversations between software and servers.
No outsider can gain any information from their website. They also ensure anonymity. This gives the user the option to protect their information until a time comes when they are ready to share the information with the world.
Or else they can continue using the services with complete privacy. No conversation is recorded. And since they do not work with insurance providers, they do not give out any information to any third-party service providers.
Available Treatments
Like all other platforms of similar nature, Ayana Therapy offers therapy options for a host of mental health issues. Their licensed professionals can provide you with counseling for anxiety, depression, sleep disturbances, eating disorders, social anxiety, confidence issues, and attachment.
The therapists can also offer solutions like breathing techniques and cognitive behavioral therapy.
However, the platform promises that each session is designed for individual needs. Hence, only a user will be able to talk about their own experience.
My therapist was compassionate and told me about the correct methods of journaling. I was also advised on how to manage anxiety when I was doing breath work and feelings seemed to overwhelm me.
Pros and Cons
Weighing the pros and cons of Ayana Therapy will help you decide whether you want to opt for it.
Pros
Easy to sign up
Platform designed for multicultural backgrounds
A gift card option is available
Offers help for a wide range of mental health issues
All conversations are encrypted with HIPAA
Users can remain anonymous
Option to change therapists if not satisfied with your present one
Cons
Does not accept insurance
High charges for individual sessions
Broken communication
High waiting time after payment
Payment can be made only with the gift card option
Who is Ayana Therapy Suitable for?
Anyone can use Ayana Therapy. However, the platform mainly caters to people of multicultural backgrounds. The aim is to match them with therapists from similar backgrounds.
Hence, if you believe you are a minority with specific cultural needs, you can try this platform. This platform is suitable for people of color and other ethnic races and backgrounds. Members of transgender communities and the LGBTQ community may also find it helpful. People from marginalized communities or immigrants may also benefit.
Verdict
Ayana Therapy has been set up with good intentions to help people from marginal communities get adequate mental health treatment. However, currently, the platform has much to improve on. There are two main reasons for this. The communication is prolonged and broken.
After signing up, there is no information on how soon your therapist will contact you. It can take more than a week for your therapy to begin. For someone who is distraught and needs immediate help, this could be a long wait.
Secondly, the payment portal is often slow. And one can buy therapy sessions only through gift card options, either for oneself or for others. This does not make any sense. And you may end up paying more. The cost of individual sessions is also very high compared to other websites.
However, all therapists are licensed, and you can use multiple communication channels to speak to them. It is a great option to consider if you are from a marginalized community with specific concerns.
You can use any device from anywhere to contact your therapist anytime. It will result in immense peace of mind knowing you can talk to someone in need.
If Ayana Therapy can work on its communication and reconsider its single-session charges, it will be a competent platform that many can benefit from.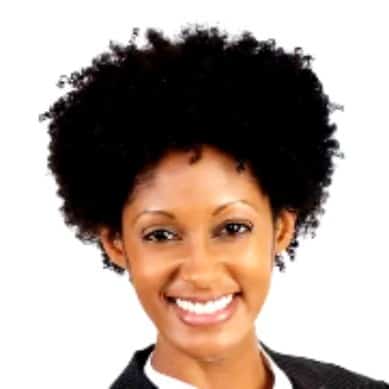 She is an experienced Clinical Psychologist and Mental Health Writer with a decade of expertise in psychology. Skilled in assessment, therapy, and patient care. Committed to helping individuals through clinical practice and mental health writing at Therapyjourney.co. Passionate about promoting mental well-being and awareness. Open to aligned opportunities.