Recognizing, addressing, and taking action on serious mental health issues can be difficult due to the negative views society has toward them. If left untreated or ignored, mental health problems can worsen and negatively affect your ability to function in your personal and professional life.
Statistics show that a large percentage of people experience mental health problems each year. For example, almost 10% of adults suffer from severe depression or bipolar disorder, and over 18% of them battle anxiety, PTSD, mood disorders, phobias, OCD, panic attacks, and other issues every year.
This is a serious concern, and it's important to have a systematic approach to addressing and reducing stress related to mental illness. However, not everyone can afford traditional mental healthcare or therapy, which we'll explore further.
In this article, we will review BetterHelp and determine if it is a legitimate option.
BetterHelp Online Therapy
Why we recommend BetterHelp:
Prices range from $60 to $90, offering cost-effective mental health support.

Users are matched within 48 hours for swift access to professional help.

Connect with therapists via phone, video, or messaging at your convenience.

Access licensed and experienced psychologists, marriage and family therapists, clinical social workers, and licensed professional counselors.
Get started today and enjoy 15% off your first month. Discount code "therapyjourney" will be automatically applied.
Take Assessment
About BetterHelp
BetterHelp is an online mental therapy provider that employs over 30,000 licensed mental health specialists. It was established by Alan Matas in 2013 and won the VeryWell Mind's online therapy award in 2022 for its accessibility and ease of use.
BetterHelp's main goal is to provide affordable and easily accessible counseling for mental health issues. With BetterHelp, you can receive online therapy from accredited therapists and book sessions that fit your schedule. This is particularly helpful because scheduling therapy sessions can be challenging due to negative social stigma and busy schedules.
BetterHelp offers personalized one-on-one therapy sessions that last 45 minutes to an hour. This platform is a good option if you are looking for individual mental health therapy without insurance coverage.
In summary, BetterHelp is a legitimate mental therapy platform that offers low-cost, personalized psychotherapy treatment without prescription medication. However, there are many aspects to consider before choosing BetterHelp as your mental health care provider.
Betterhelp Review: Legitimacy of this Online Therapy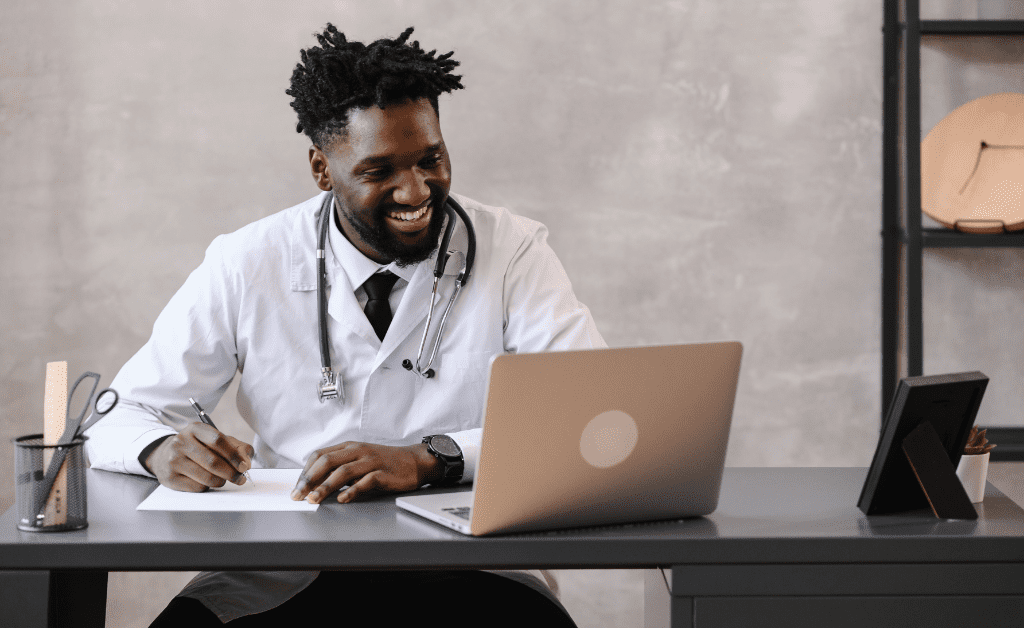 In summary, BetterHelp is a legitimate mental therapy platform that offers low-cost, personalized psychotherapy treatment without prescription medication. However, there are many aspects to consider before choosing BetterHelp as your mental health care provider.
1. Structure or Medium of Consultation
BetterHelp aims to provide easy, quick, and affordable professional mental therapy for various mental health issues such as depression, anxiety, PTSD, relationship problems, and more.
The platform is 100% virtual and offers chat, messaging, phone, voice, and live video or audio calls for up to 45 minutes, which eliminates the need for commuting and dressing up for therapy.
To get started, you fill out an extensive questionnaire and get matched with a board-certified therapist within 24 hours. However, finding the right therapist may be a process that takes time, as therapists have the freedom to accept or reject your request based on their availability and preferences. If you do not get a timely response, you can find another therapist that best fits your needs.
BetterHelp mainly focuses on individual talk therapy and does not offer group therapy. However, it offers over 150 digital worksheets and modules to track your progress and free access to more than 20 interactive group seminars by experts.
2. Cost/Affordability
BetterHelp offers affordable weekly therapy services ranging from $60 to $90, depending on your therapist, location, and specific needs.
This makes it a more cost-effective alternative to traditional mental healthcare, which can cost up to $250 or $300 per session.
The billing is on a monthly basis, with costs ranging from $240 to $360. Longer subscriptions are available at a lower cost. Payments can be made through PayPal or credit card.
However, It is recommended to try out the service for a week or two to get used to how it works before committing to a longer subscription.
It is important to note that any live session exceeding the 45-minute limit will result in a deduction or pay cut for your therapist. Therefore, it is essential to respect your counselor's schedule.
3. Financial Aid and Insurance Coverage
BetterHelp does not accept health insurance, but they do accept HSA and FSA cards for payment. They offer financial aid to veterans, students, and low-income individuals. They also provide promo codes on various review websites to make mental health services more affordable.
However, the pricing can vary based on demand and location, making it difficult for some people to access affordable mental healthcare services. Thus, the type of demand-based pricing may not align with BetterHelp's mission to provide accessible mental healthcare services.
4. Flexibility
BetterHelp provides mental therapy and regular support through different virtual modes like chat, message, video calls, voice calls, etc. It does not matter which part of the world you belong to; you can connect with your assigned therapist anytime, anywhere. It could be as simple as chatting with your friends.
You could drop in a quick message to your counselor to check his or her availability before getting in an extensive discussion via a live video call, audio call, live chat, or phone call.
The platform is flexible enough to let you pick your most convenient time slots, the medium of communication with your counselor, and the device you choose for the session. Moreover, to add to the convenience, you can even access the complete calendar of your therapist to get an idea of the perfect time slot for your session. This way BetterHelp encourages more transparency. It ensures better management of therapy sessions for both parties. The best part is you can cancel, pause or downgrade your subscription suitably as per your needs.
5. Accessibility
Mental wellness is often stigmatized, creating a negative perception of individuals with mental illnesses and causing shame for those seeking help.
BetterHelp's mission is to provide affordable and high-quality mental therapy services to people in all 50 states of the US and around 200 countries globally.
By providing an accessible platform, BetterHelp encourages people to take proactive steps toward improving their mental health, making it a more inclusive and accessible service.
While the platform cannot replace face-to-face interactions, it has been particularly useful during the COVID-19 pandemic, providing an alternative for those struggling with mental health issues. The platform is also beneficial for individuals with physical disabilities as they do not need to travel to access therapy.
It's important to note that BetterHelp does not provide medical or prescription-based psychiatric treatments, and diagnosis and prescription drugs require a doctor's opinion, which counselors on the platform are not authorized to provide.
6. Privacy
BetterHelp assures complete privacy and security for all conversations with therapists across different mediums. The platform collects client information only to better understand their mental health, and this information is never shared with businesses to generate profits unethically.
Privacy is essential for customers to trust their providers and share intimate details about their mental health. BetterHelp guarantees complete privacy, and calls are never recorded without consent.
Conversations with therapists are not revealed unless requested for security violations or unsatisfactory treatment. Customers can even use a nickname to conceal their identity and avoid bias based on stereotypes or preconceived notions about gender, religion, race, etc.
However, in October 2018, BetterHelp was accused of unfair business practices, such as capturing paid testimonials and reviews from popular celebrities. They were also criticized for not providing accurate information in YouTube videos promoting the platform and sharing customers' personal information with Facebook.
BetterHelp defended itself by stating they were not required to comply with HIPAA guidelines and might share information for business transactions, mergers, or asset sales.
Recently, on March 2, 2023, BetterHelp was fined $7.8 million by the Federal Trade Commission for violating customers' privacy by sharing sensitive data with social media companies like Snapchat and Facebook for business profits through advertisements or ad-generated revenue.
7. Supported Languages
Most therapists on BetterHelp converse with their clients in English. The official website does not provide any option to select the language of your choice in case you are not proficient in English.
However, you can reach out to your assigned therapist to discuss your language preferences, as most mental health problems are better conveyed by people in the dialect or language they are fluent in.
Therapists working with BetterHelp live in different countries around the world, not just the USA, so there is a chance you might get matched to a therapist that fluently speaks the language you are good at.
BetterHelp assures the best match and helps you easily find your go-to mental therapist. This ensures maximum comfort in communication during sessions which is crucial for client satisfaction.
8. BetterHelp Pros and Cons
Pros
Easy-to-use, user-friendly app interface with faster & simple navigation.
Online mental therapy is available for adults, teenagers, couples, and LGBTQIA+ members on an individual basis.
Very affordable counseling and mental support are available starting at $65 per week.
Flexible subscription-based pricing that allows you to pause, renew or modify your subscription anytime.
Anytime, anywhere e-counseling is available through 30,000+ licensed therapists specialized in providing therapy for a wide variety of mental conditions, serving from different countries around the world.
Highly accessible, as you can message your therapist anytime and schedule counseling sessions at your convenience from the comfort of your home or office.
Option to switch therapists for free for better counseling.
Cons
No insurance coverage is available.
Surge or dynamic pricing causes the cost to fluctuate depending on your location, availability of the counselor, your specific set of requirements, and a lot of other factors.
You can message your counselor anytime, but you cannot expect them to respond whenever you want.
Neither medications are prescribed nor any assistance with diagnosis & psychiatric treatment is offered.
You do not get to choose your own therapist. You'll be matched with one based on your needs.
Even if you are matched with a counselor, you are required to discuss the availability of the assigned therapist, so the counselor can deny your request, and you might be required to look for another therapist match.
Every therapist offers his or her services independently and follows their own ways of consulting, so some counselors might not willingly provide video sessions. It's, therefore, advisable to clarify these doubts with your therapist beforehand.
Who Should Seek Help at BetterHelp?
Mentally or emotionally affected adults, teenagers, and couples suffering from strained relationships are eligible to consult BetterHelp for online counseling. However, BetterHelp offers two separate websites dedicated especially to providing therapy to teens and couples.
The site ReGain – Relationship Therapy caters to couples therapy, whereas Teen Counseling provides online mental therapy services to teenagers as well as their parents or legal guardians.
What Sets BetterHelp Apart from Its Competitors?
Talkspace, Psychologytoday.com, Vey Well Mind, Good Therapy, and Online Therapy are some of the leading competitors of BetterHelp. Additionally, there are a lot more companies jumping on the bandwagon and coming up with similar services. So the e-counseling and mental health therapy ecosystem is heavily competitive.
According to SimilarWeb, BetterHelp ranks #3 in the mental health category in the United States, with Psychology Today and Very Well Mind being at the number 1 and number 6 positions, respectively.
If compared with Talkspace, BetterHelp offers more affordable therapy starting at $65 per week. Talkspace provides counseling for different age groups, including children, whereas BetterHelp does not offer therapy for children. The counseling service is only available for adults, couples, and teenagers.
With Talkspace, you do not get the option to connect with your therapist via phone calls and there is also a weekly limit on the number of responses from your counselor, above which there are additional charges. BetterHelp, on the other hand, provides more flexibility in terms of modes of communication with the therapist.
The Better Business Bureau has awarded an A rating to BetterHelp, whereas Talkspace has been given a B rating.
If you are looking for therapy providers who also help you with medication support for advanced mental health issues with a higher degree of severity, you can explore other competitors of BetterHelp such as Brightside and Teladoc.
Conclusion
In conclusion and to answer the burning question – Keeping aside the controversy revolving around customer data and privacy, BetterHelp otherwise is a legit online mental health therapy platform.
You have plenty of good reasons to join them if you want certified therapists or counselors to help you tackle challenging emotional states, from the comfort of your home, in a private environment, and without spending a bomb on your mental healthcare needs, that do not need advanced diagnosis or medications.
They also have a million followers on Facebook and around 360k followers on Instagram. Their fan following on social media is a testimony to their mental healthcare services and therapy that actually work.
BetterHelp even addresses mental health issues and coping techniques openly through informative social media posts. Take one step at a time, start off small, and see if their weekly plans fit the bill. You can always upgrade to higher packages and switch things up if you think the therapy you received was worth the money you paid.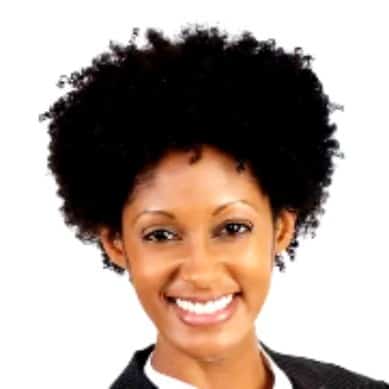 She is an experienced Clinical Psychologist and Mental Health Writer with a decade of expertise in psychology. Skilled in assessment, therapy, and patient care. Committed to helping individuals through clinical practice and mental health writing at Therapyjourney.co. Passionate about promoting mental well-being and awareness. Open to aligned opportunities.