More than half of Americans suffering from mental illnesses go untreated. The lack of proper diagnosis or inherent ignorance affects more than 28 million adults worldwide.
The effects of mental health problems on the individual as well as the society are horrifying if left untreated. Around 26.7% in 2022, reported severe psychological discomfort with a mental disorder who did not receive any kind of treatment.
As per the statistics in the 2023 report of Mental Health America, Montana had a 40.6% prevalence of untreated adults whereas this number was 69.1% in the state of Hawaii.
Shockingly, around 23% of adults spent a staggering 14 or more mentally unstable, unproductive days every month. The inability to consult a doctor due to extremely expensive mental healthcare services was reported as the primary reason for those affected.
This is when online mental therapy and psychiatry services take the spotlight. There are several mental healthcare platforms created to take mental therapy online and make it more accessible for patients. Which one to choose depends largely on your financial bandwidth and care-specific needs.
About Brightside
Brightside Health is a telehealth and telemedicine platform founded by Brad Kittredge, Jeremy Barth, and Mimi Winsberg. The company is based out of San Francisco, California, and has been around since 2017.
Brightside Health was named one of the best mental healthcare platforms by Forbes in 2022 for its impressive care. The platform provides affordable virtual mental therapy services to treat depression, anxiety, stress-related disorders, and more.
The evidence-based treatments are provided by qualified mental healthcare professionals with customized care plans.
Brightside Health Online-Therapy
Why we recommend Online-Therapy:
A well-built community of licensed clinicians and an advisory board with experts from the top universities in the US.

Appointment scheduling is smooth and takes only only 24 hours. Flexibility to reschedule missed appointments.

Several free guides and self-care programs are available to help adults with proactive life transformation.

The newly launched Crisis Care plan helps patients deal with the suicide epidemic.
Take Assessment
Brightside Review
We will be reviewing Brightside Health in this article to help you decide on the right platform for youself.
1. How Does It Work?
Brightside Health specializes in extensive and high-quality treatment for depression and anxiety of varying levels of severity. The clinical advisory board handling operations at Brightside has experts from Yale, Stanford, and UCSF.

The platform also offers online mental therapy, diagnosis, and medication support for wide-ranging mental and emotional disorders. Here is the complete list that Brightside caters to:
PTSD
Insomnia
Bipolar Disorder
Panic Disorder
Suicidal thoughts
Phobia
Postpartum Depression
Major Depressive Disorder
Social anxiety Disorder
General anxiety Disorder
Premenstrual dysphoric Disorder (PMDD)
Obsessive Compulsive Disorder (OCD)
Seasonal affective Disorder
Brightside provides Therapy, Medication-only support, and therapy plus medication assistance. You can choose one based on your requirements.
The first step is to sign up and take a short assessment for free. This online quiz evaluates your mental health and assigns you a licensed therapist on the basis of the answers submitted.
The sign-up process is quite a breeze. And you can get your assessment done in just a few minutes without sharing your phone number or revealing your complete identity.
Based on your assessment, you are then matched with a therapist (for mental talk therapy) or psychiatrist (for diagnosis, treatment, and medication support) in about 24 hours.
Generally, the therapist assigned will be licensed in your state of residence. However, if you want to switch your therapist, you can reach out to the Brightside Health support team via email ([email protected]).
Rescheduling Appointments at Brightside
It is advisable to book a new slot 24 hours in advance if you plan to reschedule your session with your provider or therapist. Your provider will send you a new Zoom meeting request if you accidentally miss an appointment. But you will not receive any refund for failing to attend. Also, Brightside charges a $20 no-show fee for missing multiple sessions.
Note: The platform uses the PHQ – 9 (Patient Health Questionnaire) for determining your mental health score. This standardized quiz has a sensitivity of around 88% – it means 88% correct identification of depression in patients based on their responses to the questions asked.
Your anxiety score is calculated using the GAD-7 questionnaire which has approximately 89% sensitivity to diagnose all forms of anxiety. So, Brightside has legitimate tools to successfully detect depression and anxiety from mild to severe.
2. Cost/Affordability
The expected cost is between $95 to $349, depending on the plan you choose. Brightside services are definitely costly compared to other online therapy platforms. But the platform is more cost-effective than traditional mental healthcare services.
Plans or Treatments Available at Brightside
Mental Therapy – As a patient, you can opt for mental therapy that provides four video sessions per month and unlimited messaging with a certified counselor, at $299 per month.
The therapist will also help you with evidence-based skill-building and regular progress monitoring, every step of the way.
Medication – Brightside has a well-developed network of psychiatrists to help you diagnose and treat you for a wide range of mental illnesses. They are even authorized to prescribe medication if your condition demands so. This plan is available for $95 per month.
The psychiatric providers assigned to you are responsible for the following:
Comprehensive analysis and diagnosis of your mental health state
A personalized treatment plan with unlimited messaging support
Prescription of psychiatric medication (FDA-approved) if required and long-term medication management
Continuous, on-demand guidance
Regular check-ins by your psychiatrist to track progress and monitor care
Timely modifications to your prescriptions if required
For Brightside Health, safety is considered supremely important. So, no controlled substances and stimulants will be prescribed by Brightside psychiatrists. And your provider will only recommend SSRIs, SNRIs, and similar medications for effective treatment.
This is a really convenient and affordable plan with a way higher return on investment. It focuses on holistic, personalized mental healthcare and management from the comfort of your home.
The psychiatrists are also equipped with a Brightside AI-powered tool called PrecisionRx. It helps them analyze more than 100 client data points and over 1000 medicine combinations to find the best medication for you.
Here are some of the highlights of this plan:
Your prescription medication will be delivered to your nearest pharmacy so you can quickly pick it up, no commuting is needed
One-on-one conversations with your psychiatrist with anytime, anywhere support
The plan offers unlimited assistance via messaging
You have the freedom to resolve your doubts via text messages, even in the middle of your sessions
There is a 10-lesson self-guided program to help you retrain your mind and put your key takeaways into action
A highly customized treatment plan is made for you with clinically-proven approaches
The treatment and prescription are flexible, so necessary adjustments can be easily made for better outcomes
The in-house Proactive Progress Tracking tool helps you stay on track, monitor how far along you are, and facilitate weekly check-ins by your psychiatrist to tweak the treatment if needed
Medication plus therapy – This is a more comprehensive treatment combining both medication management and mental therapy. You can opt for this bundled service to treat advanced mental illnesses. The plan costs $349 per month. But for better affordability, Brightside offers a $45 discount.
Suicide prevention/mitigation plan – The best part is that Brightside has recently launched a pioneering program called Crisis Care. It was created to offer one on one support in a safe and collaborative environment for adults struggling with suicidal thoughts.
This plan has specific eligibility criteria and is currently available in a select few states (27 states) across the United States. You can only pay via insurance if you wish to opt for Crisis Care.
Self-care – This is a free offering by Brightside for everyone to be well aware of important mental healthcare information. It can also be used as a sounding board by patients to build mental strength throughout their treatment journey. The program helps them alleviate the effects of their mental disorders.
The therapy subscription fees are 100% non-refundable. Whereas your medication plan fees can only be refunded before your consultation call with the concerned provider. You can cancel your subscription anytime before the scheduled appointment.
Brightside may not be very affordable without insurance. But many customers stated that they were really happy with the services. The psychiatric treatment plan at $95 per month, in particular, is truly economical and offers great value for money.
3. Insurance Coverage
According to a report by Mental Health America on mhnational.org, 10.8% of adults, or more than 5.5 million people suffering from a mental illness are uninsured. The state of Wyoming has the highest number of mental health patients without insurance.
The top 5 states covering maximum adults via insurance are Rhode Island, Massachusetts, Kentucky, the District of Columbia, and New York.
The cost of mental healthcare in the United States is a major hurdle for individuals wanting to seek therapy.
Almost one-third, which is precisely 28.2% of American adults with mental illnesses stated high costs as the number one reason for avoiding mental health treatments. And an alarming 42% of those affected did not receive any treatment as they could not afford it.
Therefore, insurance coverage for mental healthcare services takes top priority. Brightside realizes the importance of insurance and accepts the following carriers at the moment:
Cigna
Anthem CA
Aetna
Allegiance
Optum or United Healthcare – this is currently available in a limited number of states
Brightside even accepts payments via credit card, HSA, and FSA to help you further bring down your treatment costs.
To check if your insurance is eligible for Brightside services, you will need to mention the details of your insurance while signing up. The platform then verifies your eligibility as well as coverage.
Please note – You will be required to pay coinsurance, copays, deductibles or additional copays for your medication. The rest of the treatment costs will be covered by your insurance plan.
Also, an out-of-pocket $15 fee will be charged for medication if you do not have insurance.
Billing of Your Insurance
Brightside will file claims to your insurance company for the services you chose, after your visit.
You will then receive an Explanation of Benefits (EOB) from your insurance company once your claim is processed. This document outlines the services provided, the amount paid by the insurer, and any remaining balance that you may be liable for.
You can even reach out to Brightside customer support to find out more about your insurance coverage. The platform is quite transparent when it comes to payment and insurance policies.
4. Privacy
Brightside health is 100% HIPAA compliant and strictly prioritizes the confidentiality of sensitive patient information. Your personal data and medical records are never disclosed to third parties or other businesses for company profits.
The company has a good brand reputation and is quite upfront about standard disclosures of PHI (Protected Health Information). All the data captured is protected via 256-bit SSL security on servers.
There are dedicated privacy and security officers appointed at Brightside answerable to you to help you understand its privacy policy better. This is a testimony to the fact that the company takes customer privacy seriously. So, no information is deliberately kept hidden from them.
In case of a customer data breach, the company will immediately reach out to you informing you about the incident and the remedial measures. Here is the detailed Notice of Privacy Practices followed by Brightside.
The company also states that your medical history and existing information can be shared with your healthcare provider or external physicians. This is mandatory if it is applicable to your treatment.
Brightside even mentions that it may disclose basic patient data to its business associates. This is for enabling certain key operations for the company on a regular basis.
Another aspect of privacy is how transparent Brightside Health is. The company has clearly stated its primary focus area. It emphasizes different treatment approaches specifically for depression and anxiety of varying intensities.
The platform is even honest about mental illnesses it does not treat. So, Brightside does not have the expertise to treat ADHD and substance abuse disorder.
5. Accessibility
Brightside Health services are easily accessible in all 50 states across the US. However, your zip code entered during the signup process will help you determine your insurance coverage details.
For example, when we signed up for online mental therapy to treat depression, the platform stated that it did not cover Bentonville, Arkansas.
6. Pros and Cons of Brightside
Pros
Top-quality mental therapy and psychiatric treatment are available online
Easy-to-use app
A well-built community of licensed clinicians and an advisory
board with experts from the top universities in the US
Personalized care plans supported by AI-powered prescription
combinations for better results
Ability to message your therapist anytime, from anywhere across the US
Services available in all states across the country
Quick and seamless matching with a therapist or a care provider
Simple, no-frills sign-up assessment for free
The signup and account creation process is quick and easy & does not require your phone number or extra personal information
Transparent pricing and privacy policy
You have the option to combine both therapy and medication management
Prescription medication is easily delivered to your local pharmacy for enhanced convenience
Multiple clinically-proven approaches followed to treat the entire spectrum of depression and anxiety disorders
Appointment scheduling is smooth and takes only 24 hours
Flexibility to reschedule missed appointments
Brightside accepts insurance, FSA, and HSA payments
The newly launched Crisis Care plan helps patients deal with the suicide epidemic
Several free guides and self-care programs are available to help adults with proactive life transformation.
Cons
Only video consultations are offered – no live chat, phone, or audio call sessions are available
The video call duration is too short (30 minutes)
Insurance coverage is not available in all 50 states of the US
The platform only caters to mental healthcare for adults aged 18 years and above
No automated process to switch your therapist or provider
No treatment is provided for ADHD, substance abuse problems,
Bipolar disorder I, Schizophrenia, and more, where remote consultations
would not create much impact
The platform does not have an Android app yet
Crisis Care for suicide prevention is not active in all states yet
Therapy fees are non-refundable and no reimbursement is offered for missed sessions
A $20 no-show fee is charged for frequent absence.
Who Should Seek Help at Brightside?
Brightside is a great option for adults with depression and anxiety issues. The platform is especially a good fit for patients looking for a comfortable, no-commute online therapy service.
Brightside services do not exactly fall under super affordable mental healthcare. So, people opting for this platform should be prepared to spend a minimum of $100 to $350 on a monthly basis. If these costs are breaking your bank, it is advisable to look elsewhere.
You should seek help at Brightside if you satisfy the below-mentioned criteria:
You must be 18 years old or older
You should be a resident of the United States
You suffer from depression (covers entire spectrum) – Post-partum, Premenstrual dysphoric disorder, Major depressive disorder
You are affected by anxiety, Bipolar II, OCD, Phobias, insomnia, panic disorders, and seasonal affective disorder
Brightside does not treat or prescribe for certain psychiatric ailments such as:
Personality disorder issues
Substance abuse issues
Schizophrenia and other forms of psychosis
Eating disorders
Mental problems involving a high likelihood of self-harm
Bipolar disorder I
Hospitalization for advanced psychiatric issues
Liver disease, kidney problems, and seizures
ADHD
How Does Brightside Stack Up Against its Competitors?
Cerebral, Talkspace, and Online-Therapy are some of the recognized competitors of Brightside.
Online-Therapy is a more expensive option for online individual therapy and it costs around $340 per month. It seems too expensive for talk therapy as it does not offer psychiatric treatments.
The therapy plan is extensive. It includes 45-minute weekly video calls, therapeutic worksheets, yoga sessions, and an online CBT program.
It provides therapy for issues like ADHD and Bipolar disorder I which is not covered by Brightside. However, Online-Therapy does not accept insurance and was not established by mental health specialists.
In comparison to Talkspace, Brightside is definitely more affordable. Talkspace has a completely different pricing structure and it charges you on a per-session basis. Both companies accept insurance. But Talkspace covers counseling and treatments for a wider spectrum of mental health illnesses.
Brightside does not let you choose your own therapist or psychiatrist. In the case of Cerebral, you have the freedom to select your own service provider.
Both Cerebral and Brightside offer mental therapy and prescription medications. But Cerebral is cheaper and covers many other serious mental illnesses such as PTSD, and alcohol or opioid dependence.
Cerebral has a damaged brand reputation as it is currently being investigated for unethical business practices. Whereas Brightside is appreciated for its transparency in business and medical care.
Conclusion
Brightside could be a great fit for adults battling mild to severe anxiety and depression. The Crisis Care initiative is also a welcome move for suicide prevention which makes the platform even more appealing.
The clinically-proven, evidence-based treatments and the practice of prescribing FDA-approved medication put this platform higher on our recommendation list.
A lot of patients complained about the longer response time of the customer support team. But other than that, the platform has been giving remarkable results according to its customer reviews.
The affordable pricing plans with good quality hands-on care make Brightside a decently competent player in the mental healthcare industry.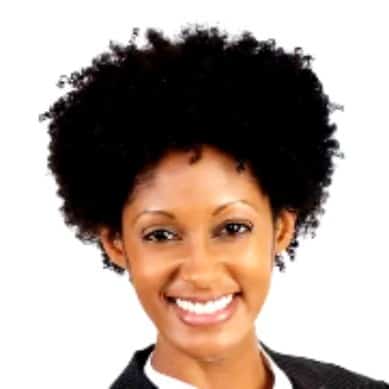 She is an experienced Clinical Psychologist and Mental Health Writer with a decade of expertise in psychology. Skilled in assessment, therapy, and patient care. Committed to helping individuals through clinical practice and mental health writing at Therapyjourney.co. Passionate about promoting mental well-being and awareness. Open to aligned opportunities.