Online mental therapy's popularity has grown as more people have realized its benefits. Access to effective talk therapy, psychiatric treatments, and medication management virtually is now possible through many emerging online platforms and apps.
It is amazing how convenient these platforms are. They have helped patients get systematic treatment despite the stigma around mental health issues. However, with so many mental healthcare companies venturing into the online therapy industry, picking the most appropriate platform can be challenging.
So, let me help you! I have compared two of the most popular online counseling platforms in this article – Brightside and BetterHelp. It will help you make the best choice for regaining or maintaining your mental health. Keep reading for the details.
Brightside vs. BetterHelp: In-depth Comparison
In this section of the article, I will talk about how Brightside performs compared to BetterHelp in terms of 7 different parameters to help you pick the right counseling provider best suited to your needs. I have tried them out, so you do not have to.
Let's begin!
1. How Does it Work?
Brightside
Brightside specializes in therapy and psychiatric treatment based on different approaches, catering specifically to anxiety and depression.
As soon as I landed on the website, I was requested to fill out a short quiz which was later evaluated in detail to assess my mental condition. The questionnaire is quick and easy to complete, and the analysis is extensive.
The platform calculated my baseline depression and anxiety scores. This free evaluation was a great starting point for my treatment. The scores indicated the severity of my mental illness.
Moreover, to help me stay on track, they provided additional offerings such as the progress tracker, self-care resources, blog articles, and more.
The platform uses the PHQ-9 (Patient Health Questionnaire) to determine your mental health score. This standardized quiz has a sensitivity of around 88%, meaning 88% correct identification of depression in patients based on their responses to the questions asked.
Your anxiety score is calculated using the GAD-7 questionnaire, which has approximately 89% sensitivity to diagnose all forms of anxiety. So, Brightside has legitimate tools to detect depression and anxiety from mild to severe successfully. This targeted approach to handling mental health disorders is missing on BetterHelp.
Please note that there is a $20 no-show fine for missing your pre-scheduled appointments.
BetterHelp
BetterHelp is similar to Brightside as far as the initial signup process is concerned. I was paired with my therapist just a few hours after completing the questionnaire.
Communication was also a breeze as my therapist offered more convenience and flexibility when scheduling appointments. So, despite the different time zones, everything worked out quite well for me.
I believe the quality of counseling will differ from therapist to therapist. I was particularly very satisfied with how my counseling sessions went. My therapist took enough time to better understand my state of mind and followed the CBT (Cognitive Behavioral Therapy) approach to resolve my mental health concerns.
It is important to know that the therapist-matching process on BetterHelp is semi-automated, so discussing your schedule with the assigned therapist before you start is advisable. In case they do not respond, you can switch to another therapist.
2. Pricing/Affordability
Brightside
Depending on your chosen membership plan, Brightside services will cost you around $95 to $349. Moreover, unlike BetterHelp, what I liked about Brightside is that they are quite upfront about their pricing structure, so you know how much you are expected to pay.
When I signed up, I was recommended the medication plus therapy plan costing $349 monthly. It cannot be directly compared to BetterHelp as no medication management is available on the BetterHelp platform.
The platform also lists two more plans: the FDA-approved medication plan costing $95 per month, and the Evidence-based therapy plan costs $299 per month.
| | | |
| --- | --- | --- |
| Evidence-based therapy | FDA-approved medication | Medication plus therapy |
| Costs $299 per month | Costs $95 per month | Costs $349 per month |
| Includes 4 video sessions per month | Includes 1:1 video sessions, and detailed video evaluation | Includes 4 video sessions, 1:1 video sessions, and detailed video evaluation |
| Unlimited messaging is available along with interactive lessons | Anytime messaging along with a Personalized treatment plan | Provides everything available under Evidence-based therapy and FDA-approved medication plans |
BetterHelp
Low-cost yet effective mental therapy is the major highlight in the case of BetterHelp. Post signing up with the counseling platform. You'll be billed every month. You would be spending anywhere from $240 to $360 monthly. The more extended subscriptions you take, the more you save.
I was charged $69 weekly. However, BetterHelp follows a dynamic or surge pricing model, which means your therapy costs would depend on many factors, such as your residence, therapist availability, specific counseling needs, and preferences.
BetterHelp should be more transparent and upfront about its therapy costs.
Even though Brightside is expensive, the difference between the costs of these platforms is minor. In my opinion, taking Brightside's services was worth it since it also provided psychiatric treatment along with medication management.
3. Insurance Coverage
Brightside
Brightside has partnered with Aetna, Cigna/ Evernorth. Aetna covered my treatment cost. The platform integrated my anxiety and depression care plan with my base subscription. It ensured my insurance covered the whole package.
The best part is HSAs and FSAs are also accepted. Brightside helps you cover psychiatric treatment and therapy costs through various insurance providers such as Anthem CA, Allegiance, Optum, United Healthcare, etc.
Buying prescription medicines is fairly affordable as you are charged a fixed cost of $15 per medication if you pay out of your pocket. In my case, I had an insurance plan, so I was charged my pharmacy's copay.
BetterHelp
BetterHelp does not provide insurance coverage, but students, veterans, and low-income communities are eligible for financial aid.
BetterHelp also accepts payments via FSA/HSA cards and provides discounts on several websites to make mental therapy more accessible. However, health insurance, Medicare, or Medicaid will not be able to pay for BetterHelp services.
So, if you have an insurance plan, Brightside is a more budget-friendly option for mental healthcare than BetterHelp, especially if you are looking for reliable psychiatric services.
4. Accessibility
Brightside
The services at Brightside, much like the services at BetterHelp, are available in all 50 states of the US. But the insurance coverage and how affordable your treatment would be after accepting insurance would depend on your state of residence.
The platform must be operational in your state to ensure valid insurance coverage.
BetterHelp
BetterHelp services are easily available and accessible across the United States and around 200 countries worldwide. Also, chances are your therapist is fluent in English and other languages.
So, if you have a language barrier or preference, feel free to discuss it with your counselor before you begin the sessions. My therapist was proficient in English, French, and Spanish.
5. Privacy
Brightside
BetterHelp cannot beat Brightside in privacy. Brightside takes patient confidentiality very seriously. It even has dedicated privacy and security officers who answer every question related to the company's privacy policy.
Brightside Health is 100% HIPAA compliant and strictly prioritizes the confidentiality of sensitive patient information. Your personal data and medical records are never disclosed to third parties or other businesses for company profits.
The company has a good brand reputation and is quite upfront about standard disclosures of PHI (Protected Health Information). All the data captured is protected via 256-bit SSL security on servers.
BetterHelp
BetterHelp also promises to protect the personal information of its customers and adhere to HIPAA guidelines.
However, the platform was in serious trouble for breaching patient privacy. They sold sensitive customer data to social media companies and misled investors about the company's financial status.
But it's one of the leading players in the mental healthcare industry. It has received rave reviews for the quality of therapy provided over all these years.
I agree that BetterHelp has board-certified experts trained to experiment with different approaches to effective mental therapy. The quality of counseling is premium.
I maintained complete anonymity while signing up for its services, as privacy was one of my biggest concerns. Stay anonymous in case you plan to go with BetterHelp's services.
6. Available Treatments
Brightside
You should seek help at Brightside if you satisfy the below-mentioned criteria:
You must be 18 years old or older
You should be a resident of the United States
You suffer from depression (covers entire spectrum) – Post-partum, Premenstrual dysphoric disorder, Major depressive disorder
You are affected by anxiety, Bipolar II, OCD, Phobias, insomnia, panic disorders, and seasonal affective disorder
Brightside does not treat or prescribe for certain psychiatric ailments such as:
Personality disorder issues
Substance abuse issues
Schizophrenia and other forms of psychosis
Eating disorders
Mental problems involving a high likelihood of self-harm
Bipolar disorder I
Hospitalization for advanced psychiatric issues
Liver disease, kidney problems, and seizures
ADHD
BetterHelp
Mentally or emotionally affected adults, teenagers, and couples suffering from strained relationships are eligible to consult BetterHelp for online counseling. However, BetterHelp offers two websites dedicated especially to therapy for teens and couples.
There are more than 30,000 licensed professionals at BetterHelp, qualified to treat the following mental disorders in adults, teenagers, couples, and the LGBTQ community:
Depression
Family problems
Anxiety and stress
Insomnia
Bipolar Disorder
Eating disorder
OCD and more
Brightside and BetterHelp both more or less cater to almost the same cluster of mental health problems, with BetterHelp slightly covering a few additional disorders. But unfortunately, BetterHelp's services are only confined to talk therapy/psychotherapy.
So, if you are looking for a platform that deals with specific mental ailments through a highly-tailored treatment plan, including medication, Brightside could be your best bet.
7. Pros and Cons of Brightside
Pros
Top-quality mental therapy and psychiatric treatment are available online
Easy-to-use app
A well-built community of licensed clinicians and an advisory board with experts from the top universities in the US
Personalized care plans supported by AI-powered prescription combinations for better results
Ability to message your therapist anytime, from anywhere across the US
Services available in all states across the country
Quick and seamless matching with a therapist or a care provider
Simple, no-frills signup assessment for free
Signup and account creation process is quick and easy & does not require your phone number or extra personal information
Transparent pricing and privacy policy
You have the option to combine both therapy and medication management
Prescription medication is easily delivered to your local pharmacy for enhanced convenience
Multiple clinically-proven approaches followed to treat the entire spectrum of depression and anxiety disorders
Appointment scheduling is smooth and takes only 24 hours
Flexibility to reschedule missed appointments
Brightside accepts insurance, FSA, and HSA payments
The newly launched Crisis Care plan helps patients deal with the suicide epidemic
Several free guides and self-care programs are available to help adults with proactive life transformation
Cons
Only video consultations are offered – no live chat, phone, or audio call sessions are available
The video call duration is too short (30 minutes)
Insurance coverage is not available in all 50 states of the US
The platform only caters to mental healthcare for adults aged 18 years and above
No automated process to switch your therapist or provider
No treatment is provided for ADHD, substance abuse problems, Bipolar disorder I, Schizophrenia, and more, where remote consultations would not create much impact
The platform does not have an Android app yet
Crisis Care for suicide prevention is not active in all states yet
Therapy fees are non-refundable, and no reimbursement is offered for missed sessions
A $20 no-show fee is charged for frequent absence
8. Pros and Cons of BetterHelp
Pros
Easy-to-use, user-friendly app interface with faster & simple navigation
Online mental therapy is available for adults, teenagers, couples, and LGBTQIA+ members on an individual basis
Very affordable counseling and mental support are available starting at $65 per week
Flexible subscription-based pricing that allows you to pause, renew or modify your subscription anytime
Anytime, anywhere e-counseling is available through 30,000+ licensed therapists to provide therapy for a wide variety of mental conditions, serving from different countries around the world
Highly accessible, as you can message your therapist anytime and schedule counseling sessions at your convenience from the comfort of your home or office
Option to switch therapists for free for better counseling
Cons
No insurance coverage available
Surge or dynamic pricing causes the cost to fluctuate depending on your location, availability of the counselor, your specific set of requirements, and a lot of other factors
You can message your counselor anytime, but you cannot expect them to respond whenever you want
Neither medications are prescribed, nor any assistance with diagnosis & psychiatric treatment is offered
You do not get to choose your therapist. You'll be matched with one based on your needs
Even if you are matched with a counselor, you are required to discuss the availability of the assigned therapist so that the counselor can deny your request, and you might be required to look for another therapist match
Every therapist offers services independently and follows their ways of consulting, so some counselors might not willingly provide video sessions. Therefore, clarifying these doubts with your therapist beforehand is advisable.
Conclusion
Brightside services do not fall under super affordable mental healthcare. People opting for this platform should be prepared to spend a minimum of $100 to $350 monthly. If these costs are breaking your bank, it is advisable to choose BetterHelp.
Some complex mental issues, such as bipolar disorder, substance abuse, eating disorders, etc., cannot be treated at Brightside. But they can be addressed better by BetterHelp.
So, eventually, it all boils down to your budget and mental health concerns.
I prefer BetterHelp over Brightside for talk therapy. However, Brightside wins in psychiatry services with more personalized treatments targeted to address particular single pain points of mental disorders effectively.
BetterHelp Online Therapy
Why we recommend BetterHelp:
Prices range from $60 to $90, offering cost-effective mental health support.

Users are matched within 48 hours for swift access to professional help.

Connect with therapists via phone, video, or messaging at your convenience.

Access licensed and experienced psychologists, marriage and family therapists, clinical social workers, and licensed professional counselors.
Get started today and enjoy 15% off your first month. Discount code "therapyjourney" will be automatically applied.
Take Assessment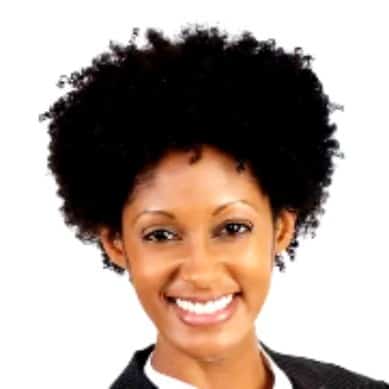 She is an experienced Clinical Psychologist and Mental Health Writer with a decade of expertise in psychology. Skilled in assessment, therapy, and patient care. Committed to helping individuals through clinical practice and mental health writing at Therapyjourney.co. Passionate about promoting mental well-being and awareness. Open to aligned opportunities.