Teletherapy and telepsychology are much in vogue, given the rise in demand for convenient therapy from the comfort of your homes. Online therapy companies have grown tremendously over the last few years.
The simplicity and convenience of booking counseling appointments online are pretty appealing. And the protection of privacy offered on such platforms makes them more welcoming.
So, getting rid of mental healthcare barriers has become way more manageable.
Increase in demand for mental healthcare services due to COVID.
The COVID-19 pandemic had a severe impact on the mental well-being of many adults and children around the world.
According to a report by the World Health Organization (WHO), there was a sharp increase in people affected by multiple mental health stressors globally.
The anxiety and depression cases worldwide due to constant social distancing increased by 25% post-pandemic.
Thankfully, several effective ways are available now to get appropriate help and easily cope with various mental or emotional health issues. Online therapy is one of them and has proved to be as impactful as in-person counseling.
With increasing dependence on the latest technology, virtual therapy from accredited health professionals is getting the recognition it deserves. And it's not just limited to the lockdown or social distancing phase.
If you are looking for a reliable online therapy platform and Calmerry is on your consideration list, this article is for you.
Calmerry Online Therapy
Why we recommend Calmerry:
Therapy response: 5 days/week. Free counselor switch available in all plans.

Affordable. personalized, online mental health therapy by certified and licensed therapists.

Calmerry service are easily accessible across all 50 states of the United States. it is also available in Spanish in case you are not fluent in English.

HIPAA- compliment environment and a 30% discount on your first month of therapy services.
Get started today and enjoy 30% off your first month. Discount code "CARE" will be automatically applied.
Take Assessment
About Calmerry
Calmerry is a digital mental therapy platform for mental, emotional, and social health issues. It provides effective online talk therapy via licensed therapists at affordable rates starting at $50 per week.
The platform is HIPAA compliant. And the extensive network of licensed mental health therapists specializes in a wide range of problems, such as:
Depression
Stress and anxiety
PTSD
Low-self esteem
OCD
Anger management and more.
Calmerry also has board-certified specialists to counsel you online for over 20 emotional and mental problems, such as:
past grief, trauma
family conflicts
child abuse
relationship issues
emotional abuse, and more.
It's convenient, faster, and cheaper than traditional therapy.
Calmerry Review
Let's review Calmerry – another online mental therapy platform getting rave reviews.
1. How Online Therapy Works at Calmerry?
It's a newer mental therapy digital platform than popular ones like BetterHelp and Talkspace. Calmerry's primary mission is to make cognitive therapy easily accessible and super affordable for all.
They aim to provide genuine counseling through an extensive network of highly qualified, licensed therapists who are experts in their field.
As soon as you land on their website, you will be prompted to sign up to open an account and fill out a questionnaire. It's just like most online therapy platforms out there.
A highlight of Calmery's process is that they also offer a quick tour of what they provide while you complete the questionnaire. This way, you get a quick sneak peek into how things work on the platform.
You get the option to send unlimited text messages to your therapist, and it is always ensured that your counselor responds daily. There are other ways to contact your therapist and schedule live sessions for a more extensive counseling session.
You can set up live video calls in a secure virtual environment. There is also a handy "Reflection Bot" called COA. It helps you with your reflection journey and makes sure you make progress at a steady pace regularly.
Another highlight of Calmerry is the Therapy Kit. It provides special assessments to help you cope with specific mental health problems. For example, there is a Depression Symptom Checker to evaluate the severity of your depression.
There is a Therapy Plan to help you set and track your goals (this section on the website is currently a work in progress).
Calmerry also helps you keep track of your different moods on different days daily.
If you are experiencing frequent mood swings, you can use this tool to maintain a daily record of your moods. Your mood determines how you feel, think, and behave.
Calmerry also provides a digital journal to help you document your inner thoughts instead of bottling them up.
Once you complete the initial questions, Calmerry evaluates your emotional well-being score. And your projected progress indicates how long it will take for you to reach your ultimate goal.
The best part is you are immediately matched to the right therapist after the survey.
It shows that Calmerry is proactively willing to help. You can then pick the plan of your choice and pay by the month to get started with therapy.
What Are the Different Modes of Communication With Your Therapist?
Live Chat Therapy – Live chat-based communication with the assigned counselor is scheduled and conducted via the Calmerry app. It's great when you are pressed for time. But need advice from your therapist on an urgent matter.
Another benefit is that the app saves transcripts of your live chat conversations so you can go back to them for reference in the future.
Voice Call Therapy – If you are phobic to video sessions or have a bad internet connection, you can contact your therapist via phone. None of your phone calls are recorded.
Message-Based Therapy – It's synonymous with an email conversation and can be as detailed as you want. How many messages you can send to your counselor is unlimited.
If deemed necessary, the therapist will respond accordingly, 1 or 2 times a day or more. You can break the taboo through written communication if you are too shy or embarrassed to talk about it via phone or video calls.
Video Call Therapy – If face-to-face counseling is your thing. You can also book 30-minute video sessions with the assigned professional to connect with your therapist better.
It's to ensure you can replicate an equally effective therapy session like an in-person consultation.
You can even keep exploring free additional tips through the Calmerry blog. A wide range of mental health tests and insightful webinars can also be accessed to boost your ongoing mental health counseling.
2. Cost/Affordability
After completing the sign-up process, Calmerry offers three subscription-based plans. And you can choose the one that best fits your requirements.
| Only Messaging | Messaging & 30- minute Live video session | Messaging & Four 30- minute Live video sessions |
| --- | --- | --- |
| Costs $49.50 weekly, billed monthly | Costs $61.75$ weekly, billed monthly | Costs $73.75 weekly, billed monthly |
| Best for those who are not comfortable doing video sessions and those who have a tight schedule so they cannot afford to have synchronous calls. | If you want a live, synchronous session for better visual feedback, you can opt for this plan. | You can go for this plan if you are going all out to seek extensive mental health therapy and get the most out of it. |
| No dedicated weekly support | No dedicated weekly support | Offers dedicated weekly support |
| Seamless asynchronous communication with a licensed therapist via unlimited text messages | Seamless asynchronous communication with a licensed therapist via unlimited text messages | Seamless asynchronous communication with a licensed therapist via unlimited text messages |
| No video calls are offered in this plan | One 30-minute live video call | Four 30-minute live video calls |
Your therapist is mandated to respond five days a week. However, suppose you are not satisfied with your counselor. In that case, you can switch to another for free in all three plans available to you.
Moreover, you get free reflection tools like:
a mood tracker to keep your mood swings in check
a digital journal for your daily thoughts
a personalized therapy plan tailored to your mental health needs.
It's irrespective of the plan you purchase. All the payments are processed via Stripe, and you can cancel your subscription anytime.
3. Financial Aid and Insurance Coverage
The services on this platform are designed to be budget-friendly. But one of the main drawbacks of Calmerry is that they do not accept insurance or provide any financial aid.
They are running a 30 percent discount offer on their website to help you get started with online counseling at more affordable rates. You can use the code "CARE" on checkout for discounted online mental therapy.
4. Accessibility
Traditional, in-person mental healthcare is a luxury in the United States. The primary reason is – the exorbitantly priced individual counseling sessions.
Calmerry's website claims that they are affordably priced to be inclusive. This way, everyone affected mentally can seek effective solutions from board-certified therapists.
Calmerry therapists have a turnaround time of 24 hours on working days. So you can get remote mental health advice on demand from practically any location worldwide.
They also provide Spanish-speaking counselors if English is not your first language.
Improving mental healthcare has a ton of other benefits. You alleviate your stress and improve your quality of life with better emotional and mental stability.
So, Calmerry believes that therapy should not take a backseat or be considered a luxury, and the pricing should not come in the way of those who need help.
Calmerry services are currently available across 15 states of the United States as it is still growing in business.
5. Privacy
All asynchronous conversations and real-time interactions take place in a secure, HIPAA-compliant (Health Insurance Portability and Accountability Act operational in the US.
This act mandates the protection of sensitive patient data) environment. So privacy is not a primary concern while using the services of Calmerry. The website owners, Mental Fuel, only intend to their primary audiences in the United States.
Therefore, Calmerry is not compliant with GDPR. (General Data Protection Regulation).
Your account is protected via a valid ID and password that can be unlocked only by you. And for an extra-added layer of security, you can also masquerade the app or the platform using a nickname if required.
However, some apprehensions are floating around the privacy aspect of Calmerry. The platform is accused of collecting personally identifiable information for:
Marketing purposes.
In-house business performance analysis.
Improving the navigation/overall interaction of customers with the website.
Calmerry has clearly stated that none of this information collected will be sold to other businesses. But this policy is subject to change without any prior notice.
6. Pros and Cons of Calmerry
Pros
Affordable, personalized, online mental health therapy by certified and
licensed therapists
Complete confidentiality of customer information is maintained
All the therapy sessions take place in a safe, HIPAA- compliant environment
They are upfront about their pricing after you sign up for their services
There are free digital reflection tools available to enhance your mental therapy
The app is simple, smooth, and convenient
They provide prompt technical support 24×7, run by actual humans, not bots
The pricing plans are quite flexible, and you can opt for a combination of messaging-based therapy and video calls
You have the freedom to cancel your subscription anytime
Calmerry services are easily accessible across all 50 states of the United States
You can also get mental therapy in Spanish in case you are not fluent
in English
Switching your mental healthcare providers is easy and available for free
Messaging-based therapy is universally available and allows you to send unlimited messages to your therapist
Quick turnaround time of counselors
30 percent discount on your first month of therapy services.
Cons
Calmerry does not provide medical prescriptions or medication management services for more intense psychiatric treatments.
The video sessions should be longer. According to the customer reviews, they might need to be better for detailed consultations.
The Platform is not GDPR Compliant
Although Calmerry offers unlimited messaging consistently across all its plans, how many responses you will receive is entirely up to the therapist.
An automated mechanism on the website matches you with the right
therapist based on your questionnaire. So you don't get to pick
your counselor initially.
No insurance coverage
No financial aid available to further bring down treatment costs
Some customers have reported glitches in the app
Therapists assigned can belong to different time zones causing
communication difficulties.
No free trial is available.
Calmerry has not been around in the online mental therapy market
for too long.
Who Should Consult Calmerry?
Calmerry has licensed therapy providers to support various mental and emotional disorders. They specialize in counseling for problems such as depression, OCD, Anxiety, stress, and more.
Suppose you need help with any of the below issues. In that case, Calmerry is the right platform for you, given the pricing plans are within your acceptable budget:
Grief trauma
Relationship therapy
Self-esteem therapy
Therapy to deal with emotional abuse
LGBTQ-friendly therapy
Calmerry Versus Its Competitors
BetterHelp and Talkspace are the primary competitors of Calmerry. BetterHelp was launched in 2013 instead of Calmerry, which Alex Vitchenki established in 2021. But Calmerry is relatively new and is yet to build a reputation like its competitors.
However, Unlike BetterHelp, Calmerry is more direct about its pricing post-sign-up, and the issue of surge or dynamic pricing does not exist.
Calmerry also has a more transparent and upfront privacy policy. They do not share or sell sensitive customer details with external businesses. Whereas BetterHelp has been in the news earlier for violating HIPAA guidelines. It was also accused of selling confidential client data to companies like Facebook and Snapchat.
Overall, Calmerry is a better option compared to BetterHelp. It offers unlimited messaging and various free reflection tools as part of the therapy kit to enhance the quality of counseling. Calmerry also assists COA, the bot, to help you always stay aligned with your mental health goals.
Unlike BetterHelp, there are multiple informative resources on Calmerry's website to support your mental therapy process.
Compared to Talkspace, Calmerry is relatively cheaper and starts at $50 per week, whereas Talkspace begins at $65 per week. Talkspace provides insurance coverage and mental health support to individuals 13 years old and older.
On the other hand, Calmerry does not accept insurance and only provides mental therapy to adults aged 18 years old and above.
Both Talkspace and Calmerry have a mobile app. They support unlimited text messaging to the therapists and provide video call sessions. But the video call durations are shorter in Calmerry.
Also, unlike Talkspace, Calmerry cannot provide psychiatric treatments and medicine prescriptions.
Conclusion
The platform has performed well since Calmerry is still expanding. Current issues include slight scheduling difficulties, an unusual notification lag, and a glitchy app.
It is an affordable online mental therapy platform. It has a better website, sign-up process, and pricing plans than its leading competitors.
Suppose you only intend to cope with less severe mental or emotional problems to live a better life. In that case, Calmerry can be a good option for you.
Calmerry may not be the right mental therapy platform for advanced mental issues. In the long run, more severe mental illnesses will need psychiatric intervention with frequent follow-ups.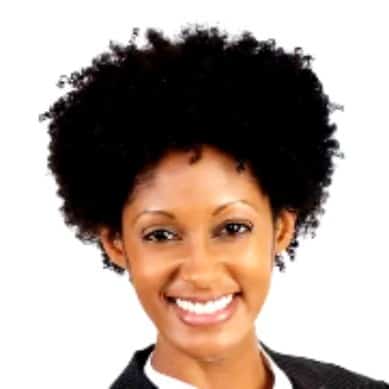 She is an experienced Clinical Psychologist and Mental Health Writer with a decade of expertise in psychology. Skilled in assessment, therapy, and patient care. Committed to helping individuals through clinical practice and mental health writing at Therapyjourney.co. Passionate about promoting mental well-being and awareness. Open to aligned opportunities.