The use of online mental therapy and treatment platforms continues to grow. Thanks to the COVID-19 pandemic, the popularity of work or study-from-home culture, and modern internet-enabled electronic devices.
Moreover, everything from NGOs to huge enterprises and government organizations is moving online to cut costs and function more efficiently. So, why should mental therapy and psychiatric treatments be exceptions?
In addition to reducing the overall cost of mental healthcare, virtual counseling is a huge time-saver for patients. You, as a patient, are spared the trouble and expense of making regular trips to the therapist's office or clinic.
Also, the importance of prioritizing mental healthcare can't be overstated. If you are experiencing mental health issues or your state of mind gets the better of you, affecting your daily routine and functioning, you might need help.
But if you are still wondering where to turn for help, I will assist you in making the best-informed choice. This article will examine two of the most well-known online mental health counseling services, Calmerry and BetterHelp.
Both these platforms will help you resolve a wide range of psychological concerns. So my comprehensive comparison between the two of them will handhold you through the process of deciding which is the right provider for you.
Calmerry vs. BetterHelp: Which Online Mental Therapy Platform is Better?
In this section of the article, I will talk about how Calmerry performs compared to BetterHelp in terms of 6 different parameters to help you pick the right counseling provider best suited to your needs. I have tried them out, so you do not have to.
Let's begin
1. How Does it Work?
Calmerry
On Calmerry, I was asked to signup to get started. However, the platform also requested me to submit my phone number to proceed further toward answering the remaining questions in the initial assessment.
I am generally the person who refrains from sharing direct contact information upfront, such as phone numbers. Other than that, my registration process went smoothly.
What is different about Calmerry's evaluation is that a dedicated team was appointed to review my responses instead of an algorithm. I was quite happy with my match as it was a personalized recommendation that worked in the long run.
Also, many self-help and self-reflection tools, guides, and resources encourage introspection.
Calmerry would be preferable in this case compared to BetterHelp. It offers unlimited messaging and various free reflection tools as part of the therapy kit to enhance the quality of counseling.
Calmerry also provides the assistance of COA, the bot, to help you stay aligned with your mental health goals at all times.
BetterHelp
As soon as I was taken to the official BetterHelp website, I was first evaluated based on my responses to a questionnaire. I am automatically matched to one of the licensed therapists in about 24 hours, unlike Calmerry, where a team of experts evaluates my answers.
Finding the match is, however, a semi-automatic process. Your therapist receives your message as a request to take up your case. It depends on the counselor whether or not to accept your request.
Suppose a particular therapist, after being matched to your specified needs, does not reply to your messages. In that case, it's safe to assume they are overloaded with too many clients or can't offer therapy in the time slots you prefer.
However, there could be several other factors, like emergencies, personal reasons, or the personal preference of the counselor to provide therapy to up to 10 clients per day in different time slots to maintain efficiency and work-life balance.
On the special features front, BetterHelp offers over 150 digital worksheets and modules to measure your progress to understand the impact of counseling.
As a part of the package, you also get free access to valuable insights from more than 20 interactive group seminars conducted by experts in the field.
2. Pricing/Affordability
Calmerry
Calmerry provides low-cost, top-notch online therapy costing around $297 per month. However, if I was unsure whether I wanted to stick around for long for the treatment, I could test its services with a special paid plan.
Unlike BetterHelp, Calmerry does not offer free trials before officially purchasing a particular membership plan per your needs.
After completing the signup process, the platform offered me 3 subscription-based plans to choose from that best fit my requirements.
| | | |
| --- | --- | --- |
| Only Messaging | Messaging & a 30-minute Live video session | Messaging & Four 30- minute Live video sessions |
| Costs $49.50 weekly, billed monthly | Costs $61.75$ weekly, billed monthly | Costs $73.75 weekly, billed monthly |
| Best for those who are not comfortable doing video sessions and those who have a tight schedule so they cannot afford to have synchronous calls | You can opt for this plan if you want a live, synchronous session for better visual feedback. | You can go for this plan if you are going all out to seek extensive mental health therapy and get the most out of it |
| No dedicated weekly support | No dedicated weekly support | Offers dedicated weekly support |
| Seamless asynchronous communication with a licensed therapist via unlimited text messages | Seamless asynchronous communication with a licensed therapist via unlimited text messages | Seamless asynchronous communication with a licensed therapist via unlimited text messages |
| No video calls are offered in this plan | One 30-minute live video call | Four 30-minute live video calls |
Your therapist is mandated to respond 5 days a week. My counselor got back to me in about a day, so the turnaround time was not an issue.
However, suppose you are not satisfied or happy with the counselor assigned to you. In that case, you can switch to another for free in all three plans.
Moreover, as mentioned before, I got interesting reflection tools for free, like a mood tracker to keep my mood swings in check, a digital journal or a diary for my daily thoughts, and a personalized therapy plan tailored to my mental health needs, irrespective of the plan I purchased.
All my payments were processed via Stripe, and I could cancel the subscription anytime.
BetterHelp
BetterHelp follows the pricing model of dynamic or surge pricing, so I received my quote based on my state of residence, my counseling needs, the demand in my location, and therapist availability.
I was expected to spend around $60 to $90 weekly or $240 to $360 monthly, slightly more pocket-friendly than Calmerry's services. But the difference in the spending won't vary too much.
But BetterHelp's standout feature is its free trial provision which is great from business ethics and a marketing perspective. It would work well for price-sensitive customers like me who cannot commit to membership plans immediately due to financial constraints.
3. Insurance Coverage
Calmerry
No, Calmerry's services are not covered by any insurance plan, including coverage via Medicare or Medicaid. The platform does offer discounts to newly registered members
BetterHelp
BetterHelp does not accept insurance to cover payments for online therapy. However, they accept HSA/FSA cards for tax benefits and provide financial aid to low-income groups, students, and veterans. I could not explore this as I didn't belong to these categories, so treatment cost coverage via financial aid was not an option.
The reimbursement, initial discount, promo codes on affiliate sites, and free trial are ways to get inexpensive online mental therapy at BetterHelp without spending a bomb or requiring an insurance plan.
4. Accessibility
Calmerry
Calmerry provides quick and convenient mental health services across the US.
The platform also offers counseling in Spanish and has made a sincere effort to be inclusive and help the majority of Spanish-speaking patients in the US who may not be quite fluent in English.
BetterHelp
BetterHelp also scores decently on the accessibility front. The services on this platform are available across all 50 states in the US as well as around the world in about 200 countries.
5. Privacy
Calmerry
Calmerry is 100% HIPAA compliant, but it is not GDPR compliant. When I signed up to open a Calmerry account, the account verification happened through a one-time password sent to my inbox or registered email ID.
Also, you can maintain complete anonymity to pursue mental therapy with Calmerry professionals, so your identity is always confidential. And all the sessions or patient-counselor interactions are encrypted to ensure full confidentiality.
However, there're some apprehensions about the privacy aspect of Calmerry.
Collecting personally identifiable information for marketing purposes, in-house business performance analysis, or improving the navigation/overall interaction of customers with the website are some major concerns.
Calmerry has clearly stated that none of this information collected will be sold to other businesses. This policy is subject to change without any prior notice.
BetterHelp
Just like Calmerry, BetterHelp claims to comply with HIPAA guidelines strictly. All the conversations are encrypted to protect the sensitive information of patients.
However, as a customer, you need to be cautious as always.
A controversy in October 2018 accused BetterHelp of using unethical business practices like publishing paid testimonials and reviews from popular celebrities.
As part of the promotion, the platform was also called out for not providing the correct information or terms and conditions, as shown on some YouTube videos. It was also held responsible for sharing the personal information of its customers with Facebook and other social media platforms.
BetterHelp responded to the situation by saying they were not required to comply with HIPPA guidelines and might share information if needed for a business transaction, a merger, or an asset sale.
The platform invited trouble for itself in the form of a huge fine for breaching people's privacy.
Therefore, I advise you to conceal your identity. I stayed anonymous and used my favorite nickname to avoid unfair or undisclosed use of my personal information for advertising purposes.
6. Available Treatments
Calmerry
Calmerry has verified licensed therapy providers to help individuals with mental and emotional disorders. The platform has a huge network of mental therapy experts specializing in counseling for problems such as depression, OCD, Anxiety, stress, and more.
Suppose you need help with any of the below issues. In that case, Calmerry is the right platform for you, given the pricing plans are within your acceptable budget:
Grief trauma
Relationship therapy
Self-esteem therapy
Therapy to deal with emotional abuse
LGBTQ-friendly therapy
Unlike BetterHelp, which strictly offers psychotherapy or talk therapy, Calmerry allows you to opt for a counselor or a coach who focuses on your particular needs and issues for a holistic solution.
BetterHelp
BetterHelp covers a wider range of mental illnesses and has dedicated websites catering to different categories, such as couples, teens, and the LGBTQ community.
BetterHelp's community of over 30,000 licensed mental healthcare professionals has the expertise to provide mental or talk therapy online for the following mental disorders:
Depression
Family problems
Anxiety and stress
Insomnia
Bipolar disorder
Eating disorder
OCD and more
7. Pros And Cons of Calmerry
Pros
Affordable, personalized, online mental health therapy by certified and licensed therapists
Complete confidentiality of customer information is maintained
All the therapy sessions take place in a safe, HIPAA- compliant environment
They are upfront about their pricing after you sign up for their services
There are free digital reflection tools available to enhance your mental therapy
The app is simple, smooth, and convenient
They provide prompt technical support 24×7, run by actual humans, not bots
The pricing plans are quite flexible, and you can opt for a combination of messaging-based therapy and video calls
You have the freedom to cancel your subscription anytime
Calmerry services are easily accessible across all 50 states of the United States
You can also get mental therapy in Spanish in case you are not fluent in English
Switching your mental healthcare providers is easy and available for free
Messaging-based therapy is universally available and allows you to send unlimited messages to your therapist
Quick turnaround time of counselors
30 percent discount on your first month of therapy services
Cons
Calmerry does not provide medical prescriptions or medication management services for more intense psychiatric treatments.
The video sessions are too short, according to the customer reviews. They may not be enough for detailed consultations
The platform is not GDPR compliant.
Although Calmerry offers unlimited messaging consistently across all its plans, how many responses you will receive is completely up to the therapist.
An automated mechanism on the website matches you with the right therapist based on your questionnaire, so you don't get to pick your counselor initially.
No insurance coverage as well as financial aid available to further bring down treatment costs
Some customers have reported glitches in the app.
Therapists assigned can belong to different time zones causing difficulties in communication
No free trial is available.
Calmerry has not been around in the online mental therapy market for too long
8. Pros and Cons of BetterHelp
Pros
Easy-to-use, user-friendly app interface with faster & simple navigation
Online mental therapy is available for adults, teenagers, couples, and LGBTQIA+ members on an individual basis
Very affordable counseling and mental support are available starting at $65 per week
Flexible subscription-based pricing that allows you to pause, renew or modify your subscription anytime
Anytime, anywhere e-counseling is available through 30,000+ licensed therapists specialized in providing therapy for a wide variety of mental conditions, serving from different countries around the world
Highly accessible, as you can message your therapist anytime and schedule counseling sessions at your convenience from the comfort of your home or office
Option to switch therapists for free for better counseling
Cons
No insurance coverage is available
Surge or dynamic pricing causes the cost to fluctuate depending on your location, availability of the counselor, your specific set of requirements, and a lot of other factors
You can message your counselor anytime, but you cannot expect them to respond whenever you want
Neither medications are prescribed, nor any assistance with diagnosis & psychiatric treatment is offered
You don't get to choose your therapist. You'll be matched with one based on your needs.
Counselors assigned to you have the right to reject your request. Even if you are matched with a counselor, you are required to discuss the availability of the assigned therapist.
Every therapist offers services independently and follows their consulting process. So some counselors might not willingly provide video sessions. It's, therefore, advisable to clarify these doubts with your therapist beforehand
Conclusion
BetterHelp triumphs over Calmerry with respect to most parameters discussed above.
It is a value-for-money platform and provides more options for contacting your therapist or flexible scheduling of sessions. The free trial makes things even more convenient.
Even while BetterHelp is the better option, Calmerry could be relevant for you if you are seeking a very personalized approach to therapy and therapist-matching. Also, if you have experienced intense trauma in the past and want your therapist to go beyond generic counseling, you can opt for Calmerry.
BetterHelp Online Therapy
Why we recommend BetterHelp:
Prices range from $60 to $90, offering cost-effective mental health support.

Users are matched within 48 hours for swift access to professional help.

Connect with therapists via phone, video, or messaging at your convenience.

Access licensed and experienced psychologists, marriage and family therapists, clinical social workers, and licensed professional counselors.
Get started today and enjoy 15% off your first month. Discount code "therapyjourney" will be automatically applied.
Take Assessment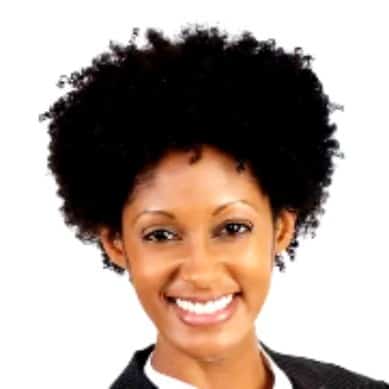 She is an experienced Clinical Psychologist and Mental Health Writer with a decade of expertise in psychology. Skilled in assessment, therapy, and patient care. Committed to helping individuals through clinical practice and mental health writing at Therapyjourney.co. Passionate about promoting mental well-being and awareness. Open to aligned opportunities.