Given terrific technological advancement in mental healthcare in recent years, getting the right professional care is now easier. Thanks to platforms like Brightside, BetterHelp, Cerebral, and more.
In this article, I will be sharing my experience with Cerebral and Brightside to help you choose the right one.
How Does Cerebral Stack Up Against Brightside?
This section covers the detailed comparison between Cerebral and Brightside.
1. How Does It Work?
Cerebral
To get started, I was prompted for a mental health assessment. I was then assigned a dedicated care team based on the results of the primary mental disorder evaluation test.
This is one of the best features of Cerebral, as Brightside does not offer separate care teams for individualized attention.
Who all are part of the care team?
The care team has a counselor and a certified psychiatrist. For medication management, I was also eligible to receive the services of a licensed mental therapist along with a psychiatrist practitioner.
I could be in constant touch with my care team via live phone calls, video calls, and text messages.
The treatment approaches, and plans are highly personalized, and I could even request modifications from my care team if required.
The process to change your therapists or care team is not automated, so I had to connect with the customer support executives to request a switch when I was not quite happy with my first care team. It is hassle-free as the support team is pretty responsive.
Brightside
Brightside specially caters to therapy and psychiatric assistance for anxiety and depression.
For starters, I was asked to take a short and easy test, after which I underwent a comprehensive mental health analysis.
Brightside helped me understand how severe my mental illness was based on my baseline depression and anxiety scores.
Additionally, there are many other supportive resources, such as the progress tracker, self-care guides, blogs, and more, to help you proactively monitor your treatment outcomes.
Brightside uses proven mental health tests such as the PHQ-9 (Patient Health Questionnaire) and GAD-7 for calculating your mental health score.
Cerebral does evaluate you comprehensively, but Brightside has a more systematic set of proven tools to detect varying levels of depression and anxiety.
There is a $20 no-show fine for missing pre-scheduled appointments.
2. Pricing/Affordability
Cerebral
Both Cerebral and Brightside are similarly priced. But the pricing is structured differently.
Cerebral has two primary membership or subscription plans: Therapy and medication management plus comprehensive diagnosis of mental disorders.
One additional advantage of Cerebral over Brightside is that your package cost includes the monthly medication cost.
There is no free trial, but I used the 50% discount on the first month, so it was a good deal for me at the end of the day.
Cerebral also has a referral program called Refer a Friend for highly discounted services with an offer of as good as 70%.
| Mental health therapy only | Therapy and medication management |
| --- | --- |
| This plan is worth $295 USD per month. With a 50% discount, your monthly cost can come down to $145 USD for the first month | This plan is worth $365 USD per month, but With a 50% discount, your monthly cost can come down to $175 USD for the first month |
| Charges to be paid per month | Charges to be paid per month |
| Cerebral picks the right therapist for you based on your mental health requirements | Cerebral picks the right therapist for you and a medical prescriber for proper diagnosis/prescription |
| Weekly phone/video-based psychotherapy sessions | Weekly phone/video-based psychotherapy sessions plus expert medication management |
| Custom plans provided by your care team | Custom plans provided by your care team |
| No medical prescription services are included in this plan | Phone or video calls for subsequent review sessions later with your medical prescriber |
| Convenient scheduling of consultations, progress tracking, messaging, and mental wellness resources are available in the app | Convenient scheduling of consultations, progress tracking, messaging, and mental wellness resources are available in the app |
| FSA/HSA cards accepted for payment | FSA/HSA cards accepted for payment |
Brightside
You need to have a minimum mental healthcare budget in the range of $95 USD to $349 USD. Brightside services are expensive compared to other telehealth portals. But the cost is very similar to Cerebral.
During the sign-up process, I was told to opt for the medication plus therapy plan worth $349 per month. Additionally, I had the option to choose from two more FDA-approved plans: the medication plan worth $95 USD per month and the Evidence-based therapy plan costing $299 USD per month.
| Evidence-based therapy | FDA-approved medication | Medication plus therapy |
| --- | --- | --- |
| Costs $299 USD per month | Costs $95 USD per month | Costs $349 USD per month |
| Includes 4 video sessions per month | Includes 1:1 video sessions and detailed video evaluation | Includes 4 video sessions, 1:1 video sessions, and detailed video evaluation |
| Unlimited messaging is available along with interactive lessons | A customized treatment plan for your mental health requirements with the option message when needed | All features of the Evidence-based therapy plan coupled with the FDA-approved medication plan |
3. Insurance Coverage
Both platforms provide insurance coverage to bring down mental health treatment costs.
Cerebral
Here are the insurance companies that have a partnership with Cerebral:
Anthem
Blue Cross Blue Shield
Blue Shield
Cigna
Magellan Health
Steps to check eligibility for insurance coverage:
Take the eligibility test and verify if your insurance provider has a collaboration with Cerebral.
Pay the $30 universal access fee which was not covered by my insurance (Honestly, I was not very happy to know of this hidden charge as it was not covered by my insurance plan.
My final treatment cost was determined by my insurance plan, the deductible amount, and the subscription plan I chose.
All my prescriptions were billed separately, and I could easily use my insurance to pay for consultation sessions as well as prescription management services.
Please go ahead with the desired plan only after you have enough clarity on the benefits offered by your insurance provider to know how much you would be spending in general.
Brightside
Brightside accepts payments via credit card, HSA, FSA cards, and the following carriers.
Cigna
Anthem CA
Aetna
Allegiance
Optum or United Healthcare – available in a limited number of states
To check if my insurance was eligible for Brightside services, I was required to mention the details of my insurance while signing up to verify my eligibility and the degree of service coverage.
Also, most of my costs were included in my insurance plan, but I had to pay my medication coinsurance, extra copays, and deductibles.
An out-of-pocket $15 fee is generally charged for medication if you do not have insurance.
4. Privacy
Cerebral
Cerebral's reputation suffered after whistleblowers who previously worked with the platform went public with allegations that the providers illegally prescribed stimulants for temporary positive treatment outcomes.
Despite all its tall claims, the HIPAA-compliant platform has been in the news for its ambiguous privacy policy.
Brightside
Brightside Health fully adheres to HIPAA guidelines and places significant emphasis on protecting the privacy of its patients. The company does not share your personal data with third-party businesses.
The security officers are specially hand-picked to ensure total privacy and protection of data. You can reach out to them if you want more clarity on the privacy policy. So, I give a 10 on 10 for this level of transparency on the platform.
5. Accessibility
Cerebral
Cerebral is one of the most accessible and highly flexible providers, except for treatment addressing alcohol dependence which is only available in 36 states.
Apart from this, the platform's website and the app perform pretty well for differently-abled customers on the usability front.
All the plans provided by Cerebral are available across all states in the US, including the state of Washington, D.C. If you have signed up for prescription-based medication service, your prescriber will have to be certified in the state you reside in.
Cerebral's network of prescription providers is only licensed to issue or prescribe mental illness medicines in the United States.
Brightside
You can access Brightside Health services across all 50 states in the US. But be sure to enter your zip code and check if insurance coverage is offered in your state.

In my case, I did not have insurance coverage in Bentonville, Arkansas.
Also, the insurance coverage and final cost post-insurance coverage were dependent on my state of residence. To ensure coverage is valid, it is important for the platform to be operational in that state.
6. Available Treatments
Cerebral
Cerebral uses evidence-based approaches to treat the following mental disorders:
Depression
Insomnia
ADHD
Alcohol Use Disorder
Treatments also cover PTSD, Post-partum depression & menopausal depression
Cerebral also offers therapy for patients to cope with:
Stress, anger, loss, and grief
Trauma
Relationship issues
Phobias
Low self-esteem
LGBTQI+ issues
Brightside
Brightside is the right platform for mental health treatment if you fulfill the following conditions:
You must be 18 years old or older
You should be residing in the US
You are experiencing Major depressive disorder
You suffer from Premenstrual dysphoric disorder or Post-partum depression
You have OCD, anxiety, panic disorders, or seasonal affective disorder
You are struggling with Bipolar II, Phobias, or insomnia
Brightside is not the right platform for you if you are suffering from the following conditions:
Personality disorder
Substance abuse
Schizophrenia
Eating disorders
Higher likelihood of inflicting self-harm and engaging in brutality
Complex psychiatric problems requiring admission to hospitals and constant monitoring
Liver and kidney problems
Seizures
ADHD
7. Pros and Cons of Cerebral
Pros
Cheaper and faster mental healthcare is available anytime anywhere
Flexible pricing plans with multiple options to choose from
Treatment protocols led by a dedicated community of primary care doctors, licensed therapists, and nurses
The app's interface is simple to use and navigate
Cerebral covers treatments via insurance
Free monthly delivery of prescription plus medication every month at your doorstep
You can easily opt for both psychiatric and therapy services
The care team carefully tracks your well-being, is regular and proactive
Progress is evaluated religiously to ensure you do not go off-track
Discounts are offered on the first month, and you can get additional incentives via a referral program
Smooth onboarding process
Services are active in all 50 states of the United States
The platform accepts payments through FSA and HSA cards
Cons
Dicey privacy policy due to the accusation of selling patient info for marketing
No proper verification of your information submitted during sign-up
No financial aid offered
No free meditation courses are available
You are never in direct contact with your provider but only with your care coordinator
Cerebral has been accused of unethical prescription practices
Cerebral only offers Mental therapy and medication management for mental for adults (18 years old and above)
Pregnant or nursing mothers cannot reach out to Cerebral for emergencies
Bipolar disorder and ADHD treatments are not offered in all states yet
Cerebral services can only be utilized by residents of the United States, and the states in the US also license the care team
The platform's referral program is available only to patients in the US
You need to have a paid and active Cerebral account to enjoy the benefits of the referral program
8. Pros and Cons of Brightside
Pros
Top-quality mental therapy and psychiatric treatment are available online
Simple-to-use app
A great network of licensed practitioners and experts on the advisory board qualified from the best universities in the US
Personalized care with the best prescription combos suggested by AI
You can reach out to your counselor at all times from any location
Services offered in all 50 states
Faster pairing of patients with care providers
Hassle-free, easy sign-up assessment for free
The signup and account creation process is quick & does not request your personal information
Simple pricing and upfront data-sharing practices
You can get both counseling and medication management services
Fuss-free Prescription medication delivery to your local pharmacy
Personalized, clinically-proven approaches used to treat different depression and anxiety disorders
Quick and convenient appointment scheduling process
Flexibility to reschedule missed appointments
Brightside accepts insurance, FSA, and HSA payments
Crisis Care plan dedicated to handling patients with suicidal tendencies
Many free guides and self-care programs help patients improve their lifestyles, physical as well as mental health
Cons
Live chat, phone, or audio call sessions are not available. Video-only sessions offered
Shorter or half-an-hour video calls are not enough for a comprehensive mental health analysis
Insurance coverage in limited states
Treatments are only available for adults (18 years and older)
Switching your therapist is not fully automated
ADHD, Bipolar disorder I, substance abuse problems, and Schizophrenia patients are not eligible to receive treatment at Brightside
No Android app yet
Crisis Care to prevent suicides is not offered in all states
Non-refundable therapy fees with no reimbursement in case you miss sessions
If you fail to attend your session, a $20 no-show penalty is applicable
Conclusion
Both platforms are equally effective. You can choose the one that offers more flexibility.
Cerebral is a better option for its extensive offerings worth the same price as Brightside. However, if privacy is your concern, you could opt for Brightside.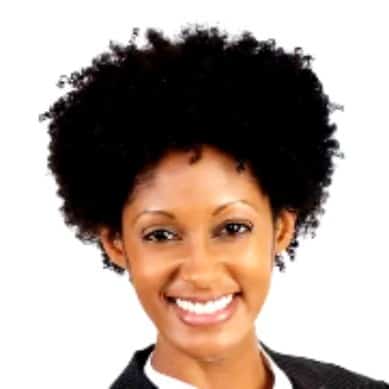 She is an experienced Clinical Psychologist and Mental Health Writer with a decade of expertise in psychology. Skilled in assessment, therapy, and patient care. Committed to helping individuals through clinical practice and mental health writing at Therapyjourney.co. Passionate about promoting mental well-being and awareness. Open to aligned opportunities.