Talkspace and Headspace are two of the most talked about platforms catering to mental healthcare. Talkspace is well-known globally for talk therapy and medication management/psychiatric support. In contrast, Headspace is all about mindfulness and meditation.
Let's compare them in detail.
Headspace vs Talkspace: Which Platform Wins?
In this section, I will compare and contrast all the important parameters to help you pick the best mental health healing platform.
1. How Does Each Work?
Headspace
One of the best features of Headspace is the 14-day/7-day free trial. This free trial allowed me to take the demo of the platform in action1 with all its offerings before committing to the full, paid subscription.
I opted for the 7-day free trial, which was more convenient for me as I was planning to buy the monthly membership plan. To sign up for the free trial, I was prompted to first pre-register with a valid credit card.
After installing the Headspace app, I got multiple options to sign in via different accounts, such as my Google account, Facebook account, Apple ID, email, or SSO.
The interface is user-friendly, and I could easily start my mindfulness exercises with guidance from the available pool of meditation experts on the platform. The app also offers easy access to additional thoughtful material that is quite useful.
As soon as I logged in, I was greeted with a question asking, "What is on your mind?" The question was directed to understand my current state of mind. Based on the information provided, my customized meditation practice was ready, which I could listen to anytime, anywhere.
In the initial stages of exploration, there is an automated guided tour with a narrative and a set of instructions involving breathing techniques that help you relax and relieve anxiety. I found this tool really handy.
Talkspace
The signup process on Talkspace is also quite quick and simple. However, there is no free trial, unlike Headspace. I was requested to add my insurance provider's details and pay before I was matched to my therapist within 48 hours.
Since both platforms have different purposes to cater to, Talkspace works differently as compared to Headspace.
I was then asked to complete a questionnaire having about 8 to 9 questions. This assessment helps the Talkspace team carefully evaluate my current state of mind and your counseling/psychiatry requirements.
I was charged before I was matched with the right therapist/psychiatric practitioner, after which I could schedule my appointments directly from the dashboard. To prevent scheduling conflicts, I could easily switch therapists and book the one aligned with my calendar.
Based on the information about matched therapists, including their treatment approaches on the dashboard, I was effortlessly able to pick the right one. Talkspace gave me the flexibility to choose different consultation mediums such as live chat, video calls, messaging, etc.
I also had the option to take many other available mental health assessments free of charge. There are tests for OCD, panic disorder, postpartum depression, and more.
Talkspace also has exclusive features, such as self-help exercises and progress trackers, to aid in self-improvement. These greatly helped me track progress, foster motivation, and cope with my daily challenges.
2. Pricing/Affordability
Headspace
Considering the services available at Headspace are completely different, with a more restricted scope compared to Talkspace, the platform is less expensive.
I had the option to opt for one of two subscriptions – Annual or Monthly.
The individual annual subscription costs USD 69.99 per year or USD 12.99 per month, billed annually.
I was then offered multiple plans to choose from depending on my requirements. Here are the available options:
Annual, monthly, and family subscriptions
Student plan
Plans for referrals or gifting purposes
Plans for teens
Plans for educators
After taking the 7-day trial, which helped me unlock the Headspace library, I chose the family membership option that helped me create six accounts for $99.99 USD per year (74.99 GBP/EUR, $137.99 AUD, $134.99 CAD, ₹2149 INR, $1,319 MXN). Since I was the primary account holder, I was given exclusive access to invite, remove or trade out family members and add up to 5 members in a single group.
Talkspace
Given the wide spectrum of mental healthcare services provided by Talkspace via human therapists/psychiatrists, it is pricier than Headspace.
Psychiatric consultation and prescription management services are on the expensive side. The first session costs around $249, and the follow-up appointments are $125 per consultation.
The pricing plans are extremely flexible, though. I had the option to pick and choose the best membership plan according to my therapy/psychiatry needs.
Since I was paying for my treatment out of pocket, I did not find Talkspace to be the most pocket-friendly platform. But given the quality of counseling, I think it is worth it.
I would not comment on the effectiveness of the therapy I received because I opted for its messaging-only subscription plan worth $69. In my opinion, it was not enough for effective therapy.
The platform does not offer any financial aid, but it does provide discounts to new clients signing up for its psychiatry services.
3. Insurance Coverage
Headspace
All meditation plans are not covered by insurance. Also, I was not eligible to choose the Headspace Plus account via a program called Wellvolution. This is only applicable to the residents of the state of California who have Blue Shield coverage.
Other than this, there are no special insurance plans accepted by Headspace. But the platform provides an amazing discount for students.
If you are a student aged 18 years or older enrolled in university and post-secondary programs, you are eligible for an 85% discount on all Headspace plans. It can easily bring down your subscription costs.
Talkspace
To cover treatment costs, Talkspace accepts several insurance plans from popular companies such as Aetna, Cigna, Gatorcare, Optum, and more. But the platform neither offers any financial aid nor accepts Medicare and Medicaid.
4. Accessibility
Headspace
All Headspace plans are available worldwide through the app, and multiple age groups are eligible for its services.
The student plan is, however, only available for students in the UK, Canada, Germany, France, Australia, India, Spain, the United States, and Portugal. Headspace has partnered with SheerID to verify student IDs in order to evaluate their eligibility for this plan.
Talkspace
Talkspace services are easily accessible in all 50 states of the US. And there are no geographical barriers or special eligibility requirements for enrolling in therapy or psychiatric treatment. However, only adults and teenagers under parental supervision are allowed to use this platform.
It supports 32 global languages, with English as its primary language for communication.
Additionally, I came across special provisions on the platform for differently-abled patients. Talkspace also provides an assistive CX technology application for end-users with disabilities such as typing difficulties, reading disabilities, and limited mobility or gesturing.
5. Privacy
Headspace
Both Headspace and Talkspace take customer privacy seriously. But Talkspace has been involved in a few controversies in the past. However, it remains one of the best platforms catering to mental therapy and psychiatric treatments.
Headspace is fully GDPR-compliant and claims that the personal information of customers is collected and used for a variety of fair reasons. There is no infringement of privacy via the selling of sensitive data to third parties.
It also mentions that the partners of the platform might sometimes have access to your personal details. These include name, email address, date of registration, and last app usage date through corporate and other community sharing.
Talkspace
Talkspace provides reliable, password-protected app usage, ensuring HIPAA compliance, and follows strict banking-grade encryption technology to maintain patient confidentiality.
But despite this, the platform has been called out for illegally accessing therapy conversation transcripts and publishing fake/paid reviews to boost sales.
6. Available Treatments
Headspace
Headspace is an anywhere, anytime meditation and mindfulness app without any human interaction. So, I did not come across any mental health treatments on the app.
Since it is more like a self-practice, self-care platform, it helped me learn different meditation techniques for a calmer mind.
Also, there are a variety of resources, such as relaxation videos, exercise guides, sound bites, and more, on the app that came in handy to practice mindfulness, enhance my productivity and improve my mental well-being.
If you are a self-motivated person and ready to put in the effort yourself, Headspace can help you with mental healing.
Since the app does not offer conversations with a real counselor/therapist, you can't expect someone to wake you up every day and encourage you to work toward your mental health.
Here is a quick list of offerings on the Headspace app:
Meditation for anxiety and stress
Sleep hacks
Resources to help you with developing good habits
Meditation for better sleep
Resources to help you sleep and wake up
Self-esteem improvement guide and more
Talkspace
Talkspace, on the other hand, has certified counselors and a team of trained psychiatric nurse practitioners to address a wider range of mental health concerns than Headspace.
Since the platform has both an app and a website/portal, I could use Talkspace on my desktop as well as on my mobile device.
Unlike Headspace, Talkspace is also authorized to provide prescription-based medication management services, except they do not suggest psychoactive drugs such as Xanax and Adderall.
The network of licensed professionals at Talkspace has the expertise to counsel and treat the following mental health issues for individuals as well as couples:
Bipolar Disorder
Depression
PTSD
Stress and anxiety
OCD
Anger management
Family conflicts
Trauma and grief
Mental illness support for the LGBTQI+ community
Mood disorder
Substance abuse and more.
7. Pros and Cons of Headspace
Pros
Affordable meditation targeted to resolve specific issues
Student discounts available
Multiple plans offered
Financial aid available for individuals
7-day or 14-day free trial available before purchase
Gamification techniques used in the app to make meditation courses more engaging
The app is easy to use and navigate
The app seamlessly works on all Android and iOS devices.
Cons
Limited insurance coverage
Limited guidance for free
Not suitable for advanced meditation
No free meditation courses are available
Both the app and the website are overloaded with too much content, so processing high volumes of information can be overwhelming.
8. Pros and Cons of Talkspace
Pros
It has transparent pricing with multiple affordable treatment options for almost every budget and mental issue.
Low-cost, high-quality online therapy and psychiatric treatment with medication management are available via licensed practitioners.
A huge network of therapists, psychiatrists, and nurse practitioners is available.
Mental healthcare assistance is available for both adults and teens. Parental consent or intervention in the case of teenage patients might be required in certain states.
Switching your providers is simple, quick, and costs you nothing.
You don't need to commute to mental health clinics for treatments.
Extensive insurance coverage is provided.
The platform also accepts payments via EAP, HSA, and FSA accounts.
It has highly-inclusive mental healthcare services covering the LGBTQI+ community and veterans.
Insightful research material and knowledge base are available on the website.
All the interactions are kept 100% private.
The platform offers complete data protection via HIPAA compliance.
The services are available worldwide with support for over 32 languages.
You have access to both mental therapy and psychiatry services.
The platform caters to individuals, teens, and couples therapy – covering diverse groups with mental illnesses.
The app is smooth and easy to use.
You can get matched to your therapist in minutes. You can communicate with them in multiple ways, such as video calls, asynchronous text-based communication, or phone/audio calls.
Cons
Medicare and Medicaid do not insure the services on Talkspace.
Online mental therapy is unavailable for younger patients aged 12 years and below.
Psychiatric evaluation, treatment, and medication management are only available for adults.
The platform does not provide group and family counseling.
Talkspace does not offer any financial aid.
Talkspace plans involving video consultations are on the costlier side.
Some clients have reported getting less personal, templatized generic responses from their providers.
You are not matched to your therapists until you sign up and pay.
Conclusion
So, both platforms are great but target different audiences with different needs. You can choose Talkspace if you are looking for therapy and psychiatry services along with insurance coverage.
Headspace would be a much better option if you do not have serious mental health concerns or do not need motivation daily. It might be the right platform for you if you are craving more relaxation & mindfulness to resolve issues such as anxiety, lack of sleep, stress, etc.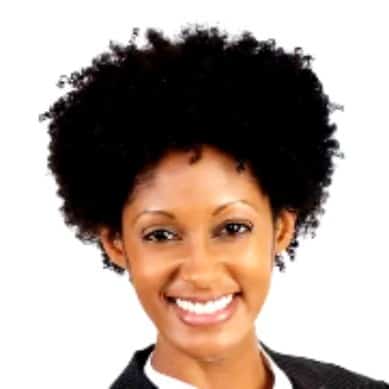 She is an experienced Clinical Psychologist and Mental Health Writer with a decade of expertise in psychology. Skilled in assessment, therapy, and patient care. Committed to helping individuals through clinical practice and mental health writing at Therapyjourney.co. Passionate about promoting mental well-being and awareness. Open to aligned opportunities.