Mental healthcare in America is highly inaccessible. But then, the COVID-19 pandemic triggered the need for urgent unconventional therapy or psychiatric care platforms. Only one out of four mentally affected individuals in the US receive treatment.
Cost, accessibility, social stigma, and the lack of insurance coverage are some hindrances holding people back. However, Headway is on a mission to create a nationwide network of insurance-accepting providers.
I will be discussing Headway today in my mental health platforms review series.
Headway is a preferred choice for many who want an online mental healthcare platform that accepts their health insurance. It is more popular among mental healthcare professionals rather than patients because it supports them in expanding their referral base and private practice.
However, this article has analyzed Headway from the perspective of mental healthcare patients.
I have explored Headway's services to help you decide if it is worth spending money on. Read my review to make sure it is the best fit for you.
About Headway
Headway was founded by CEO Andrew Adams in 2019 in New York. Kevin Chan and Dan Ross are the co-founders. The platform was built to cater to tens of millions of mentally scarred adults in the US.
Most of them struggle through both the availability of good providers and the stigma around mental health issues. And they needed a personalized mental healthcare system that offered both online and offline services.
The most crucial factor is the cost of treatment. And also the fact that many providers refuse to take insurance due to the pesky paperwork involved.
Andrew Adams, the founder, also had a hard time finding an effective therapist who would accept his insurance. This remains his primary motivation to establish Headway.
The platform works like a search directory or a marketplace of mental healthcare providers. It helps people suffering from mental health issues to directly connect with licensed therapists/psychiatrists who take their insurance.
Headway App Reviewed: Features, Pricing, Pros, Cons and More
This section covers a comprehensive review of the Headway mental healthcare platform.
1. How Does it Work?
Let us see how Headway works in this section.
My initial experience with Headway was smooth. The platform is a user-friendly mental health provider search directory. It effectively matches your requirements with the profiles/services provided by its network of therapists/counselors.
According to me, the online search filter is one of the best features of Headway. It helped me find the perfect therapist based on my specific criteria. The entire process was flawless because of the ease with which I could schedule sessions whenever needed.
This method ensures personalized care and can hardly go wrong. Because the platform gives a decent list of providers depending on the requirements added to the filter. I had the option to review their profiles and pick the right one for future sessions (online or in-person).
Also, caregivers/counselors can quickly join Headway to gain professional practice experience. The platform is designed to handle administrative tasks such as billing, scheduling of appointments, profile creation of experts, and credentialing. As a mental healthcare provider, Headway even works great when it comes to referring patients.
2. Pricing/Affordability
Are the services too pricey? This section covers all the pricing details.
Headway's mental healthcare services are available, like an EAP plan, to the company employees. Insurance coverage makes the virtual network of therapists/psychiatrists easily accessible and affordable.
My treatment cost was dependent on the following parameters:
My provider's treatment approaches
The mode of the session, our states of residence
My individual preferences and mental health concerns
The total number of appointments needed
Every consultation was chargeable for me, which is costly if there is no insurance coverage.
But your search criteria can even bring down per session cost to $8 or $10. This is great on the affordability front. So, it all boils down to your requirements and the therapists shortlisted to serve you.
Headway even claims to reduce your mental healthcare costs by 75%.
3. Insurance Coverage
Headway provides insurance coverage. Let us understand more about it in this section.
Headway has extensive and impressive insurance coverage. The platform accepts the majority of insurance providers in the US. However, it does not have Medicare and Medicaid in its network.
Some of the insurance partners are as follows:
Aetna
Cigna
Oscar
Oxford
United Insurance
Blue Cross Blue Shield and more
The insurance reimbursement process is a breeze. Also, it is simple to roughly calculate the expected treatment cost estimation on the platform itself. This way, I am aware of how much I would be spending based on my insurance plan.
Overall, I was pretty happy, but some customers have stated that they experienced pesky billing and appointment errors.
4. Accessibility
This section talks about how easily accessible Headway's services are. Are they available only in the US or even across the globe? Let us find out.
Headway is not entirely global yet. However, the platform is progressively expanding its services to other states.
I was impressed with the fact that I could choose my preferred language to find myself a list of counselors who were equally fluent in the language I spoke.
Headway is operational in 24 American states, which are listed below.
Washington
Virginia
Texas
Oklahoma
Oregon
Ohio
Tennessee
Pennsylvania
Michigan
North Carolina
New Jersey
Minnesota
New York
District of Columbia
Maryland
Massachusetts
Florida
Illinois
Georgia
Louisiana
Arizona
Connecticut
California
Colorado
5. Privacy
This section will mention privacy concerns for potential customers, if any.
Headway's privacy policy is upfront and transparent. It mentions that the platform collects some patient details for the following reasons:
Analyzing data and customer journeys on the platform to boost user experience, customer support, and quality of mental healthcare
Internal promotions, special offers, and key marketing communication
Providing transactional and error resolution support to individual customer accounts and more
However, there is no mention of sensitive health records being illegally disclosed to third parties. The required data protection measures are in place so the platform is safe to use for all patients.
6. Available Treatments
I have listed all the treatments covered at Headway in this part of the article.
Headway addresses a variety of complex mental disorders. However, I had the option to keep my mental health concerns private until my first appointment was scheduled. This option is available in the search filter drop-down menu.
ADD
Infertility issues
Relationship problems
Post-pregnancy problems
Stress and trauma
OCD
Family issues
Eating disorders
Sleeping disorder
Anger management
Women's issues
Men's issues
Grief and loss management
Substance abuse issues
LGBTQIA+ issues
7. Pros and Cons of Headway
Here is a quick list of the pros and cons of the platform that may ease your decision-making process.
Pros
Headway services are available for multiple age categories
Headway offers holistic mental healthcare in the form of talk therapy, psychiatry, and medication management
It is a free search directory that can easily help you get in touch with therapists/psychiatrists based on your needs and criteria with a superior quality search filter
Easy sign-up process
User-friendly platform and interface
Headway provides wide insurance coverage
It is easy to calculate a rough estimate of how much you may be required to spend on treatment.
Cons
Mental health patients without insurance support are not eligible for Headway's services.
The billing and appointment scheduling process is glitchy
Poor customer service complaints floating on the internet
Headway services are only limited to a few states in the US
Conclusion
I hope I was able to fix the confusion of choosing the right mental healthcare service from a sea of dozens of remote options available currently. Headway definitely stands out in terms of how it provides online mental healthcare.
There are mixed reviews on Trustpilot, Better Business Bureau, Slashdot, and other platforms. These complaints highlight the incompetency of Headway's poor customer dispute redressal. So, you might want to take a quick look at those, too, before making your decision.
The usage of the platform is 100% free. But when it comes to individual appointments, the service may be on the expensive side. A session can cost up to $100 or $120, depending on which therapist/psychiatric provider you choose.
However, the platform is intuitive and has a network of excellent professionals who offer genuinely effective treatments. I would recommend you to try out Headway if you are insured.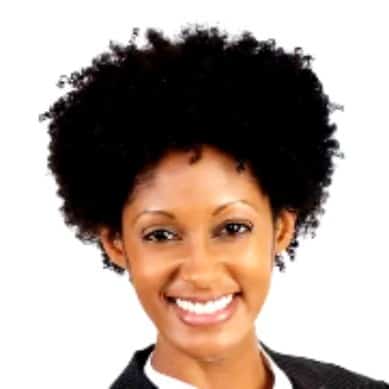 She is an experienced Clinical Psychologist and Mental Health Writer with a decade of expertise in psychology. Skilled in assessment, therapy, and patient care. Committed to helping individuals through clinical practice and mental health writing at Therapyjourney.co. Passionate about promoting mental well-being and awareness. Open to aligned opportunities.