Klarity and Cerebral are competitors in the virtual mental healthcare industry. But both platforms have different offerings, features, and their own set of pros and cons.
I have compared them in detail in this article for you to make a better decision and choose the right telehealth portal for your mental wellness.
Klarity vs Cerebral: Comparison
In this section, I will take you through the key differences between Cerebral and Klarity based on seven important parameters of comparison.
1. How Does it Work?
Klarity
While signing up for Klarity, I received two evaluation questionnaires. I clicked on the "Find Providers" button, which helps you search for mental healthcare specialists in your state.
Unfortunately, Klarity services were not available in my state of Arkansas but were active in the state of California. The second quiz takes slightly longer, and I found this to be the most confusing bit on the platform. Klarity should have kept it short and sweet with just one mental health test.
Also, I would not be signing up for something that asks for a lot of personal details, like your contact number, even before throwing the test results on my screen or receiving any kind of service.
The sign-up process remains similar to most mental healthcare platforms out there.
Complete the questionnaire.
Find out if the services are offered in your state.
While booking a session with them, check if psychiatric providers are available and select the one that best fits your requirements based on past performance, reviews, background information, etc.
Review the background, patient reviews, past performance, etc., to choose the right provider.
Consult the chosen psychiatrist for 30 minutes.
The provider will then make a personalized treatment plan based on your needs.
Schedule more appointments if needed based on treatment outcomes and progress.
Appropriate medicines will be prescribed, and prescriptions will be modified throughout treatment if required.
Regarding the cancellation of an already booked appointment, I could easily cancel my session 24 hours before the scheduled time without any penalty.
However, I am not a fan of the process needed to switch my provider, for which I had to put in an email request for approval to the customer support team. This is entirely at the discretion of the staff at Klarity and might eat into your schedule as it did in my case, which was a bit disappointing.
I was quite satisfied with the other features that offered more flexibility, such as team-based monthly progress tracking of treatment and medication, as well as the provision of hybrid (online plus offline) sessions.
Cerebral
Signing up for Cerebral services required me to do the following three steps:
Took a quick online mental health test that prompts for medical history
Got on a phone call to discuss my counseling needs. I also had the option to video call.
I did not opt for prescription medication but the care team will recommend psychiatry and medication for severe mental disorders.
My care team ensured I followed all recommendations and met my goals as planned.
I changed my care team once without any additional fee by getting in touch with customer service.
The process of rescheduling or canceling sessions is pretty smooth, so I have no complaints.
I could not pause my subscription temporarily, so the only option I had was to cancel it.
2. Pricing/Affordability
Klarity
At Klarity, I had more flexibility when it came to scheduling sessions because I could pay as and when I took the services without having to purchase long-term, expensive memberships, unlike Cerebral.
Here is the breakdown of its pricing structure:
First online session – This 30-minute appointment costs $149 USD. I was provided a detailed treatment plan in this session.
Follow-up sessions – These were shorter calls that lasted for 15 minutes tops and cost me $59 USD per session.
Prescription refills – After my treatment protocol was completely finalized, I was charged $25 USD per prescription refill to ensure my medication stock was up to date. Be sure to check if this service is offered in your state.
Face-to-face consultation – Klarity offers both virtual and in-person appointments. The hybrid appointment system by Klarity added to my convenience.
Cerebral
Cerebral has membership-based plans, namely Only Therapy, Only Medication, and Therapy Plus Medication.
I opted for plain therapy which was worth $295 USD per month and included weekly 45-minute consultations.
The only Medication plan costs $99 per month and offers the options of local pharmacy or doorstep delivery.
Therapy plus medication worth $365 USD per month was the most popular option that provided the benefits of both the above-mentioned plans.
Moreover, there are discounts and referral programs available to reduce the cost of treatment.
The platform is expensive compared to Klarity and offers less flexibility due to its fixed subscription-oriented pricing model.
3. Insurance Coverage
Klarity
Klarity does not provide insurance coverage as the pay-per-visit system of appointments makes mental healthcare quite inexpensive and straightforward.
But the platform does accept HSA/FSA cards to cover treatment bills. And what I really liked was that since the care providers offered independent, individualized psychiatric assistance, I could use a few of my discount cards because my practitioner was ready to accept them.
To reduce spending too much on medicines, there is an option to purchase them from GoodRX.com.
Cerebral
The insurance companies can help you cover your treatment costs at Cerebral:
Anthem
Blue Cross Blue Shield
Blue Shield
Cigna
Magellan Health
I would advise you to confirm the incentives/benefits from your insurance company so you know how much you will spend on mental health care treatments at Cerebral.
4. Privacy
Klarity
Klarity ADHD complies with HIPAA guidelines and does not share sensitive patient client details with third parties, which is quite impressive compared to Cerebral tarnished reputation.
Cerebral
Unfortunately, Cerebral has a proven track record of engaging in unfair prescription practices and selling client data to companies such as Meta, Google, and more for monetary gains.
Although the platform's privacy policy does mention that it might share user data for facilitating targeted advertisements online, I would not consider Cerebral's services as these policies are subject to change anytime whenever the company deems fit to do so.
5. Accessibility
Klarity
Klarity services are available to adults across over 30 states. The primary evaluation test depends on whether or not the services are active in your state.
Due to the rise in demand for mental therapy and psychiatry on the platform, there is a waiting list that you can join till the services are not available in your state or till your appointment is finally booked and confirmed.
Cerebral
Cerebral's network is wider and better than Klarity's. As of now, there are 36 states offering telehealth and psychiatry services:
Alabama, California, Colorado, Connecticut, Delaware, Florida, Georgia, Hawaii, Idaho, Illinois, Indiana, Kansas, Kentucky, Maine, Maryland, Massachusetts, Michigan, Mississippi, Missouri, Montana, Nebraska, New Hampshire, New Jersey, New Mexico, New York, North Carolina, Ohio, Oregon, Pennsylvania, Rhode Island, South Carolina, Tennessee, Texas, Utah, Virginia, and Wisconsin.
6. Available Treatments
Klarity
Klarity could be your go-to platform for treating ADHD, depression, stress, anxiety, and insomnia if you want to receive both – virtual mental healthcare and in-person consultations for a deeper connection and better diagnosis.
Cerebral
Evidence-based treatment approaches are followed at Cerebral for the following mental illnesses:
Anxiety
Depression
Insomnia
ADHD
Bipolar Disorder
Alcohol Use Disorder
PTSD
Post-partum and menopausal depression
Anger, grief, stress management
Treatment for dealing with phobias
Relationship and self-esteem issues
Trauma management
Support for the LBTQ+ community
Phobias
Self-esteem issues
LGBTQI issues
7. Pros and Cons of Klarity ADHD
Pros
Flexible pay-as-you-go with handy prescription refills for just $25 USD.
Services of properly screened, qualified practitioners and psychiatrists.
100% supervision of stimulants on a case-by-case basis.
Simple to choose or change providers and book appointments.
Klarity services are available to everyone – all US residents and children with their parent's consent.
Transparent privacy policy.
Insurance coverage for medication.
Cons
Klarity services are only limited to 30 states.
The hybrid consultation model is strictly followed in some states, limiting your flexibility to choose the plan you actually want.
The duration of the first call is too short to have a detailed analysis of your mental state.
No counseling services have been provided yet.
The platform focuses more on ADHD, depression, stress, anxiety, and insomnia treatments.
Discounts on individual treatment plans depend on your provider's will to accept them.
8. Pros and Cons of Cerebral
Pros
Straightforward pricing plans.
Credible platform with certified therapists, nurse practitioners, and doctors always at your service.
User-friendly and simple-to-navigate app.
Insurance coverage is provided.
Free delivery of medication every month.
You can opt for both psychiatric assistance and therapy services.
The care team is highly proactive and helps you progress at a steady pace.
Effective progress tracking is available so you do not lose your way.
Referral programs and offers to incentivize patients to take mental health treatments online.
Quicker sign-up and onboarding process.
Services are active in all 50 states of the United States.
The platform processes payments through HSA and FSA accounts.
Cons
Privacy cannot be guaranteed, as Cerebral was recently accused of selling private patient data with third-party and social media companies.
Initial information shared by patients is not completely verified.
Lack of financial aid.
No direct contact with your provider, as you can only be in touch with your care coordinator.
Cerebral has a past history of unethically recommending stimulants like Xanax and Adderall for faster results.
The platform does not cater to patients below 18 years of age.
The platform is not equipped to handle emergencies or crisis situations during pregnancy.
Bipolar disorder and ADHD treatments are not offered everywhere in the US.
Only US residents are eligible to use the services and incentives provided by Cerebral.
Conclusion
Klarity specializes in treating ADHD and related disorders like insomnia, anxiety, and depression. So, if you are experiencing ADHD-like symptoms, you can choose Klarity for a highly personalized treatment that follows a targeted approach.
Also, Klarity is particularly great if you want a mix of both online and offline appointments. Cerebral, on the other hand, is relatively expensive but covers a wider range of mental illnesses. It also follows a different pricing model as compared to Klarity.
For me, Klarity is a clear winner as I do not have to be as concerned about using the platform as I would be while using Cerebral's portal. But if you need help with addressing other mental issues not covered by Klarity, you could go for Cerebral services.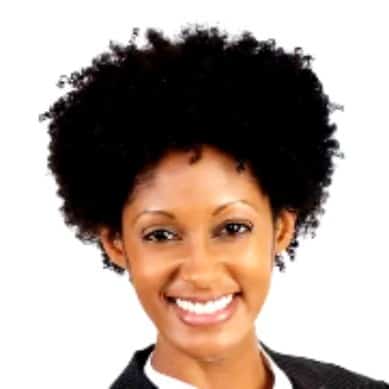 She is an experienced Clinical Psychologist and Mental Health Writer with a decade of expertise in psychology. Skilled in assessment, therapy, and patient care. Committed to helping individuals through clinical practice and mental health writing at Therapyjourney.co. Passionate about promoting mental well-being and awareness. Open to aligned opportunities.