Mental health problems these days are as common as fever. Every other person you see is either depressed or had an anxiety attack recently, yet no one wants to talk about what they are going through. Why?
Because people are people, and they will judge you for things you are not even responsible for. And that is why there are multiple platforms online where you can speak to someone about your mental health, about how you feel, without the fear of being judged.
Two of the leading online platforms that help people with mental health problems are Meru Health and Talkspace, but deciding which one will be beneficial is a tricky one. Let us have a look at a comprehensive comparison between the two to ease our decision.
About Meru Health
Founded in 2016 by Kristina Ranta and Albert Nazander, Meru Health is a platform made for people struggling with depression and other mental health issues.
It is designed not only to treat depression or coping strategies but also to help prevent, treat, care, and coordinate a person's behavioral health.
It is backed by the best of IT, which includes collecting valuable patient data in order to make the mental health management process completely scientific.
About Talkspace

Talkspace started in 2012 by Oren and Roni Frank as a relationship therapy platform and, in no time, expanded to give people access to various care.
Known as the biggest mental health service provider, Talkspace helps you connect with licensed therapists who align best with your requirements and needs.
Along with mental health services, Talkspace now offers psychiatry services as well, thus becoming the one-stop solution for all your mental health needs.
Meru Health Vs. Talkspace: Comprehensive Comparison
Meru Health and Talkspace are two of the many platforms that offer mental health services digitally. They have different approaches and techniques to help individuals struggling with their mental health. Let us discuss both in detail.
How Do They Work?
In this section, we'll cover how Meru Health and Talkspace work, along with their basic features.
Meru Health
Meru Health is a twelve-week program that includes daily chat support with a dedicated licensed therapist, a biofeedback device, psychiatrist support, and evidence-based digital content to improve nutrition, sleep, resiliency, and more. It basically combines elements of cognitive-behavioral therapy (CBT), mindfulness, and psychoeducation.
You start with downloading the app, which is available on the App Store and Google Play. Proceed with setting up an account of yourself, and then you'll be required to complete an assessment that gives the app an idea of what kind of help you need and further identifies your mental health challenges.
In compliance with the assessment, you'll be assigned a therapist. The therapist's assignment might take up to 7 business days; however, it is usually done sooner.
The assigned therapist will be available for counseling via video calls and unlimited chat support.
Talkspace
Talkspace specializes in teen therapy, individual therapy, therapy for couples, and psychiatric treatments.
The initial sign-up process is similar to other mental health therapy platforms. You'll be asked to take an assessment that involves questions that would help the app clearly understand the state of your mental health and the kind of help needed.
Unlike Meru Health, you'll be asked to make your payment first and then be assigned a therapist. However, it only takes about 48 hours for a designated therapist to be assigned to you.
Something that I liked a little more about Talkspace is that it allowed me to take mental health assessments free of cost so that I knew exactly what I was dealing with, not that I didn't know.
The assessments include screening tests for anxiety, insomnia, postpartum depression, PTSD, OCD, panic disorder, depression, etc.
Pricing/Affordability
With all that the platform is taking care of, let us see which is more affordable.
Meru Health
You can sign up for Meru Health free of cost if it is extended by your (Employee Assistance Program) EAP provider. However, Meru Health has a 12-week extended mental health treatment, which is priced at around $700.
It also has an 8-week coaching program for people dealing with mild to moderate mental health issues.
Users suffering from severe depression can enroll in the 12-week program, while others can opt for the 8-week program. Both these mental health programs are equally effective and evidence-based.
Talkspace

Talkspace offers three different plans.
Messaging Therapy – Starts at $69 per week and allows you to text your therapist anytime, anywhere, to which your therapist will respond during working hours for five days a week.
Video and Messaging Therapy – Starting at $99 per week, this includes live video calls and mental health assistance via text messages.
Video and Messaging Sessions Plus Workshops – Priced at $109 per week, this plan allows you access to live video calls, messaging sessions, and attending workshops every week.
Privacy
Privacy is a crucial factor to consider when it comes to your mental health, and therefore, let us see which among these handles our privacy better.
Meru Health
Like any other mental health platform, Meru Health also follows a transparent privacy policy, keeping in mind the various federal and state laws, and adheres to HIPAA standards and procedures.
While in therapy, my therapist had to take my electronic consent to gain access to my medical health records. Moreover, the patient details are not forwarded, under any circumstances, to the employer or any third parties.
You can rest assured that your mental health records are encrypted and in safe hands.
Talkspace
As per the privacy policy of Talkspace, the customer's privacy is of utmost importance, and the platform is 100% HIPAA compliant.
Like other mental health platforms, there'll be complete anonymity and confidentiality in the therapy sessions. Furthermore, Talkspace also provides strict password-protected app usage.
Accessibility
Within this segment, we'll explore the geographical coverage of the services offered by both platforms.
Meru Health
Unfortunately, the mental health services of the Meru Health platform can not be accessed by kids under the age of 18; these are only available to people who are 18 or older.
Talking about the geographical coverage, it is only available in the United States.
Talkspace
Talkspace offers its services irrespective of the age group the person belongs to. However, you must know that parental consent is mandatory when it comes to dealing with kids under the age of 18.
The mental health services of Talkspace are quite flexible and can also be accessed by people outside the US.
An even better point is that the platform supports 32 global languages, so you don't have to worry about the language barrier; however, you might need to be mindful of the difference in the time zones.
Available Treatments
Although all the mental health platforms have almost the same approach, the therapies and the ways to deal with patients vary.
Meru Health
Post the assessment and the introductory session, Meru Health ships an HRV biofeedback device to its patients. It is a device that monitors breathing and heart rate and alerts patients to their anxiety levels.
Meru Health not only helps individuals via talk therapy or unlimited messaging, but it also helps individuals work on their physical health challenges like stress, eating, and insomnia, which can have adverse impacts on their mental health.
With the help of support groups, video lessons, and worksheets, patients get to know that they are not alone and develop essential life skills.
Talkspace
Contrary to Meru Health, Talkspace follows a more traditional approach for its patients. The various treatment methods found on Talkspace are CBT, Emotion-focused therapy, Talk therapy, Somatic therapy, Humanistic therapy, Dialectical behavioral therapy, mentalization therapy, Exposure therapy, Psychodynamic therapy, and grief counseling. The kind of therapy you access depends on your requirements and needs.
Talkspace also has live chat options that you can sign up for if you want to chat with your therapist in real time, provided that you will have to schedule them in advance.
Pros and Cons of Meru Health
Everything has its positive and negative aspects, and so do these mental health providers.
Pros
The services offered by Meru Health are cheaper if compared to other competitors in this line.
The platform is very easy to use and enroll, and the treatment process is quite smooth.
The treatment is not limited to timely recovery but focuses on long-term growth and recovery.
The treatments are evidence-based.
The platform has an easy-to-use interface and is easily accessible.
HSA/FSA cards can cover treatment costs.
The platform strictly follows the guidelines of HIPAA.
If it is extended by your EAP provider, the services at Meru Health can be availed free of charge.
Full insurance coverage is available.
Cons
Although the therapists are mental health professionals, Meru Health does not include medication management and complex psychiatric treatments.
The services at Meru Health are only accessible to adults, i.e., 18 and above, and are available for teenagers or kids.
Meru health services are only limited to people within the US.
The platform does not extend help via phone sessions or in-person visits.
Pros and Cons of Talkspace
Pros
Talkspace is a high-quality, low-cost online therapy and medication management via licensed practitioners.
It is a huge network comprising nurse practitioners, therapists, and psychiatrists.
Switching to a different therapist is easy, quick, and doesn't cost you another dollar.
The platform works in adherence to HIPAA compliance.
The app is super easy to use.
Along with mental therapy, you also get access to psychiatry services.
Mental health services are available to teenagers as well.
It takes very little time for the therapist to get assigned, and you can connect with them in multiple ways.
Cons
Medicare and Medicaid do not provide insurance coverage for Talkspace.
Mental health services aren't available for children under the age of 12.
Psychiatric evaluation, treatment, and medication management are services that are only available for adults.
The pricing plans do not include the video sessions, and the chat therapy is sometimes ineffective.
Video therapy sessions are costlier and need to be purchased separately.
You won't be assigned a therapist unless you pay.
Talkspace does not extend its services to family counseling or group counseling.
Conclusion
No matter how much you normalize it, accepting that you are suffering from mental health issues might be pretty disturbing to some people. On the contrary, depression, anxiety, and stress are very common and must be taken care of.
With all that has happened and that is happening around the world, we need consultations now more than ever. Compromising on mental health may prove fatal, and there's no reason to delay the care you need, especially when you have so many options available just a click away.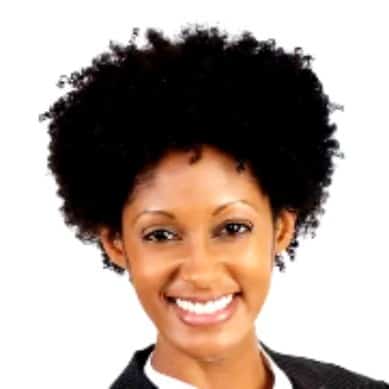 She is an experienced Clinical Psychologist and Mental Health Writer with a decade of expertise in psychology. Skilled in assessment, therapy, and patient care. Committed to helping individuals through clinical practice and mental health writing at Therapyjourney.co. Passionate about promoting mental well-being and awareness. Open to aligned opportunities.