More than 1 in 5 women in the United States suffer from mental health illnesses, such as depression, anxiety, and bipolar disorder. These mental health issues occur more in women than men. And also manifest differently or affect them in different ways from men.
For instance, depression is a prevalent mental health problem many people face. Around 40% of women struggle with this issue, compared to 30% prevalence in men. Compared to males, women are twice as likely to suffer from depression.
Why Do Mental Healthcare Approaches for Women Differ From that for Men?
Both biological and social factors are responsible for shaping women's mental health. The disparity between the sexes in the prevalence of mental illnesses is quite noticeable.
Females are more likely to be victims of sexual abuse, domestic violence, stress, rape, etc. It can negatively affect their mental health.
Also, unaddressed depression during pregnancy can harm both the mother and the child. It calls for prioritizing mental healthcare during pregnancy and the postpartum phase.
Poor mental health in women has been linked to many serious reproductive system issues.
So, a clearly outlined gender-based approach to mental healthcare is necessary to overcome the stigma, accessibility issues, and other obstacles women face in the 21st century.
One of the most effective ways to counter this situation is to improve women's mental healthcare services delivery. Minded is a mental healthcare platform designed to provide online psychiatry for women.
Let's review Minded in today's article and find out if it is currently the best mental health service in the industry.
A Complete Evaluation of Minded
Minded was created to provide online psychiatric treatments to women. The platform, tryminded.com, aims to urge women to take mental healthcare seriously. And help them feel confident enough to make the right decisions about their mental health.
The platform was founded in 2020 and is headquartered in New York. It specializes in female-focused telehealth, psychiatry services, and medication management for depression, anxiety, and more.
Minded was established by Chris Dennis, David Ronick, and Gaspard de Dreuzy. It delivers mental health services through a competent clinical team of experts, psychiatrists, and seasoned professionals from the top digital health companies.
1. How it Works?
There are four steps involved in the process:
It starts with a short quiz that helps Minded to weed out severe mental issues like schizophrenia, suicidal tendencies, and other complex illnesses. These might need multiple face-to-face consultations with your primary care doctor instead of online psychiatric services.
If you clear the initial eligibility quiz, you will be asked to take another slightly longer assessment that evaluates your mental health for anxiety, stress, depression, and other disorders.
The platform uses standard PHQ-9 and GAD-7 questionnaires to evaluate the degree of mental conditions correctly. However, the team of psychiatrists and nurse practitioners determines the eventual diagnosis and prescription.
Once qualified to receive treatment at Minded, all your interactions with your care team happen via weekly video calls. You can pick up your medication from your local pharmacy at your convenience. Your prescription will be sent to the nearest pharmacy if medication management is required.
The platform also sends reminders to help you stay on track and ensure your medication stock lasts enough time to support your long-term psychiatric treatment. Any request to modify or renew your prescription must be made beforehand to avoid treatment delays and achieve better outcomes.
Here are some important things you should know:
Minded also provides online psychiatric assistance to men
For psychiatric drugs not available at Minded, you need to contact your primary care doctor. However, your care team can prescribe some alternatives
You do not need a prior prescription or diagnosis to consult Minded for insomnia, depression, or anxiety
Minded does not prescribe controlled medications such as Xanax, Adderall, Ritalin, Ativan, and other sleep-inducing drugs
The platform does not provide talk therapy and on-demand service
Your prescriptions will need to be renewed with an appointment
2. Cost/Affordability
The pricing of Minded is in the affordable range and follows a membership-based model.
The first month of the membership is $95, and subsequent months cost $45. It's not all-inclusive and does not include the cost of medication.
Also, the amount paid for the first month is non-refundable. But you can cancel the membership anytime by connecting with the support team or via the secure messaging portal.
You can pick your nearest pharmacy, or Minded can even send your prescription online. But the cost of the medication will be determined by the concerned pharmacy.
3. Insurance Coverage
Minded does accept insurance to cover your treatment. However, the platform is not currently qualified for either Medicare or Medicaid. You can reach out to the customer support team via email to check the eligibility of your insurance plan.
You can also use your HSA and FSA cards, making the platform even more affordable.
A Minded subscription s often more pocket-friendly than insurance co-payments for in-person consultations and prescription drugs. Discussing insurance coverage with your insurance company to reimburse prescription costs is advisable.
4. Accessibility
Minded currently provides psychiatric treatments to all adults aged 18 years old and above across the following states in the US (8 states):
California
Florida
New York
Illinois
Texas
Virginia
New Jersey
Pennsylvania
You can email the support team informing them about your state of residence if services do not cover it at Minded. You will be notified first when the platform becomes active in your state or location, as the company is still expanding.
Also, Minded does not provide letters of support for special accommodation requests under the Americans with Disabilities Act.
5. Privacy
Minded follows a fairly transparent privacy policy. Your medical records are secured as Protected Health Information. So they are protected under HIPAA compliance.
However, the platform's privacy policy mentions that certain customer information will be collected while utilization of services. And usage activity or interactions could be shared with third-party websites, including social media sites like Facebook, Snapchat, and Twitter.
It implies that a large part of your data, excluding your medical information, is used in various ways to be consumed by multiple websites. So, it is not 100 percent protected.
6. Pros and Cons of Minded
Pros
The pricing plans are simple to understand and cost-effective
Free follow-up consultations are provided
Good quality psychiatric treatment guided by a great team of psychiatrists and industry-leading mental health experts.
Personalized assistance via customer service
Delivery of prescription at your nearest pharmacy, online store/capsule
Easy treatment and prescription renewals/modifications allowed
The platform is HIPAA- compliant
Minded does not prescribe stimulants
Treatments are covered by insurance plans and HSA/FSA cards
It is the only platform to provide FDA-compliant drugs for depression and anxiety
Cons
Services are not accessible in all 50 states
Psychiatric treatments are only available for adults aged 18 years old and above
No talk therapy or counseling is available
Practises sharing of personal data of customers (non-medical) with third-party websites
Minded does not accept payments via Medicare and Medicaid
Who Should Seek Help at Minded?
You can seek online psychiatric treatment at Minded if you satisfy the following conditions:
You are 18 years old or older. Patients aged 16 years old should involve their legal guardians in the process, and this can be done only on prior request via email
You are not looking for talk therapy
Your mental illness is not extremely severe. You should seek face-to-face support or get hospitalized if you are suicidal or in acute emotional distress
You want to treat mental disorders such as depression, stress, anxiety, insomnia, etc., with complete medication management and holistic psychiatric support/care
You live in the states where Minded is operating and fully active
How Does Minded Stack Up Against its Competitors?
Brightside and Cerebral are some of the competitors of Minded.
Cerebral has expanded to more states and has wider treatment options, including therapy. Therefore, the services of Cerebral are slightly more expensive than Minded.
However, the recent controversy of Cerebral highlighted concerns such as unethical practices, over prescription of stimulants, etc., to get quick results. So, Minded remains our preferred provider for psychiatric treatments compared to Cerebral.
Brightside is costlier than Minded charging $95 monthly for medication management and psychiatric support. The combined therapy plans plus medication is even more expensive, costing $349 per month.
However, the higher price tag of Brightside seems justified as it is available in all 50 states of the US, provides more flexibility in terms of treatment or therapy plans, and also covers a wider range of mental health conditions.
Minded could be a decent option if you are on a budget and do not need talk therapy.
Conclusion
Minded may not be the best mental health service on the market. With little turnaround time, the platform is a good choice for affordable online psychiatric treatment.
One of the biggest advantages of Minded is its specialized treatment approaches for women.
Also, the platform provides legitimate assistance with a professional diagnosis and supervised long-term medication management at a good price. So, it can replace your in-person sessions that usually get extended indefinitely, increasing the cost of treatment.
Minded may not be the right platform for you if your symptoms are too severe. And if you think you could be a potential danger to yourself or others around you, a more reliable option is to seek immediate help via crisis hotlines.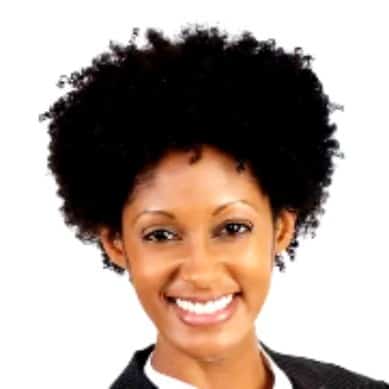 She is an experienced Clinical Psychologist and Mental Health Writer with a decade of expertise in psychology. Skilled in assessment, therapy, and patient care. Committed to helping individuals through clinical practice and mental health writing at Therapyjourney.co. Passionate about promoting mental well-being and awareness. Open to aligned opportunities.