Online-Therapy is a platform that provides online counseling services based primarily on the CBT or Cognitive Behavioral Therapy approach.
The company was founded in September 2009 by Carl Nordstrom who was in investment banking for over five years before switching to virtual mental therapy services.
The aim of Online-Therapy.com is to democratize access to CBT-based online mental therapy for individuals as well as couples.
The company was initially established under a different name, but it is now one of the most preferred mental therapy platforms, Thanks to its CBT-centric counseling with highly effective, thoroughly researched mental health care toolkits for better results.
Benifit Of Online-Therapy
Why we recommend Online-Therapy:
Online-Therapy.com's online therapy program starts at $40 USD per week with a 20% discount for the first month.

Online-Therapy.com offers comprehensive therapy services and supplementary resources for enhanced treatment outcomes.

Online-Therapy.com offers global counseling services for individuals and couples aged 18+. Conveniently schedule and access live sessions on any device.

The platform is HIPAA-compliant and secures all patient-therapist communications through 256-bit encryption.
Get started today and enjoy 20% off your first month. Discount code "FIRST MONTH" will be automatically applied.
Take Assessment
Benefits of Cognitive Behavioral Therapy (CBT)
Cognitive behavioral therapy, or CBT, is a form of psychotherapy founded in the 1960s by psychiatrist Aaron Beck. The CBT approach intends to alter a patient's way of thinking.
According to Beck, your preconceived notions and beliefs have a profound influence on your emotions and behavior. So, CBT helps the patient adopt a more constructive way of thinking in order to resolve real-life problems.
This helps to eventually modify the pattern of behavior through repeated exposure to a positive reinforcement system.
Therefore, Cognitive Behavioral Therapy is commonly used by counselors providing talk therapy or psychotherapy. Because they help the therapist investigate the thought processes of their patients that primarily trigger cravings and bad behavior.
If your therapist understands the exact source of your undesirable behavior using CBT, he or she can guide you through your cognitive processes at play, help you make necessary adjustments to them, and indirectly control your inappropriate behavior patterns.
CBT has proven to be effective in treating schizophrenia, depression, anxiety, and more. Moreover, the approach has a very relaxing effect on the patients and helps boost their self-confidence significantly.
Patients who have undergone CBT-based mental counseling have reported getting a better grip on their thoughts. This rational approach to changing the thought system as well as old beliefs has eventually improved therapy outcomes.
Here are the major advantages of using CBT-centric virtual therapy:
Induces proactiveness in changing behavior.
Keeping negative feelings at bay.
Helps with sticking to a goal-oriented approach to treatment.
Helps acquire effective coping skills for managing anxiety and stress.
Online-Therapy.com Review
Now that you have know about Online-Therapy, let's find out more about online-therapy in various parameters, such as functioning, price, affordability, and insurance coverage.
1. How Does it Work?
The first step to getting started is to fill out a short questionnaire and sign up for the services. This way, you will have complete access to the platform's 8-part online CBT therapy program.
You can either choose individual counseling or couples therapy for a wide range of issues, such as:
Bipolar disorder
Borderline personality disorder
ADHD
OCD
Anxiety, stress, and depression
PTSD
Anger management
Family and relationship issues
Health anxiety, social anxiety, and panic attacks
Sleep disorder
Self-esteem problems
Autism, Asperger's syndrome, Agoraphobia, and Alzheimer's
Life changes and career difficulties
Divorce, domestic violence, trauma, and marriage issues
Postnatal depression, chronic pain
Intimacy problems, infertility, and other sex issues
The above list is not exhaustive and the platform specializes in providing online mental therapy to many other phobias and pressing mental illnesses/phobias.
Online-Therapy.com provides a well-rounded way of getting therapy. So, it also provides supporting resources to improve treatment outcomes.
There are informative sections that include all the necessary tools required for your therapy. This course consists of videos, audio, and/or text guidance by Dr. Elizabeth Lombardo.
In addition to regular sessions with your therapist, routine worksheets for progress tracking, maintaining a daily journal for your goals, following an exercise plan, and access to yoga/meditation videos are part of your membership.
The basic plan provides one 45-minute live session each week, whereas the premium membership includes 2 such sessions that can be attended via video, audio, or text messages.
The worksheets and the unlimited messaging feature help you and your therapist stay in touch at all times.
2. Pricing/Affordability
Subscriptions to Online-Therapy.com's online therapy program start at $40 USD per week with a 20% discount for the first month.
The platform provides four different membership options to meet your therapy needs. So, the counseling services are pretty flexible and capable of adjusting to your demands at any time.
Here is what you can expect:
Basic Plan
This includes your regular therapy program and unlimited messaging at $40 USD per week. You get a total of 25 worksheets encapsulated in an 8-part CBT therapy and you can expect responses from your therapist 5 days a week from Monday to Friday. No express replies are included in this package.
Standard Plan
This is available for $64 USD per week without express replies from your therapist. However, the package does include one 45-minute live session over video, voice, or text, with your counselor every week. The remaining offerings are the same as the basic plan.
Premium Plan
This package of $88 USD per week includes the regular therapy program supported by express replies, unlimited messaging, and 2 live 45-minute consultations every week via video, voice, or text.
Couples Therapy
This plan specially caters to couples in distress and costs $88 USD per week. And provides unlimited messaging for couples as well as individual therapy. It also includes one 45-minute live couple session every week through video, voice, or text. The plan does not cover express replies from the therapist.
You can expect your therapist to respond to you within 24 hours. Also, in any case, if you do not wish to continue with the program, you are free to stop, cancel, or pause your subscription anytime.
3. Insurance Coverage
Unfortunately, you cannot use your insurance plans to cover therapy costs at Online-Therapy.com. But you do have the option of direct payment or submitting a claim for reimbursement.
It is, therefore, important to check with your insurance provider to check if it covers online mental therapy or counseling.
Additionally, the platform offers no financial aid either, but their plans are fairly affordable, with a provision to accept HSA/FSA cards. And the 20% discount on the services in the initial month can possibly give some respite.
One in-person counseling session often costs more than sessions at Online-Therapy.com, so this is quite budget-friendly, with significant savings on otherwise expensive mental therapy.
4. Accessibility
Counseling services at Online-Therapy.com are available to all patients and couples around the world aged 18 and above.
The platform offers an easy-to-use dashboard for utilizing therapy, so no special computer skills are required for taking counseling sessions. You are also allowed to access your previous worksheet chats with your therapist, which may not be possible in physical consultations.
The live sessions are incredibly simple to schedule via the dashboard. And you can access them on your desktop, laptop, or smartphone.
5. Privacy
Online-Therapy.com follows a fair and transparent privacy policy. All your sensitive information, including your personal details, is 100% protected. You can also download all your data from the platform's privacy settings.
Just like most of the online therapy providers out there, the platform is HIPAA-compliant, deletes user accounts after 2 years of being inactive, and secures all patient-therapist communications through 256-bit encryption.
6. Online-Therapy.com and its Competitors
BetterHelp's Regain Counseling offers similar counseling services that are more focused on couple's therapy. However, BetterHelp or Regain Counseling is reported to be more easily accessible than Online-Therapy.com.
Regain is slightly more affordable, but Online-Therapy.com fares better on the flexibility front as it provides multiple membership plans for you to choose from.
You will get a broader range of treatment approaches at Regain and BetterHelp. However, Online-Therapy.com's primary treatment approach is CBT-based, restricting your counseling options.
In comparison to another competitor called Brightside, Online-Therapy.com covers therapy for a wider array of mental illnesses and issues.
The next competitor, called Talkspace, may be one of the strongest contenders, as it offers both therapy and psychiatric treatment with medication management to adults as well as teenagers.
7. Pros and Cons of Online-Therapy.com
Pros
No location barriers as the services are available around the world.
The platform provides specialized therapy based on CBT.
The therapist can be easily changed using the user-friendly dashboard.
Discounted services in the first month make plans more affordable.
The platform offers comprehensive counseling not just through talk therapy but also through a holistic healing or therapy kit of different effective resources.
All counselors are specially trained to provide CBT-centric psychotherapy.
Flexible pricing and an easy-to-use platform with consultations for individuals and couples via video, voice, or text.
A certificate of completion is issued after the successful completion of therapy.
Cons
No financial aid and insurance coverage offered.
Counseling services are not available for minors.
There is no provision for a free trial.
No psychiatric treatment and medication management offered.
No group therapy is available.
The therapists only provide CBT-based talk therapy and are not responsible for the diagnosis of mental illnesses.
The platform does not issue ESA letters (Emotional support animal letters).
Conclusion
The services on this platform are not for you if you are below 18 or do not want to take the CBT route. Also, if you are looking for insurance coverage to fund your therapy costs or want psychiatric treatment, you should try elsewhere.
Online-Therapy.com is a great online mental therapy platform for individuals and couples considering investing in cost-effective, membership-based therapeutic help via cognitive behavioral therapy.
The platform definitely stands out as a one-of-a-kind therapy service and is more than impressive for its reasonable cost.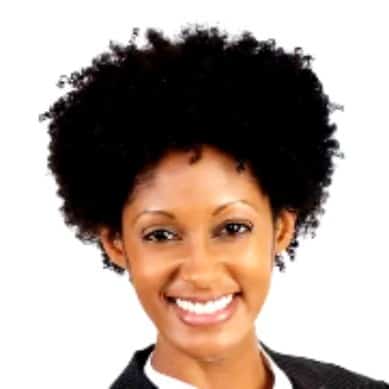 She is an experienced Clinical Psychologist and Mental Health Writer with a decade of expertise in psychology. Skilled in assessment, therapy, and patient care. Committed to helping individuals through clinical practice and mental health writing at Therapyjourney.co. Passionate about promoting mental well-being and awareness. Open to aligned opportunities.