According to the Geriatric Mental Health Foundation, 2008, almost one-fifth of adults from the LGBTQ community have experienced a wide range of mental health issues, depression being the top concern.
There are many suffering from generalized anxiety disorder and simultaneously struggle with constant insomnia.
HealthPartners says that anxiety and depression affect about 1 in 5 adults in the United States. And what is more concerning is that almost 90% of them feel intense anxiety on a weekly basis.
The Trevor Project Survey of 2022 states that around 45% of people from the LGBTQ+ community have contemplated committing suicide in the previous year.
Another distressing piece of statistics by the Trevor Project Survey mentions that nearly one-fifth of transgender and non-binary young adults have already attempted suicide. And the rate is even higher among LGBTQ people of color.
Mental Health Treatment Statistics
Around 60% of LGBTQ youth in need of serious mental healthcare last year could not receive it.
The United States Central Bureau reports that most LGBTQ respondents who participated in the Household Survey experienced the worst effects of both anxiety and depression.
A huge amount of prejudice and stigma is responsible for poorer mental health outcomes for the LGBTQ community. So, many of them do not feel confident enough to opt for mental health services, worsening their condition.
In some cases, people from the LGBTQ community are rejected by their own family and friends. So, they receive less social support compared to their straight counterparts.
Sadly, they are also more vulnerable to assault and violence. And the situation is even worse for the racial as well as ethnic minorities in the United States.
Moreover, the absence of anti-discrimination laws for LGBTQ people in the workplace at the federal level contributes to more havoc.
This is when platforms like Pride Counseling come to the rescue and shine.
So, if you belong to the LGBTQ community and are struggling to get help for bettering your mental health, this article will take you through all the important details of Pride Counseling.
About Pride Counseling
Established in 2017, Pride Counseling is a branch or subsidiary of BetterHelp specializing in mental healthcare services for the LGBTQ community.
It was founded on the idea that everyone from the less fortunate LGBTQ community should have easy access to mental therapy when they need it. The platform is designed to promote inclusion and accessibility by providing LGBTQ groups with online psychotherapy.
Pride Counseling makes it possible for people to receive the assistance they need without worrying about the stigma around it. They can do so without drawing attention to themselves and at a price they can afford from anywhere in the world.
Pride Counseling Review
Let's dive deep to find how Pride Counseling helps the LGBTQ community overcome their mental health problems, its features, and its benefits and shortcomings.
1. How Does it Work?
Before signing up for LGBTQ mental therapy at Pride Counseling, you will be asked to fill out a short questionnaire to help the team understand your background as well as your needs.
This also ensures you are matched with the right therapist who would have a good starting point to know you better.
You are neither required to reveal your actual name nor your gender identity for counseling purposes. So, the platform provides 100% protection of privacy and personal information, and you also have the right to stay anonymous throughout the treatment.
The initial assessment is quick and easy to take, after which you will be asked to sign up. This last step will help you open an account with Pride Counseling.
Assigning the Right Counselor
In order to help you better, the questionnaire focuses on concerns such as your sleeping habits, your daily routine, your religious/spiritual beliefs and so forth to get a good understanding of your current state of mind.
Your therapy goals, state of residence/country, personality, and the nature of your problems are given serious thought while choosing a therapist for you.
Once you complete the assessment and sign up with Pride Counseling, you are matched with your therapist based on your preferences given in the questionnaire in a few hours or a couple of days.
If you are looking for mental therapy based on Biblical thoughts, or if you are inclined towards any other religion, the platform will try its best to assign a therapist accordingly.
Switching Therapists
Pride Counseling will be able to successfully pair you with the right therapist 9 out of 10 times. But if you feel your first match is not a great fit for you, you have the option of requesting a new therapist.
All the counselors at Pride Counseling have the requisite training and knowledge to serve the LGBTQ community. However, every therapist will have his or her own way of going about the counseling sessions. The approach of therapy will differ from counselor to counselor.
You also have the choice to switch to therapists who belong to the LGBTQ community and can relate to you better.
Educational Qualifications of Therapists
Pride Counseling strictly works with licensed and accredited counselors who specialize in LGBTQ rights, social issues, family conflicts, and more.
They all hold advanced degrees in their respective fields (Master's or Doctoral) and are therefore certified to address LGBTQ concerns.
Pride Counseling's network of therapists is mandated to have at least 3 years of professional counseling experience, which also includes therapy of 1000 hours minimum.
The Consultation Process with your Therapist
Your subscription begins once you are paired with a therapist. And your counseling sessions can be conducted in one of the following four ways:
Communicating with your therapist via text
Having a real-time phone conversation
The option to live-chat with your therapist
The option to have sessions via video chat
The best part is that you are free to switch between methods of communication and schedules as you see fit. So, Pride Counseling offers a very flexible way to book appointments depending on what works best for you.
All real-time consultations with your counselor will require a bit of scheduling beforehand, whereas text messaging is asynchronous and can happen anytime, anywhere.
2. Pricing/Affordability
Therapy provided by Pride Counseling is inexpensive compared to its in-person counterparts.
The platform offers affordable counseling services for a range of budgets, given its flexibility in pricing depending on the location and other factors.
The weekly rates hover between $60 USD and $90 USD. These are paid every four weeks and might vary on the basis of individual requirements, local demand, therapist availability, state of residence/region/country, etc.
You would spend around $240 USD to $360 USD for LGBTQ therapy on a monthly basis, as opposed to a minimum of $150 USD to $250 USD on traditional in-person consultations. So, Pride Counseling most definitely will not break the bank.
The pricing model is, therefore, very similar to Pride Counseling's parent company, BetterHelp, also known as the surge pricing model. So, the cost of therapy might be higher in places with a steeper standard of living.
3. Insurance Coverage
Since mental therapy at Pride Counseling is quite pocket-friendly, the platform does not provide insurance coverage through Medicare, Medicaid, or any other health insurance billing.
Due to its affordable treatment plans, Pride Counseling provides therapy at rates that are far lower than the normal co-payment required by most insurance plans.
Also, involving an insurance provider comes along with its own set of hassles and extra paperwork. A proper diagnosis of your mental illness is typically required by insurance companies before they would cover therapy costs.
In some cases, the insurance providers may also ask your therapist to submit your medical records and treatment plans. And most of the time, you would end up paying a higher co-pay, which could be much more expensive than the actual treatment cost.
4. Accessibility
On the accessibility front, Pride Counseling's objective is to democratize mental therapy for the LGBTQ community. However, so much stigma around it is in itself a great initiative.
Also the platform also provides top-notch experience to differently-abled LGBTQ patients. And offer an experience that is compliant with W3C's latest WCAG guidelines.
Pride Counseling provides mental therapy to LGBTQ communities across all 50 states in the US. And also have therapists to cater to patients from different countries around the world with multiple language preferences.
Please note that all the therapists are from the US, so there could be scheduling conflicts due to different time zones.
The platform even has an app that is compatible with both Android and iOS devices.
Additionally, there is financial support/aid available for LGBTQ people falling into low-income groups. This further expands the accessibility of therapy at Pride Counseling.
5. Privacy
To ensure the security of your personal information, Pride Counseling has cutting-edge infrastructure and a transparent privacy policy.
You can attend all your consultations anonymously and even have the option to delete previous communications with your therapist with a click of a button.
Since Pride Counseling does not provide insurance coverage, sensitive patient records are kept private and 100% secure without the need to share them with insurance companies.
All your conversations with your counselor take place in a secure environment that remains fully private via the 256-bit encryption usually used in the banking industry.
Moreover, Pride Counseling's SSL protocol is up to date with current standards. In the highly improbable scenario that its databases are corrupted for some reason, they cannot be deciphered at all.
6. Pros and Cons of Pride Counseling
Pros
Special emphasis and online mental therapy services for the LGBTQ community
Services are available in all 50 states across the US and everywhere around the world
Simple membership-based pricing
Financial aid is available for low-income groups
The app is easy to use, and the interface is friendly to use for differently-abled users
The virtual communication rooms shared with your therapist are 100% secure
You can cancel your subscription anytime
You can easily switch your therapists
You can stay connected with your counselor at all times via unlimited messaging
Every therapist follows a different treatment approach so you are sure to get personalized counseling services
Cons
No insurance coverage provided
The therapists cannot help with diagnosis and medication management
Psychotherapy at Pride Counseling may not work for more serious mental illnesses such as schizophrenia
Pride Counseling does not cater to minors below 18 years of age
No HSA/FSA cards are accepted for payments
The platform is not recommended for emergencies
Some therapists may not provide letters for hormone therapy or gender-affirming HRT
How Does Pride Counseling Stack up Against its Competitors?
Open Path Collective, Talkspace, Gay Therapy Center, GTC, Amwell, etc., are some of the competitors of Pride Counseling.
Talkspace membership is more expensive than Pride Counseling due to a couple more additional offerings or features, including diagnosis and medication management.
However, Pride Counseling stands out more for its dedicated LGBTQ and minority-specific online therapy.
If you have budget constraints, Open Path Collective is also a good option for affordable care. The therapy costs $59 USD which is a one-time membership fee to get access to a decent network of certified counselors.
Amwell is another competitor that provides counseling services for LGBTQ people. However, its online sessions are as expensive as traditional therapy consultations. A 45-minute virtual conversation will cost you around $109 USD to $129 USD.
The Gay Therapy Center or GTC has a unique service, and that is, all counselors are themselves queers. GTC offers not only individual therapy but also couples treatment and in-person consultations.
However, given its additional offerings, the services are priced at $185 USD for a 50-minute consultation.
If you have racial preferences for therapists, you can opt for the National Queer and Trans Therapists of Color Network (NQTTCN).
According to most reviews on platforms such as Trust Pilot and Top10.com, Pride Counseling services have an average rating of 4.4 on 5. The flexibility offered by the platform makes it a top preference for many from the LGBTQ community.
Highly qualified therapists with convenience coming in a close second are the reasons why Pride Counseling is preferred over its competitors.
Conclusion
Pride Counseling is a platform that makes sincere efforts to alleviate the mental health concerns of the LGBTQ community. The platform has services to support psychotherapy and promote diversity as well as inclusion via affordable mental healthcare.
By doing so, Pride Counseling aims to contribute to protecting the rights of the people from the LGBTQ community.
Therefore, it could be a great option for those seeking mental health therapy from the comfort of their homes. However, if there is an emergency or someone else is at risk of being harmed, this platform might not be the best option.
A disproportionate number of people from the LGBTQ community face unique social and economic challenges.
So, if you are from the community and are struggling with stress, anxiety, trauma, addictions, depression, family/relationship conflicts, gender identity issues, and eating/sleeping disorders due to your special sexual orientation, you can enhance your way of life with Pride Counseling's services.
However, please keep in mind that there are a few limitations while resorting to help from Pride Counseling. The platform might not be very effective if:
You are under 18 years of age and have a legal guardian/caretaker responsible for your health and well-being
You are in an extreme situation of crisis
Your treatment was ordered by a judge or any other official body
Your region/state/country does not have a seamless internet connection, or you do not own a suitable internet-capable device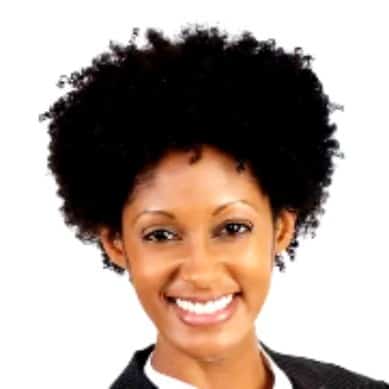 She is an experienced Clinical Psychologist and Mental Health Writer with a decade of expertise in psychology. Skilled in assessment, therapy, and patient care. Committed to helping individuals through clinical practice and mental health writing at Therapyjourney.co. Passionate about promoting mental well-being and awareness. Open to aligned opportunities.