Did you know that according to Mental Health America, 21% of people above eighteen years old are experiencing at least one mental illness?
That's nearly 50 million people! And 55% of those people did not receive any professional help or treatment.
Shocking, right? But this number is rising because of people like me and you.
Tell me, how many times have you thought about going to a therapist but brushed off the idea, thinking that the issue you are having will go away on its own?
Having troubled thoughts and emotions on a daily basis can affect your mental well-being to a great extent. And if it continues to happen, it can take a toll on your behavior as well.
So, how will you know it's time that you get out of your shell and get that long-pending professional help immediately? Are there any signs?
Keep reading, as I'm going to share everything about seeking professional help for mental health here.
9 Signs It's Time to Seek Professional Mental Help
Before I talk about the signs, let me tell you that not everyone goes through a similar mental health journey. And so, it is not always easy to understand when to look for professional help.
Also, please note that therapy is not just for people who are diagnosed with mental illness. In fact, it can be more beneficial to people who are experiencing stressful or new life changes.
These changes in your thoughts, behavior, and emotions can have a direct impact on your relationships, performance, and physical health.
This makes it all the more important for you to pay attention to your mental health and look for professional help before it's too late.
The following are some critical signs that say you need immediate help.
1. You are Experiencing Social Withdrawal
Are you keeping all your emotions to yourself and moving away from your family and friends?
This can affect your mental as well as physical health.
We are humans, after all. And in order to be happy, we need to communicate with people we love. We need to share our problems with them that are troubling us or keeping us up at night.
If you struggle to share your problems with your loved ones, it would be best to see a therapist and open up to them.
2. You Are Not Feeling Like Yourself
Are you feeling a little off or stressed out lately?
If so, the chances are that these feelings will carry over to the other parts of your life as well. It can make you feel less interested in doing things that you would normally enjoy.
Sometimes, when you have a major life event, such as moving to a different country or getting a new job, you may feel like you are having a lot. In that case, it's absolutely normal to take some time to adjust.
But even after a certain period of time, if you feel like you have a monotonous life and you can't remember the last time you were genuinely happy, it could mean that you have a serious mental health condition, my friend.
3. You Are Going Through Trauma
Are you suffering from any physical, psychological, or emotional trauma?
It can lead you to have long-term wounds that can take time to heal. You may experience Post-traumatic Stress Disorder, commonly known as PTSD.
This is a condition that occurs when some specific experiences trigger your memories and cause obsessive thoughts, anxiety, or fear that are related to the original, disturbing life event of your life.
For example, a simple flashing of lights can make you remember an accident scene and lead you to go through the same emotional distress tied to it all over again.
The symptoms can vary from person to person. But if you want to get rid of this trauma, it is always a good idea to get help from a professional.
4. You Are Developing Addictive Behaviors
Certain addictions can be life-threatening at times.
Are you gambling or drinking a lot lately? Have you developed an uncontrollable sexual desire? Are you abusing drugs?
These and certain other destructive activities can have a bad effect on your ability to function properly in the other parts of your life.
So, if you feel like you are developing a habit or addiction that is interfering with your day-to-day routine, know that it's high time you seek a therapist.
5. You Are Having Difficulties Coping
Have you become less efficient at performing your daily activities?
If you are struggling to do your normal activities, it could mean that you are finding it hard to stay motivated or concentrate on certain things.
A major reason behind this can be stress. And if you leave it unaddressed, you can develop a more serious condition. A certified professional can help you with proper coping strategies and make your life easier.
6. You Are Having Suicidal Thoughts
You don't feel the same every day. While some days can be happy, some sad, and some a bit stressful. And that is completely normal.
But what is not normal is to have suicidal thoughts when things don't go the way you want them to.
And that is the time you should see a counselor immediately.
7. You Can See Changes in Your Habits
Are you experiencing deep behavioral changes?
If you are not getting enough sleep or sleeping a lot, eating a lot or not eating at all, and having a very low sex drive or a very high sex drive, it may mean that you are having certain mental health issues.
In that case, the earlier you seek professional help, the better.
8. You Are Experiencing Extreme Mood Swings
Well, we all experience a certain level of mood swings at some time or the other.
But if you keep on shifting rapidly from sadness to happiness, anxiousness to easiness, and getting scared to feeling relieved, it could hint at a serious mental health issue such as bipolar disorder and untreated trauma.
9. You Are Frequently Falling III
Continuous stress, as well as emotional distress, can have a severe effect on your body. It can lead to many ailments, including frequent colds, chronic stomach issues, headaches, stiff joints, nausea, and general physical pain.
If you keep getting ill and your doctor can't find the root cause of your problem, you can see a mental health professional. Sometimes, mysterious physical ailments can have a connection to various mental health disorders and anxiety.
The Benefits of Seeking Professional Mental Help
Taking professional help at the right time is crucial to your overall well-being. And it comes with not only immediate but also long-term benefits.
What are they?
Come, let's find out!
You Will Become Good at Building Relationships
While poor mental health can lead you to have a lonely life away from your loved ones, good mental health with proper counseling can empower you to get in touch with your loved ones – all over again.
You become better at building healthier and happier relationships through honest and clear communication.
You Don't Struggle Alone Anymore
When you go through a deteriorating mental condition, you begin to isolate yourself and struggle alone.
But that is not the case when you see a therapist. A professional can help you build a supportive community with whom you can share your feelings without the fear of judgment. They can offer you appropriate advice and proper guidance.
Your Risk for Other Medical Issues Reduces
Poor mental health can lead to several other health issues, such as digestive issues, obesity, and sleep disorders.
But if you seek professional help, it can actually lessen the risk of developing other health issues.
You Become Better at Coping
When you see a therapist, they help you with different coping strategies and tools that help you to get out of your poor mental condition.
These strategies can be fruitful while you try to navigate challenging situations in the future.
Where To Seek Professional Help?
Are you willing to talk to a professional?
The following are the contact details of a few organizations that can help you get the right professional support for your mental health.
USA
| | |
| --- | --- |
| Mental Health Emergency Hotline: | 988 |
| Self-Harm Hotline: | 1-800-DONT CUT (1-800-366-8288) |
| National Suicide Prevention Lifeline: | 1-800-273-TALK (8255) |
India
| | |
| --- | --- |
| GOVT MH Rehabilitation HELPLINE 'KIRAN': | 18005990019 |
| VANDREVALA FOUNDATION: | 1860-266-2345 |
| Tele MANAS: | 18008914416/14416 |
Australia
| | |
| --- | --- |
| Lifeline: | 13 11 14 |
| SANE: | 1800 187 263 |
| ARAFMI Carer Helpline: | 1300 550 265 |
Canada
| | |
| --- | --- |
| Mental Health Crisis Line: | 1-833-456-4566 |
| Talk Suicide Canada: | 1-833-456-4566 |
France
| | |
| --- | --- |
| Suicide Ecoute: | 0033 145 39 4000 |
| Nightline France: | 0188321232 |
| SOS Help: | 01-46-21-46-46 |
United Kingdom (U.K)
| | |
| --- | --- |
| SANEline: | 0300 304 7000 |
| National Suicide Prevention Helpline UK: | 0800 689 5652 |
| CALM: | 0800 58 58 58 |
Spain
| | |
| --- | --- |
| Asociación Internacional Teléfono de la Esperanza (ASITES): | 717003717 |
| Samaritans in Spain: | 900525100 |
| Línea: | 024 |
New Zealand
| | |
| --- | --- |
| Lifeline: | 0800 543 354 |
| Youthline: | 0800 376 633 |
| Samaritans: | 0800 726 666 |
| Suicide Crisis Helpline: | 0508 828 865 |
Germany
| | |
| --- | --- |
| TelefonSeelsorge: | 0800 111 0 111/ 0800 111 0 222/ 116 123 |
| National Suicide Prevention Lifeline: | +1 800-273-8255/ 988 |
Russia
| | |
| --- | --- |
| YouAreNotAlone Women's Helpline: | 88001016479 |
| НеГорячаяЛиния (Hotline for Men): | 88007075465 |
Italy
| | |
| --- | --- |
| Telefono Amico Italia: | 0223272327 |
| Telefono Azzurro: | 19696 |
| Telefono Amico Cevita: | +39 02 99777 |
Colombia
| | |
| --- | --- |
| Columbia Health: | 212-854-2878 |
| Safe + Strong Helpline: | 800-923-4357 (800-923-HELP) |
| National Suicide Prevention Lifeline: | 1-888-628-9454 |
| YouthLine: | 1-877-968-8491 |
Final Thoughts
Taking care of your mental health is of utmost importance if you want to live a happy and healthy life.
Always remember that seeking professional help does not mean you are weak or broken. Rather, it means that you are taking that long-due step to become a healthier, happier, and better person.
So, are you ready to take that step towards your betterment?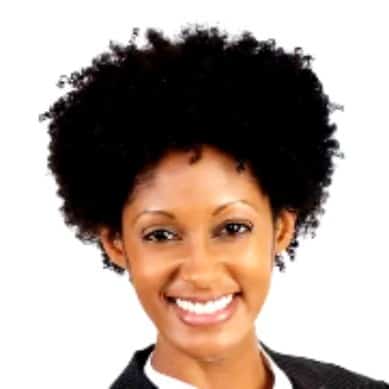 She is an experienced Clinical Psychologist and Mental Health Writer with a decade of expertise in psychology. Skilled in assessment, therapy, and patient care. Committed to helping individuals through clinical practice and mental health writing at Therapyjourney.co. Passionate about promoting mental well-being and awareness. Open to aligned opportunities.