We live in a world that is ripe with disharmony and distrust. As social animals, we are losing touch with what is most important to us, our social nature.
The lack of social interaction has adversely affected our mental well-being, afflicting a large section of the populace with different mental ailments.
In the following section of the article, we will discuss the possible reasons or factors that have contributed to these problems.
Multiple factors have contributed to this loss, such as long working hours, emotional unavailability in relationships, stressful schedules, and a world built on digital interactions rather than face-to-face conversations.
As much as the digital age has brought isolation for many people, it has also improved access to healthcare in general, including mental healthcare.
Emotional damage is hard to repair and almost irreversible, resulting in issues coping with the break-up phase.
But there are multiple virtual mental therapy platforms for couples to help address serious relationship issues and the problems arising out of it – two such platforms being Talkspace and Regain.
Both platforms effectively serve your needs in a manner you deem fit, but is there an edge one platform has over the other?
In the following sections of the article, we will discuss both platforms in more detail and understand their differences. So hold on tight as we embark on the journey.
What is Regain?
Regain is an online therapy platform catering to relationship counseling for couples. A licensed authorized therapist mediates between them and conducts psychotherapy.
What is Talkspace?
Talkspace provides low-cost, accessible virtual consultations, comprehensive mental therapy, and psychiatric treatments worldwide. The treatment is available to teens, adult individuals, and couples and is guided by licensed practitioners.
Regain vs. Talkpace: In-depth Comparison
I have explored how Regain stacks against the world's #1 therapy and psychiatric treatment provider, Talkspace.
When I tried their services out, I noted the following 7 pointers. These are some major points that I have analyzed to help you understand how to select the platform that would benefit you the most. Let's take a look at them one by one.
1. How Does it Work?
Regain
The enrollment process is the same as Talkspace. But Regain specifically targets couples therapy exclusively. So below are some of the things that were asked by the platform to understand the current situation concerning my relationship with my partner.
My relationship status to know whether I'm dating, living in, married, separated, etc.
My list of requirements for seeking couples therapy such as improving communication, sex and intimacy, overcoming adultery, preventing divorce, resolving conflicts, fair sharing of workload, questions over raising children so on and so forth
My financial situation
It asked me if I prefer a therapist from a specific location and a specific therapist, such as a male or female, a biblical therapy provider, or a counselor specializing in LGBTQ+ therapy, etc.
My primary expectations from a counselor. Specifically, whether I want my therapist to listen or you want the therapist to mediate in difficult situations, explore relationship dynamics, be more proactive, etc.
After completing my questionnaire,
I could immediately sign up and open an account with Regain. My partner and I created a joint account, after which we were given a secure chatroom to talk to our assigned therapist.
My counselor helped me overcome relationship hurdles and improve my bonding with my partner based on the conversations in this secure chatroom.
My partner and I could also have video and phone sessions with our therapist from separate locations. And we even attended a few of Regain's group therapy sessions which, admittedly, is a great feature.
Talkspace
The approach at Talkspace is quite generic as it is not an exclusive couples counseling platform.
The initial step was a questionnaire having about 8 to 9 questions. This assessment helps Talkpace professionals get basic insights into our state of mind for determining our counseling or psychiatry requirements.
After signing up, I was asked to pay upfront and provide insurance details before I was matched with my therapist. I received the match in less than 48 hours, a decent turnaround time.
What is great about this is that I was matched with multiple therapists and had the flexibility to pick the one based on their profiles.
I found the signup process quick and easy, so bonus points for that.
Additionally, I could take various other mental health assessment tests for free. So, to satiate my curiosity, I went for the OCD assessment. You can also attempt many other screening tests specially curated to assess Bipolar Disorder, Postpartum depression, anxiety, and more.
I could talk to the assigned therapist via private chat or video calls depending on my chosen membership plan.
2. Pricing/Affordability
Regain
My weekly treatment cost at Regain Counseling was around $60. You can expect to spend between $60 and $90 paid every four weeks.
Since Regain is a sub-company of BetterHelp, the platform follows a surge or dynamic pricing structure, so they are not as transparent about pricing as Talkspace.
How much you will spend on therapy depends on many factors, such as your state of residence, specific therapy needs or goals, and your counselor's availability.
Your subscription dues will be automatically deducted from your choice of payment method, whether it is a credit card or PayPal. Also, you can stop using therapy services at Regain Counseling anytime if you do not wish to continue. No questions would be asked.
The therapy plans were affordable and flexible, as I could pause the program anytime.
Talkspace
For effective guidance and troubleshooting relationship problems, my partner and I signed up for private counseling sessions at Talkspace. I could choose between therapy and psychiatric treatment or go for both.
My package included unlimited text messaging and live consultations costing around $396 monthly.
I had exhausted all my live sessions before the renewal date, so there was an easy option to purchase more of them for $65 each.
There are three therapy plans available on the platform:
Messaging therapy:
Starts at $69 per week
You have the liberty to message your therapist anytime
The therapist will respond to you daily during regular working hours five days a week
Video and Messaging therapy:
Starts at $99 per week
The plan includes live video calls and mental health support via text messages.
You can send messages to your therapist at any time
The real-time video consultations must be scheduled beforehand
Video and messaging sessions plus workshops:
Starts at $109 per week
This plan helps you access everything offered by Talkspace
You can schedule and conduct live video calls with your therapist
You send messages to your therapist anytime, anywhere
You can also attend insightful workshops weekly
You can save around 10% to 20% more for biannual or quarterly billing.
Psychiatry at Talkspace
Talkspace psychiatry charges you by the session. The platform charges $249 for the first consultation, which involves a thorough evaluation of your mental health issue. Later, each subsequent or follow-up appointments cost $125 per session.
You can set up additional follow-up appointments with your practitioner independently.
Another major difference between Talkspace and Regain services is that Talkspace services are also available for children aged 13 to 17 years. But parental consent is a must, and there are different legal guidelines for every state in the US.
3. Insurance Coverage And Financial Aid
Regain
My treatment plan at Regain was not covered by insurance since the platform only accepts payments via insurance.
The monthly therapy costs range of$240 to $360, which is way more affordable than in-person counseling even without insurance coverage.
However, Regain does provide Federal Student Aid for college or vocational course students. You must maintain a certain GPA to be eligible for this aid as a student. You can also contact your college to discuss your appeal options.
Talkspace
The best part about availing of Talkspace services is insurance coverage. It also accepts HSA and FSA cards to cover your treatment plans.
I was happy that the platform fully reimbursed my monthly plan, truly democratizing access to good quality mental healthcare.
I was asked to take a quick eligibility test to check my eligibility for online therapy funded via EAP or insurance. Premera, Cigna, Optum, Aetna, Gatorcare, and others are just some of the insurance plans accepted by Talkspace.
If you are covered, you can move on to the next step, filling out the assessment form for finding the right mental healthcare provider.
Talkspace also offers psychiatric services at discounted rates.
Discounted plans for new clients:
Plan 1 – Initial evaluation, including 1 follow-up session, costs $365. It's a single, non-recurring payment
Plan 2 – Initial evaluation, including 3 follow-up sessions, costs $565. It's a single, non-recurring payment
Plan 3 – Initial evaluation, including 6 follow-up sessions, costs $849. It's a single, non-recurring payment
4. Accessibility
Regain
The services of Regain are also available around the world, just like Talkspace. So, there is not much difference between the two in accessibility.
From the inclusivity perspective, Regain's platform is compatible with the most recent version of WCAG (Web Content Accessibility Guidelines) of W3C (World Wide Web Consortium). It ensures seamless access to online mental therapy for differently-abled couples as well.
Talkspace
Talkspace ranks #1 for its teletherapy and telepsychiatry services, and the platform is available in all 50 states of the US as well as countries worldwide.
However, all the counselors and psychiatric treatment staff are certified in the US and are American residents. So, my remote counseling occurred in the Pacific time zone as my therapist was from California.
5. Privacy
Regain
Regain's parent company BetterHelp was also in the news for sharing private patient information with social media giants such as Facebook and Snapchat. So, I am not 100% sure if maintaining privacy is taken seriously.
However, I was quite impressed with Regain when it comes to privacy. The platform seems more transparent and trustworthy. It mentions upfront during the signup process that your personal information could be used for or shared with third-party providers for business purposes.
I also got the option to unsend or delete messages sent to my therapist, which I thought was a lifesaver.
Talkspace
According to Talkspace's privacy policy, the platform is fully HIPAA compliant, guaranteeing patients the highest level of privacy. All conversations with your therapist and psychiatric practitioners are encrypted and safe.
I chose to be anonymous when I signed up for the services. Also, my app was password protected. And being the iOS version, it was compatible with face recognition and touch ID for extra security.
You, too, can do the same if privacy and security are your topmost concerns.
Despite its claims of privacy and confidentiality, Talkspace was unfortunately caught in a controversy in April 2020 for illegally accessing therapy transcripts and posting false reviews.
Reports accuse Talkspace of tricking one of its former patients into anonymously submitting therapy conversations, which were misused for business presentations.
These occurrences raise questions about how reliable the promises of privacy are. So, I suggest you stay anonymous and not reveal your identity unless necessary.
6. Available Treatments
Regain
Regain is limited to only talk therapy and is dedicated to couples. Therapists at Regain focus on a wide variety of issues, including but not limited to:
Depression
Anxiety and stress
LGBTQ issues
Self-esteem problems
Addiction and trauma
Eating, sleeping disorders, and more
Talkspace
Adults facing the following mental health issues are ideal candidates for therapy or psychiatric treatments at Talkspace.
Please note – Children aged 13 to 17 are also eligible for treatment with state guideline compliance and parental consent.
Depression
Anxiety and Stress
OCD
Bipolar disorder
Anger management
Trauma and grief
PTSD
Chronic illness
Mental illness support for LBGTQI+
Eating disorder
Substance abuse
Mood disorder
Childhood abuse
Family conflicts
Parenting advice and more
The above list is not exhaustive; the platform covers additional mental/emotional illnesses. You can find out more by contacting customer service or your dedicated provider, who's there to fulfill your treatment needs.
7. Pros And Cons
Pros
Affordable couples therapy and individual counseling are available, with the option to add your partner later
Your partner can join sessions from anywhere in the world
24×7 private messaging room to regularly discuss your relationship issues with the concerned therapist
Financial aid available for individuals
In-app journal and activities to foster effective progress tracking
You can easily switch therapists as per your needs
Complete privacy is offered, and your sensitive information is protected
Cons
No insurance coverage
Lack of multiple subscription plans
The cost of treatment/therapy will vary based on your location and other factors.
No free trial
There is little human interaction or support except for the conversations with your therapist.
8. Pros And Cons Talkspace
Pros
Transparent pricing with multiple affordable treatment options for almost every budget and mental issue
Low-cost, high-quality online therapy and psychiatric treatment with medication management available via licensed practitioners
Availability of a huge network of therapists, psychiatrists, and nurse practitioners
Mental healthcare assistance is available for both adults and teens. Parental consent or intervention in the case of teenage patients might be required in certain states.
Switching your providers is simple, quick, and costs you nothing
No need to physically commute to mental health clinics for treatments
Extensive insurance coverage is provided
The platform also accepts payments via EAP, HSA, and FSA accounts
Highly-inclusive mental healthcare services covering the LGBTQI+ community and veterans
Insightful research material and knowledge base are available on the website
All the interactions are kept 100% private
The platform offers complete data protection via HIPAA-compliance
The services are available worldwide with support for over 32 languages
You have access to both mental therapy and psychiatry services
The platform caters to individual, teens, and couples therapy – covering diverse groups with mental illnesses
The app is smooth and easy-to-use
You can get matched to your therapist in minutes and communicate with them in multiple ways – video calls, asynchronous text-based communication, or phone/audio calls.
Cons
The services on Talkspace are not insured by Medicare and Medicaid
Online mental therapy is unavailable for younger patients aged 12 years and below
Psychiatric evaluation, treatment, and medication management are only available for adults
The platform does not provide group and family counseling
The video sessions are not included in all the pricing plans, and chat therapy can be ineffective in some cases
Talkspace does not offer any financial aid
Talkspace plans involving video consultations are on the costlier side
Some clients have reported getting less personal, templatized generic responses from their providers
You are not matched to your therapists until you sign up and pay
Conclusion
So, these were the key differences between Regain and Talkspace. If you know some of them, your decision should be smooth sailing.
In conclusion, either platform is a good option in the affordable range if you are trying to enhance your mental well-being. However, if you need special guidance on improving your relationship or saving your marriage, Regain would be your go-to platform.
Compared to Talkspace, which covers a broad spectrum of mental health treatments, including medication management for multiple age groups, Regain primarily focuses on couples therapy.
So, your final decision will depend on your counseling or medical needs, available funds, and other preferences. Considering Talkspace's lower rating of 1.08 compared to Regain's 3.93 out of 5 on the Better Business Bureau website, the latter would be a better choice.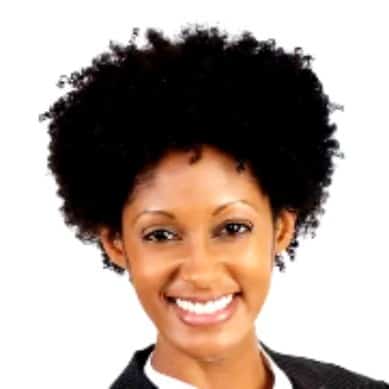 She is an experienced Clinical Psychologist and Mental Health Writer with a decade of expertise in psychology. Skilled in assessment, therapy, and patient care. Committed to helping individuals through clinical practice and mental health writing at Therapyjourney.co. Passionate about promoting mental well-being and awareness. Open to aligned opportunities.