Online therapy or psychiatry platforms are the most practical solutions for you if you shy away from seeking mental healthcare. These allow you to address pressing mental issues whenever and wherever, according to your convenience, without having to get to a physical clinic away from your home.
In this article, I have analyzed two notable telehealth platforms across a range of criteria so you do not have to in case you are planning to choose one of them.
Sondermind vs BetterHelp: Comprehensive Comparison
This section talks about the major differences between Sondermind and BetterHelp in detail.
1. How Does it Work?
Sondermind
There were three hassle-free steps in the enrollment process. I filled out a quick online form mentioning my mental healthcare requirements. I was also given the option to make a phone call which comes in handy if you do not want to take the online assessment.
My provider was chosen in about 24 hours based on the needs submitted in the form and my location. I could easily communicate or schedule video calls with my doctor whenever needed via my Sondermind account. It is an all-in-one portal that allows me to even claim benefits, achieve my mental health milestones and keep tabs on treatment progress as well as outcomes.
Initially, I opted for a face-to-face session with my doctor, and my subsequent appointments were video-based. So, the hybrid booking structure allows for more flexibility and is more accommodating.
The collaboration process is smooth and simple to follow. And in case of doubts before joining the program, I was able to discuss everything inside-out with the mental health coordinators free of charge.
BetterHelp
BetterHelp has a quick online mental health evaluation system which makes it a breeze to start mental therapy right away. However, I was a little disappointed with the way therapists are assigned.
Post signing up, I had access to a brief assessment that was designed to pair me with the most suitable counselor.
The treatment and availability of therapy are provided entirely at the discretion of the assigned therapist. I had to keep approaching multiple counselors via text messages to confirm their availability. The first two matches did not work out well for me, and finding the right expert became an uphill task.
Once I found the right counseling expert, I was quite happy with the treatment provided, and the personalized therapy approach via text messages, live chat, phone, and video calls made it possible to conveniently reach out for help anytime.
Moreover, I could access plenty of insightful mental health resources, such as online seminars, free of cost. And to maximize therapy outcomes, the platform provided progress trackers in the form of digital modules/worksheets.
2. Pricing/Affordability
Sondermind
I would not categorize Sondermind as an extremely budget-friendly platform as there is no membership-based pricing followed, and depending on my requirements/location details, the treatment specifics will change, and so will the overall cost.
I was also a little wary of sharing my credit card information prior to my initial consultation. The minimum cost is $80 USD which can go up to $200 per session of 60 minutes of personalized mental counseling/psychiatric treatment.
BetterHelp
BetterHelp is relatively less expensive than other mental health services, but it also uses a surge-pricing pricing structure. My mental therapy cost at BetterHelp was worth $75 USD weekly and around $300 USD monthly, which was quite economical compared to most in-person counseling services.
3. Insurance Coverage
Sondermind
Sondermind's services are relatively costly, so I was matched with a provider that accepted my insurance plan. Most insurance carriers such as Aetna, Cigna, Oscar, BlueCross BlueShield, Medicare, and more can be used to cover mental health care expenses on Sondermind.
HSA, EAP, and FSA accounts can also be used to cover costs. Sondermind even provides cheap self-pay prices without any membership requirements. I was easily able to save time, money, and effort by seeing a provider who was in my insurance network.
BetterHelp
Although BetterHelp is cheaper and does not accept insurance to cover therapy costs, the surge-pricing model can sometimes be counter-productive. So, I used my HSA card to fund my therapy and also obtain tax benefits at the same time. You can even process payments via FSA cards.
BetterHelp is great for low-income communities, students, and veterans, as they can easily get low-cost counseling via financial aid.
Apart from this, discounts or coupons offered on multiple third-party websites can be utilized to further reduce the overall cost of therapy at BetterHelp.
4. Privacy
Sondermind
Considering the privacy aspect, I think Sondermind has done a wonderful job. Here's why:
Positive reviews indicating satisfied and happy customers.
"A" rating given by the Better Business Bureau.
Full compliance with HIPAA guidelines, so all video consultations are 100% protected.
Ethical data sharing and clearly stated privacy policy.
No leakage or recording of medical information and sensitive patient details.
BetterHelp
BetterHelp allowed me to take therapy under a nickname so I could maintain 100% privacy throughout the entire course of treatment. But even though the platform claims to be fully secure and HIPAA-compliant, it was allegedly involved in posting fake reviews and selling sensitive customer information to third parties and social media companies for advertising purposes and personal gains.
5. Accessibility
Sondermind
Sondermind's therapy services are available in 16 states across the US:
Washington D.C
Arizona
Missouri
Nebraska
Maine
Ohio
Maryland
Indiana
Colorado
Massachusetts
Texas
Georgia
New Hampshire
Virginia
Kentucky
Vermont
Psychiatric assistance, however, is not offered in all 16 states and is only limited to the states of Ohio and Colorado at present.
BetterHelp
Even though BetterHelp only specializes in providing online mental therapy and no psychiatric treatment or medication management, it does great on the accessibility front. BetterHelp's services are widely available across the entire country, including 200 more countries worldwide.
6. Available Treatments
Sondermind
Sondermind has a more extensive set of services that is not just restricted to mental counseling. The platform can help address complex emotional states and behavioral problems too.
You can reach out to providers at Sondermind if you are struggling with the following mental concerns and need a holistic treatment approach in addition to psychotherapy or talk therapy:
ADHD
Dementia
LGBTQ+ issues
Bipolar Disorder
Eating disorder
Physical health problems caused due to mental health issues
Borderline Personality Disorder
Anger and Stress issues
Anxiety management
Autism
Dissociative disorder
Emergency support
General Assistance
Learning challenges
Family and relationship problems
Schizophrenia
OCD
Sleeping issues and PTSD
Intimacy-related or marriage problems
Phobias
Different types of depression and more
BetterHelp
Unlike Sondermind, BetterHelp's services are limited to talk therapy, so the nature of treatment available is less targeted or specific. There are separate platforms for couples and LGBTQ+ people.
BetterHelp can help with addressing the following issues through individual counseling or psychotherapy:
Anxiety
PTSD
Domestic violence/abuse
Grief, abuse issues
Trauma
Depression
Family issues
Bullying
Eating and sleeping problems, etc
7. Pros and Cons of Sondermind
Pros
High-quality mental therapy & psychiatry with medication management are offered with the option to book in-person visits (offline).
Quick pairing to a licensed therapist (takes 24 to 48 hours) with the option to request a match again if you are not satisfied.
SonderMind provides insurance coverage and accepts Employee Assistance Program (EAP).
Super-smooth app that is high on usability.
Sondermind is A-rated by the Better Business Bureau.
Stringent data protection via SSL encryption in servers.
Dedicated mental healthcare resources are available for free on the website.
100 percent HIPAA compliance is ensured with 24X7 emergency assistance.
Cons
Insurance and regular billing is full of issues causing scheduling errors.
Accessibility is restricted to only 17 countries.
Customers were not happy with buggy video calls.
Cancelation of appointments can incur a steep fee.
The platform is not as transparent about therapist qualifications as it should be.
The services are on the expensive side without insurance coverage.
8. Pros and Cons of BetterHelp
Pros
User-friendly app with hassle-free navigation.
Economical subscription for mental therapy ($65 weekly).
Individual counseling is offered to all adults, including LGBTQ patients and teenagers.
Flexible pricing model and easy cancellation anytime.
The platform has more than 30,000 certified, licensed mental health counseling experts.
The services are accessible in all countries around the world.
Switching therapists is a straightforward process.
Cons
No insurance coverage is provided.
Your membership plan costs can vary based on numerous factors as the platform follows surge pricing.
Therapists will not respond immediately to you if their calendar is blocked.
BetterHelp does not diagnose, prescribe medication and help with psychiatric treatments.
Pairing with a counselor is purely based on your needs, so you do not have the option to pick and choose therapists directly.
The assigned therapist has every right to turn down your request even if you are matched with them.
Discretion lies with the counselor, so every therapist will have their own approaches to psychotherapy, including the medium of communication, so your interaction choices are a bit limited in this aspect.
Conclusion
When it comes to online mental therapy or counseling, no one does it better than BetterHelp because of how easily accessible and inexpensive it is. However, privacy is my only concern with BetterHelp.
So, I would prefer utilizing Sondermind for both therapy and psychiatry, just because it really does respect patient privacy. The remaining services, except psychiatric assistance and pricing, pretty much stay the same for both platforms.
However, I am curious about which mental healthcare platform you would choose now that we have discussed all the important parameters that must be factored in to make the right choice.
BetterHelp Online Therapy
Why we recommend BetterHelp:
Prices range from $60 to $90, offering cost-effective mental health support.

Users are matched within 48 hours for swift access to professional help.

Connect with therapists via phone, video, or messaging at your convenience.

Access licensed and experienced psychologists, marriage and family therapists, clinical social workers, and licensed professional counselors.
Get started today and enjoy 15% off your first month. Discount code "therapyjourney" will be automatically applied.
Take Assessment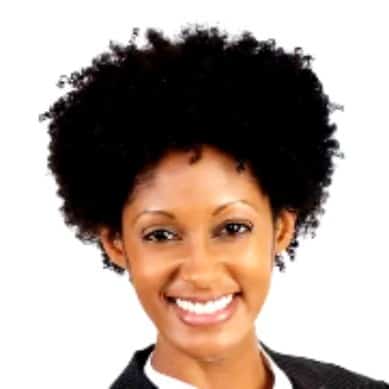 She is an experienced Clinical Psychologist and Mental Health Writer with a decade of expertise in psychology. Skilled in assessment, therapy, and patient care. Committed to helping individuals through clinical practice and mental health writing at Therapyjourney.co. Passionate about promoting mental well-being and awareness. Open to aligned opportunities.