As we move forward, mental health is becoming an extremely important topic of concern. The lifestyle choices we make and the social settings that we live in often put us in situations that hamper our mental health.
The fast-paced and highly competitive professional environment in this digital era makes us immensely susceptible to mental health issues. It is not only a great concern for the employees but also for the employer or those in charge of the staff.
This is why most employers nowadays take the concept of employees' mental health and well-being very seriously. Let's face it: it's not just the issue of an individual's sanity, but it also affects the overall efficiency and productivity of the organization.
For this very reason, they are more likely to take assistance from platforms that provide support in this matter.
On that note, Spring Health and Lyra are the two popular platforms that provide employer-sponsored mental and emotional care benefits to employees. And in case you are in a dilemma about which to pick from the two, this comprehensive guide will help you out.
About Spring Health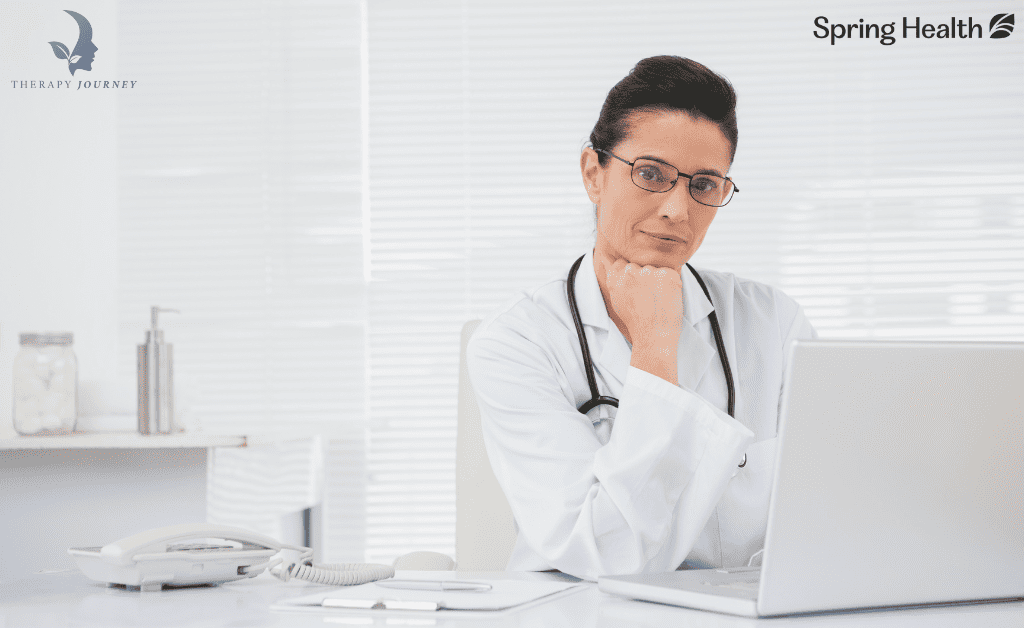 In 2016, Spring Health was established in New York with the goal of enabling employers to offer effective mental health assistance to their workforce. After partnering with WPO, Spring Health has successfully expanded its business to over 200 countries and helped thousands of employers.
The platform has its very own scientific advisory board that consists of globally renowned psychiatrists. The company has received many awards and recognitions, with the latest one being getting listed amongst the 100 best companies for working parents in 2023.
They are constantly working towards making an effort and initiating a change. One of their latest wellness launched programs is comprehensive eating disorder support after witnessing approximately 9% of Americans suffer from eating disorders.
As a part of their service, they offer personalized mental wellness benefits by combining clinically proven technology and high-touch care navigation.
They have a diverse network base where 80% of Care Navigators identify as Black, Indigenous, or People of Color (BIPOC), and 37% specialize in LGBTQ+ issues. Their global network also represents 15 unique racial groups and their caregivers speak 13 languages fluently.
About Lyra Health
Lyra Health is a digital mental health platform that provides mental health benefits for employees and their dependents (spouses or children). It was founded in 2015 by David Eversman, the former CFO of Meta (then Facebook).
While working in Meta (2014), he noticed the lack of mental health support for employees and decided to launch a platform that not only supports employee mental well-being but also does something substantial for their close family members.
Like Spring Health, Lyra aims to redefine workforce mental health through personalized support. The platform uses software to connect members with a network of therapists and coaches.
Lyra uses a blended care model, which offers a range of care options, including personal sessions, live video consultations, live messaging support, and self-led resources. In 2020, Lyra Health received the award of the "Best Product" by Forbes Healthcare.
It proved its excellence during the peak COVID times by providing support to the large employer market that was worried about their employee well-being in remote work settings.
Services Provided By Spring Health
Spring Health aims to be a one-stop solution for employee mental well-being. From digital exercises to EAP services to coaching, therapy, or medication, they have it all. Their top offerings are behavioral health access and treatment, employee assistance programs, and addiction treatment.
But the overall services provided by Spring Health include:
Confidential in-person and virtual therapy
On-the-go mental wellness exercises with Moments
A personalized care plan specific to you
Dedicated, ongoing support from licensed Care Navigators
In-network medication management providers, when appropriate
30-minute coaching sessions with a Life Coach
They also provide 100% confidentiality so that none of your information is shared with your employer or anyone from the organization who could ill-use it. Their service is quick, and on average, you can expect to get your first appointment within 1.1 days.
They use a proprietary assessment and machine-learning technology to understand all of the conditions a person may be experiencing and use those results to match them to a care plan personalized to their needs.
Services Provided By Lyra
So far, Lyra has provided mental health benefits to over 2.2 million global employee and dependents, and their services include:
Therapy: Lyra offers therapy, coaching, medication management, and mental wellness tools.
Lyra Essentials: Lyra provides a library of research-based self-care resources, including skill-building videos, meditations, and activities.
Care services: Lyra offers unlimited mental health coaching sessions for individuals and access to work-life services. Work-life services include legal, financial, and dependent care services.
Lyra coaching: Lyra offers short-term support from certified coaches. Coaches specialize in mental health coaching designed by Lyra clinicians.
Lyra uses intelligent matching technology and concierge navigation support to connect members to a network of therapists and service providers. The platform regularly conducts and analyzes anonymized data to understand how to offer a better customer experience, provide more advanced solutions, and ultimately improve the condition of the user.
However, this platform differs from Spring Health in one aspect. You can choose whether you want to meet your mental health coach in person or over video, live messaging, or telephone.
Prices At Spring Health
Spring Health's pricing model is not publicly disclosed. However, it is known that the first 10 sessions of each calendar year are free for employees. After that, the employer has to pay a monthly or annual plan, which can cost anywhere between $100 to $150 per employee.
In case the employer refuses to pay for the services but the employee wishes to continue therapy, they can pay out of their pocket or see if their insurance company covers the costs.
Prices At Lyra
Similar to Spring Health, employees and their dependents get 12 free sessions every calendar year.
But when the 12 free sessions end, the employees need to enroll in the UHC plan, and the VMware members will take care of the copays/ coinsurance of your future sessions.
So, it is basically free as long as you are eligible to receive benefits from VMware. Please note that this is only for the therapy and mental health coaching services.
If you want to avail the work-life services, you get the first consultation for free and the next one at a discounted price if you choose to continue with the services.
What Prices are not Covered, Then?
Here is the list of services that will not be covered under the 12 sessions or extended sessions.
These are:
Inpatient or residential treatment,
Hospitalization (including partial),
Intensive outpatient treatment,
Emergent care,
Long-term care or counseling,
Prescription medication,
Autism spectrum disorder treatment,
Services for remedial education,
Executive coaching and
Non-evidence-based behavioral health care.
Spring Health's Ideal Client Base
Spring Health is a workplace mental health support platform; therefore, any organization looking for an EAP that provides holistic, clinically validated mental healthcare is its ideal client.
Please note that it only provides support to the employee and not to their dependents.
Who is not the ideal client for Spring Health?
This could be any individual whose employer hasn't signed them up. This means you cannot use it unless your employer has registered you and paid for your Spring Health services.
How Does it Work?
Once the employer signs up an employee for Spring Health's EAP, the employee needs to log into Spring Health's website through their work email and phone number.
The employees can also log in through Spring Health's mobile app and start their clinically validated self-assessment.
Based on the results, the employee is then suggested a mental healthcare plan and medication, if required.
Lyra's Ideal Client Base
Lyra is a VMware-sponsored benefit that provides employees and their dependents with mental and emotional health care. So all regular US VMware employees and their spouses and dependents (up to the age of 26) can avail of Lyra's services.
How Does it Work?
The individual (employee or their dependent) needs to sign themselves up for Lyra as long as they are eligible for Lyra benefits.
Eligible individuals include those who are over the age of 15 and can independently search for and schedule care with a Lyra provider without parental permission.
Which One Is Better: Spring Health Or Lyra?
From an employee point of view, Lyra Health is more convenient than Spring Health. The biggest reason is that employees don't have to depend directly on the employer to sign them up and pay for their services.
Most importantly, you get 10 free mental health sessions in Spring Health, while you get two more in Lyra every calendar year. On top of that, if you feel that you require more help, you can ask for extensions, which will be taken care of by VMware members.
So technically, an employee or their dependent can avail of free mental health services as long as they are eligible for VMware benefits.
Along with that, while Spring Health only takes care of the employee's mental health and well-being, Lyra focuses on the employee's dependents as well, which makes it more useful. Also, the services provided by Lyra are more diverse than Spring Health.
Therefore, it can be concluded that from an employee point of view, Lyra Health is more beneficial in terms of ease of access and affordability.
FAQ's
Is Lyra online only?
No. Lyra allows you to choose between in-person, video conferencing, and text messaging. So you can choose any option based on your preference and lifestyle. But remember, even if you choose video conferencing, you may not be able to use it if you travel outside the US. 
Does Lyra have EMDR therapy?
Yes. Along with eye movement desensitization and reprocessing (EMDR), Lyra also has Cognitive Behavioral Therapy (CBT) and Dialectical Behavioral Therapy (DBT).
Who is the founder of Spring Health?
April Koh is the founder and CEO of Spring Health. 
Conclusion
It's true that both mental health assistance platforms discussed here offer a myriad of services for employees. Eventually, Lyra Health trumps Spring Health because of its diverse range of services, affordability, and extensive access for employee dependents.
We hope this holistic guide will also help you make a robust decision for your mental health journey and improve your workplace productivity.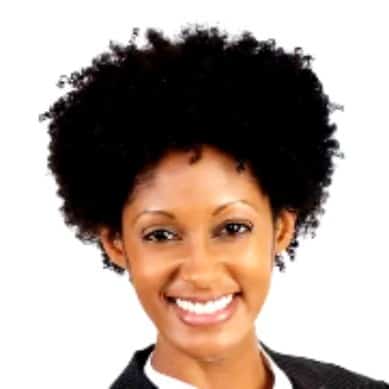 She is an experienced Clinical Psychologist and Mental Health Writer with a decade of expertise in psychology. Skilled in assessment, therapy, and patient care. Committed to helping individuals through clinical practice and mental health writing at Therapyjourney.co. Passionate about promoting mental well-being and awareness. Open to aligned opportunities.