With improved accessibility and the major tech revolution, an increasing number of people are turning to online mental healthcare services.
According to a national public opinion poll conducted by the American Psychiatric Association (APA), the growth of telemedicine and online mental healthcare is well-received by most US adults.
More than a third of the population in the United States prefers telehealth services. And more than 50% of the respondents say they would proactively use online platforms and telemedicine for mental health treatments.
The great majority of people who utilized online mental healthcare services have done so since the pandemic started. That is roughly about 82% of the US population.
Four in ten persons surveyed intend to continue utilizing telemedicine in the long run. 34% of respondents feel positive about using telehealth services rather than going to a physical clinic.
Also, a good news for the virtual mental healthcare industry is that around 55% of people falling in the age category of 18 to 44 years said that they would choose telehealth services over in-person consultations.
With an increased emphasis on the confidentiality of patients, a vast majority of Americans have also confessed to having built more trust. And they would now be more open to using crisis hotlines for mental health support or emergencies.
In this article, we will be reviewing one of the most talked about online mental healthcare platforms – Talkspace.
TalkSpace Online-Therapy
Why we recommend Online-Therapy:
No location barriers as the services are available around the world.

Flexible pricing and an easy-to-use platform with consultations for individuals and couples via video, voice, or text.

The platform provides specialized therapy based on CBT. All counselors are specially trained to provide CBT-centric psychotherapy.

Discounted services in the first month make plans more affordable.
Get started today and enjoy $80 off your first month. Discount code "SPACE80" will be automatically applied.
Take Assessment
About Talkspace
Talkspace was established in 2012 by Roni and Oren Frank to democratize access to mental health treatment. The platform was built to provide low-cost, easily accessible virtual consultations and comprehensive treatments worldwide, guided by licensed practitioners.
The company is now a global enterprise providing affordable therapy and psychiatric treatments anytime, anywhere via video calls, voice calls, and unlimited text messages through their Android and iOS apps.
Talkspace Review

Let's take a look at the finer details, such as the features, pricing, pros, cons, and more, to know if this is the right choice for you.
1. How Does it Work?
Talkspace specializes primarily in individual therapy, teen therapy, therapy for couples, and psychiatric treatments supported by medication management. The couples therapy offering was introduced on the platform a few years ago, in 2015.
The process to sign up for Talkspace services is similar to most competitor mental therapy platforms out there.
To get started, you will be asked to complete a health test or a questionnaire comprising of about 8 to 9 questions. These questions intend to know you a bit and understand your mental state of mind better.
Now, here's what is different about Talkspace as compared to the other platforms. It requests you to pay first before matching you to a therapist or psychiatric practitioner.
So, once you enter your insurance details and process your payment, you will be automatically matched with a therapist based on your needs in about 48 hours.
The process of finding a counselor or a psychiatric provider is pretty quick and easy.
Moreover, the platform allows you to take multiple mental health assessment tests for free to know exactly what you are suffering. There are screening tests for anxiety, insomnia, postpartum depression, panic disorder, PTSD, OCD, depression, and more.
The therapist-matching process remains the same for all the offerings. Therefore, depending on your plan, the platform puts you in touch with the right licensed therapist or provider via private chat or real-time video sessions.
Changing Providers
You can easily review the qualifications of your therapist before connecting. And if you want to switch your provider for any particular reason, you can quickly do so from your portal or your mobile app.
Here are the steps needed:
On the Web:
Log into your account after visiting www.talkspace.com and click on your. name/nickname in the top-left corner (this is the name you set for yourself while signing up).
Click on the "Change provider" option from the dropdown menu.
Choose the plan for which you need a new provider.
Select your preferences by answering a set of questions.
You will get a list of providers matching your needs.
You can go through their bios to finalize your provider selection.
If you still are not satisfied with the options listed, you can click on "Get matched again."
Choose your options for sharing your chat history and then click on "Confirm."
There is no way to go back and modify your sharing preferences once they are confirmed.
Click Continue with the desired provider to verify the pair or compatibility.

On the App:
Sign into your app and click on the gear icon at the top-right corner.
To access the settings menu from the chat room, just leave the room by clicking on the green arrow in the upper left corner and then clicking on the gear icon.
The option to switch providers is now available in the Settings menu (or you can also click on View payment and plan to access the same option).
Choose the plan for which you need a new provider.
Select your preferences by answering a set of questions.
You will get a list of providers matching your needs.
You can go through their bios to finalize your provider selection.
If you still are not satisfied with the options listed, you can click on "Get matched again."
Choose your options for sharing your chat history and then click on "Confirm."
There is no way to go back and modify your sharing preferences once they are confirmed.
Click Continue with the desired provider to verify the pair or compatibility.
Once you find the right provider for yourself, it is time to consult them for your mental health problems. Based on what package you pay for, Talkspace offers async messaging or video consultations, or both.
Chat Consultations – In messaging sessions, you will not be able to chat with your provider in real-time. But your dedicated therapy room is available round the clock if you want to talk about whatever is on your mind.
You can easily connect with your provider via a text message, voice message, or video from the comfort of your home or office. You should be able to hear back from your therapist or psychiatric provider in about a day, five days a week, during regular business hours.
Live Consultations – The live sessions are, however, planned out in advance. They take place in real-time through voice, video, or chat with your service provider. Also, it is important to note that due to legal guidelines, all psychiatry consultations on Talkspace must be done through live video calls.
The provider takes 24 hours to confirm a scheduled live appointment. While booking a session, you have the freedom to book the most convenient time slot, the mode of live communication such as video, audio, or chat, and even the duration of your session.
If you do not find a time slot that works for you, you are free to discuss your availability with your provider and reschedule the session accordingly.
Delayed cancellations or no-shows are not appreciated. So, you may lose your session credit and would have to pay for the entire session despite not attending it.
2. Pricing/Affordability
The Talk therapy plan, also known as the psychotherapy plan at Talkspace, helps you with a licensed counselor service. The therapist will provide you with a detailed, actionable strategy based on your needs to help you improve emotionally and feel better.
These counselors are not psychiatrists or doctors. So, they are not authorized to hand out prescriptions and help you with any kind of mental illness diagnosis. However, on Talkspace, you get to choose between therapy and psychiatry or the chance to join both if required.
There are three therapy plans available on the platform:
Messaging Therapy:
Starts at $69 USD per week
You have the liberty to message your therapist anytime
The therapist will respond to you daily during regular working hours five days a week
Video and Messaging Therapy:
Starts at $99 USD per week
The plan includes live video calls and mental health support via text messages.
You can send messages to your therapist at any time
The real-time video consultations must be scheduled beforehand
Video and Messaging Sessions Plus Workshops:
Starts at $109 USD per week
This plan helps you access everything offered by Talkspace
You can schedule and conduct live video calls with your therapist
You send messages to your therapist anytime, anywhere
You can also attend insightful workshops on a weekly basis
You can choose to save around 10% to 20% more money if you opt for biannual or quarterly billing.
Therapy for Teenagers Aged 13 to 17 Years
The process of getting counseling and connecting with providers remains unchanged for teenagers. But parental consent before the consultation is absolutely crucial. There are legal guidelines around therapy for minors that differ from state to state.
A practitioner in a particular state may or may not be authorized to divulge treatment-related information about minors to their parents or legal guardians without the child's permission.
However, most states in the US demand the approval of parents before the minor's participation in therapy. So, it is advisable to look up the laws in your home state in this regard. You can also get in touch with the Talkspace support team for more information.
Psychiatry Services at Talkspace
Talkspace has a network of certified psychiatrists and nurse practitioners to help you with mental health treatment and medication management. They are authorized to prescribe medication to you based on the severity of your mental health condition.
Talkspace psychiatry charges you by the session. The platform charges $249 USD for the first consultation which involves a thorough evaluation of your mental health issue. Later, each subsequent or follow-up appointments cost $125 USD per session.
You can set up additional follow-up appointments with your practitioner independently.
Here are the plans offered by Talkspace Psychiatry, and they are strictly available for adults aged 18 years and above.
Discounted Plans for New Clients:
Plan 1 – Initial evaluation, including 1 follow-up session, costs $365 USD. This is a single, non-recurring payment.
Plan 2 – Initial evaluation, including 3 follow-up sessions, costs $565 USD. This is a single, non-recurring payment.
Plan 3 – Initial evaluation, including 6 follow-up sessions, costs $849 USD. This is a single, non-recurring payment.
For Existing Clients Who Have Already Completed their Initial Session
Plan 1 – 3 follow-up sessions cost $338 USD. This is a single, non-recurring payment.
Plan 2 – 6 follow-up sessions cost $638 USD. This is a single, non-recurring payment.
Plan 3 – 9 follow-up sessions cost $900 USD. This is a single, non-recurring payment.
After signing up and paying for the first consultation, a suitable psychiatrist will be assigned to you, and you can schedule an appointment straight away. Sessions can be set up as soon as 2 days post-signup and as far in advance as 3 months.
What Kind of Medication Will be Prescribed by Talkspace Psychiatrists?
Except for illegal or restricted narcotics, any other medications can be prescribed. You can refer to the list of controlled substances here.
Talkspace Couples Therapy
For effective guidance to improve your relationship with your partner, you and your partner can opt for private counseling on the platform. This plan includes both unlimited text messaging and live consultations for $396 USD per month.
If you exhaust all your live sessions before your next renewal date, you can buy extra consultations for $65 USD each.
One of the partners can purchase the couples therapy subscription. And the couple can attend live sessions in a shared private therapy room from different individual devices as well as locations.
The best part is the therapist assigned would only need to be a licensed professional in the state of residence of the primary account holder (or the partner who signed up for the service). However, whether or not to provide counseling support to couples living in different states is the decision of the therapist.
3. Insurance Coverage
Talkspace accepts insurance that can offer 100% reimbursement of monthly plan prices. So, the platform has made mental health counseling and treatments more accessible and cheaper than ever.
Talkspace has collaborated with a variety of health plans across the US for affordable mental healthcare.
Even without any insurance coverage, the platform offers less expensive services compared to the average co-pay for in-person counseling.
Talkspace also accepts payments via HSA or FSA cards, so the cost of treatment does not come in the way of the high-quality mental healthcare that every individual deserves. You can also utilize your EAP (Employee Assistance Program) to reduce your therapy costs.
In order to check your eligibility for online therapy funded via EAP or insurance, you should take a quick eligibility test. Premera, Cigna, Optum, Aetna, Gatorcare, and many others are just some of the insurance plans accepted by Talkspace.
If you are covered, you can move on to the next step, filling out the assessment form to find the right mental healthcare provider. Once you are matched to a professional practitioner, you can get started with therapy right away.
4. Accessibility
Talkspace services are available across all states in the US. But you can also opt for online therapy or psychiatric assistance on the platform from outside the US. This makes the platform super flexible and accessible worldwide.
However, Talkspace mental healthcare providers live in the US and are licensed by the US authorities. So, you should be mindful of the difference in the time zones if you live in a different country. It is already being used by more than 1 million people globally.
Can a Lack of Proficiency in English Affect Your Therapy?
Also, the platform has a provider network that supports around 32 global languages, with English being the primary language of communication. The availability of therapists fluent in a foreign language will differ from state to state.
All the providers are based out of the US. But Talkspace will make every effort to consider your country's regulations and state guidelines while pairing you with the therapist. So, language could hardly be a barrier in opting for Talkspace services.
Provisions for Differently-Abled Patients
A diverse group of accessibility specialists, and people who rely on assistive technology, audit the platform on a regular basis.
This ensures that the services are effortlessly accessible to all. Moreover, Talkspace provides an assistive CX technology application for end-users with disabilities such as typing difficulties, reading disabilities, and limited mobility or gesturing.
The application is free and has the following features:
Voice recognition
Alternative input methods instead of mouse and keyboard
Speech enablement
Hands-free navigation and more.
Talkspace has even expanded its therapy assistance to veterans and the LGBTQI+ community. The platform, therefore, scores a solid 10 on 10 on the accessibility front.
According to NIH (National Library of Medicine), PTSD and depression are the most widely discussed mental health issues among US veterans. It has been estimated that approximately 14% to 16% of US troops in Iraq and Afghanistan suffer from severe depression or PTSD.
Also, with reference to a report by Mental Health America, 4.5% of the total US population accounted for the LGBTQI+ community. And more than 39% of people, which is about 5.8 million people reported struggling with mental illnesses of sorts.
So, Talkspace introducing dedicated online therapy for veterans and the LGBTQI+ community is definitely a step in the right direction.
5. Privacy
Customer privacy is of utmost importance at Talkspace, according to its privacy policy. The platform uses competent, banking-grade encryption technology and is 100% HIPAA-compliant.
There is complete anonymity and confidentiality in all sessions with your therapist. For enhanced security, Talkspace provides strict password-protected app usage. In addition, the platform's iOS app supports security through Touch ID and Face ID.
But Talkspace also has its fair share of controversies. One of them concerning patient privacy was highlighted by the New York Times.
Talkspace Controversy
The New York Times posted in April 2020 that Talkspace workers had illegally accessed therapy session transcripts. Also, the company mandated their employees to use burner phones to create and publish phony positive reviews of the app.
Additionally, the article also outlined how Ricardo Lori, an employee whose identity was exposed after taking Talkspace services. Ricardo states that he was tricked into anonymously submitting his therapy conversation logs for a corporate presentation.
This raises a lot of unanswered questions about the privacy policy of the platform and how it maintains client confidentiality.
6. Pros and Cons of Talkspace
Pros
Transparent pricing with multiple affordable treatment options for
almost every budget and mental issue
Low-cost, high-quality online therapy and psychiatric treatment with medication management available via licensed practitioners
Availability of a huge network of therapists, psychiatrists, and
nurse practitioners
Mental healthcare assistance is available for both adults and teens. Parental consent or intervention in the case of teenage patients might be required in certain states.
Switching your providers is simple, quick, and costs you nothing
No need to physically commute to mental health clinics for treatments
Extensive insurance coverage is provided
The platform also accepts payments via EAP, HSA, and FSA accounts
Highly-inclusive mental healthcare services covering the LGBTQI+ community and veterans
Insightful research material and knowledge base are available on the website
All the interactions are kept 100% private
The platform offers complete data protection via HIPAA-compliance
The services are available worldwide with support for over 32 languages
You have access to both mental therapy and psychiatry services
The platform caters to individual, teens, and couples therapy – covering diverse groups with mental illnesses
The app is smooth and easy-to-use
You can get matched to your therapist in minutes and communicate
with them in multiple ways – video calls, asynchronous text-based communication, or phone/audio calls.
Cons
The services on Talkspace are not insured by Medicare and Medicaid
Online mental therapy is unavailable for younger patients aged 12 years and below
Psychiatric evaluation, treatment, and medication management are only available for adults
The platform does not provide group and family counseling
The video sessions are not included in all the pricing plans, and
chat therapy can be ineffective in some cases
Talkspace does not offer any financial aid
Talkspace plans involving video consultations are on the costlier side
Some clients have reported getting less personal, templatized
generic responses from their providers
You are not matched to your therapists until you sign up and pay.
Who Should Seek Help at Talkspace?
Adults facing the following mental health issues are ideal candidates to receive therapy or psychiatric treatments at Talkspace.
Depression
Anxiety and Stress
OCD
Bipolar disorder
Anger management
Trauma and grief
PTSD
Chronic illness
Mental illness support for LBGTQI+
Eating disorder
Substance abuse
Mood disorder
Childhood abuse
Family conflicts
Parenting advice and more
The above list is not exhaustive, and there are additional mental/emotional illnesses covered by the platform. You can find out more by reaching out to customer service or your dedicated provider specialized in fulfilling your treatment needs.
How Does Talkspace Stack Up Against its Competitors?
Talkspace surely comes off as a front-runner in the mental healthcare industry as compared to its competitors, such as Cerebral and BetterHelp. The platform is highly appreciated by its customers for personalized, low-cost treatment.
Also, the availability of both psychotherapy and psychiatric treatment with medication management in one place is the icing on the cake.
BetterHelp is a popular platform for online mental health therapy designed for adults. But it does not offer psychiatric treatment and medication management.
Also, BetterHelp usually does not charge for extra monthly sessions and offers a one-week free trial, unlike Talkspace.
Cerebral, on the other hand, may not offer free trials.
The only con of Cerebral is that it offers limited mental healthcare solutions covering a small group of related issues like anxiety, insomnia, stress, and depression. But it does provide good discounts to make its plans as economical as possible.
The cheapest offering of Talkspace might be unaffordable for patients. So, Talkspace might be a bit more expensive compared to its competitors.
Talkspace and its competitors offer platforms and apps that are extremely simple and user-friendly. The sign-up process is seamless across all the platforms.
Conclusion
Talkspace could be a great choice if you value flexibility in communication. And want to make the most of unlimited text messaging and prescheduled live consultations at affordable rates.
The company ensures it stays true to its primary mission of providing more affordable and accessible mental healthcare via:
An efficient and user-friendly platform and app
Flexible and transparent pricing plans
Multiple effective ways of interacting with your provider
Some customers have complained about the high turnaround times of counselors leading to lower ratings on Trust Pilot. And there are other issues, too, such as poor provider remuneration affecting the quality of treatment, too many technical issues during video sessions, and impersonal interactions.
However, your experience might vary based on the therapist assigned to you.
So, Talkspace is almost perfect, but the above issues can be frustrating for a patient. This is not the case with all customers, and there is definitely scope for improvement.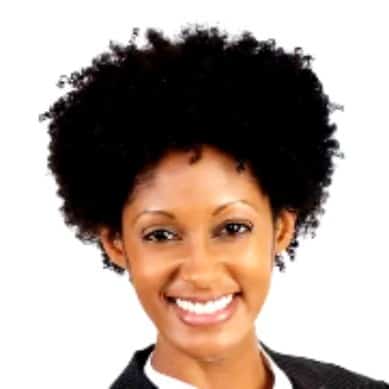 She is an experienced Clinical Psychologist and Mental Health Writer with a decade of expertise in psychology. Skilled in assessment, therapy, and patient care. Committed to helping individuals through clinical practice and mental health writing at Therapyjourney.co. Passionate about promoting mental well-being and awareness. Open to aligned opportunities.