Teladoc is an award-winning online mental healthcare platform. It has been revolutionizing the way healthcare services are delivered.
The platform was established in 2002 by founders George Byron Brooks and Oscar Boultinghouse in the Greater New York Area of the United States. This for-profit company emphasizes affordability, greater quality, accessibility, and efficiency for patients globally.
Every service, from telehealth to crucial medical opinions is easily available on this platform. Moreover, strong partnerships worldwide with other healthcare providers, businesses, and insurance companies make Teladoc a highly competent online healthcare platform.
In this comprehensive guide, I will review all its important features, pricing information, plus the different pros and cons of this therapy platform that makes it a legitimate platform for therapy seekers.
Here I will also share some of my own therapeutical experiences with Teladoc's platform, which will help you personally decide whether to pick or drop Teladoc for your mental healthcare needs.
Teladoc Review: Features, Pricing, Pros, Cons and More
Let us take a look at a comprehensive analysis of Teladoc's offerings in the mental healthcare ecosystem in this section.
1. How Does it Work?
This part of the article will explore how Teladoc services work.
Teladoc offers multiple healthcare services, including mental health counseling and psychiatry. The platform features a vast array of medical specialists, from primary care physicians to dermatologists, dietitians, therapists, and more.
The platform provides individual treatments to adults, children, and senior citizens along with corporate organizations. Couples therapy is also available on the platform. There are five major care plans built around unique, medically proven approaches.
Primary360 – This service is available to all adults aged 18 years and above. It covers a wide range of features, such as regular health assessments, referrals, and medication management.
Mental Healthcare – This service offers consultation with a mental health provider to treat conditions such as depression, anxiety, stress, and more. 
General Medical – Paediatricians and other doctors are at your service 24/7. It is designed to primarily address non-critical conditions such as minor allergies, flu, etc.
Condition Management – The platform even provides expert care, chronic condition management, and wellness assistance for sustainable recovery.
Expert Medical Advice/Opinion – This includes guidance by the top medical specialists present locally to address specific medical problems and provide personalized long-term assistance.
Wellness Care – This is great for inculcating healthier lifestyles. It covers services such as weight management, physiotherapy, sex education, counseling to quit bad habits/smoking, and more.
Teladoc is so vast that it has also systematically integrated its offerings with multiple hospitals, health systems, and corporate organizations. The hospital and health systems include:
Teladoc's emergency services
Inpatient and outpatient services
A comprehensively integrated Solo™ Virtual Care platform with 24/7 proactive progress and outcome monitoring
In-house telehealth devices such as TV Pro 300, Viewpoint, and more for a smooth online healthcare experience. These are also used to connect patients with care teams effectively and simulate face-to-face sessions.
Access to personalized care and support at all times via a single app offering primary care, mental healthcare, and chronic care
It was initially quite a task for me to explore Teladoc's website. Thanks to a plethora of features available on a single platform. Chances are you too may get easily overwhelmed by the complex web of services offered. Once I got the hang of it, it seemed quite organized.
However, the registration process took a while. There is an option to enter your insurance or employer code when creating an account on the platform. Overall, it felt like a slightly time-consuming activity for me.
First, I answered a brief questionnaire for the therapist to understand my needs. The next step was to review the narrowed-down list of providers and pick the right one.
The professionals on this list best comply with my preferences, such as location, gender, language, specialty, and more. Once I selected the appropriate therapist and a suitable time slot, I could consult within 3 to 7 days of appointment confirmation.
I was able to consult the same counselor every session. And the provider posted a detailed summary of every session on the secure member message center. This was great from a comfort and follow-up perspective.
No-show or late fees are compulsory on Teladoc. I had the option to cancel or reschedule my appointments more than 24 hours in advance. Failing to do so calls for a penalty (Not applicable if you live outside the US or have Medicaid, Medicare, HSA/FSA, and Federal Employee Plan support)
Prescriptions by Teladoc are not guaranteed. Because it will depend on the severity of the condition and the doctor's diagnosis. Also, DEA-regulated substances such as Diazepam, Codeine, Ketamine, etc., cannot be recommended by practitioners working with the platform.
Monthly medication refills are available twice a year. The platform also allows you to upload photos of pill bottles to avoid any confusion as the prescriptions are digitally sent to the nearest pharmacy.
Note – Teladoc doctors cannot prescribe non-therapeutic drugs like Cialis and Viagra. However, antibiotics will be recommended in appropriate dosages if needed.
2. Pricing/Affordability
Let us find out if Teladoc is expensive or affordable in this section.
Teladoc cannot be categorized as super affordable. But it is making its mark and creating a huge difference in the healthcare industry. However, no insurance coverage made things a bit costlier for me.
Also, the platform is not transparent about its pricing. I was only informed about the cost of different care plans after completing the registration.
I was charged around $99 per counseling/online mental therapy session. General medical consultations cost $75 per visit without insurance.
The psychiatric evaluation is even more expensive if paid out of pocket. The first consultation costs $299, with follow-up appointments worth $119 per session. So, be ready to spend more on managing complex mental health issues involving prescription medications.
In some cases, general medical consults can cost next to nothing ($0) with insurance. I will discuss more about insurance coverage in the next pointer.
You also have the option to process payments via FSA (Flexible Savings Account), HSA (Health Savings Account), or HRA (Health Reimbursement Arrangement) cards.
3. Insurance Coverage
Insurance coverage can sometimes come in handy to bring down mental healthcare costs. Does Teladoc accept insurance? We will get to more details in this section.
Teladoc provides the option to pay per visit if there is no insurance coverage. This is the alternative I went for when I signed up with the platform. It accepts all major health insurance processed globally, such as:
Aetna
Fidelis Care
Allwell
Affinity by Molina
Anthem – BCBS
Ameriben
BCBS Florida
BCBS Illinois
BCBS FEP (Federal Employee Plan)
Cigna
Carolina Complete
Fallon Health
Imagine Health
Molina Healthcare
Premera
Regence
UMR
UMR Level Funded
Wellcare
United Healthcare
Western Sky Community Care
Tufts Health Plan and more
Teladoc also accepts multiple Medicare Advantage and Medicaid care plans. However, the platform does not provide Medicare and Medicaid fees for service. I would suggest you to speak with your insurance provider for more details on the coverage aspect.
There are many more insurance carriers on the list in collaboration with Teladoc. It is added as an exhaustive dropdown in the registration form. So, be sure to check them out when you open your account on the platform.
4. Accessibility
How far and wide do Teladoc services reach and how easily accessible they are? This section will explore everything.
Currently, Teladoc services are restricted to patients across all states of Canada and the United States. Also, the website and app are translated into English and French catering to Canada's English and French-speaking regions respectively.
The platform's special Global Care Program allows you to consult a physician licensed in the US even while traveling abroad.
5. Privacy
Protecting patient privacy is one of the most crucial aspects of mental healthcare. Let us see how Teladoc performs on this front.
Teladoc takes great care in protecting patient privacy and PHI information. The platform is 100% HIPAA-compliant and does not violate any international, national, or state laws.
However, the privacy policy also mentions that disclosing patient health records may be required for legal purposes. This will only be done after acquiring the patient's permission to disclose data.
Teladoc may share your details with third parties for administrative reasons, too.
6. Pros and Cons of Teladoc
This section will list all the major pros and cons of Teladoc Health. It will help provide a quick gist of the article so you are in a better position to make your final decision.
Pros
HIPAA-compliant systematic mental and physical healthcare platform covering a wide variety of health issues
Comprehensive insurance provider network available
Support for payments via HSA, FSA, FEP and HRA
Multiple telehealth services are provided along with support for many telehealth devices
Medication management services are available with chronic condition monitoring.
Consultations can be scheduled 7-days a week
Healthcare is integrated with hospitals and healthcare systems across the US and Canada
Teladoc's services are available to corporate organizations as well
The platform caters to all age categories, from children to adults and senior citizens to couples
Flexible appointment scheduling process and video call option for real-time consultations with healthcare providers
Cons
Teladoc's services are expensive without insurance coverage
The website is huge and complex, making navigation difficult
The pricing plans are not available upfront and need customers to sign up first
Teladoc is not just dedicated to mental therapy and psychiatry
Therapist/psychiatrist bios can only be unlocked after registration
A very high waiting time going beyond 2 hours is a common issue reported by many patients
Teladoc does not provide emergency care and support
The registration/sign-up process is too tedious
Appointments can take longer than usual to confirm diluting urgency
Conclusion
Teladoc is a decent and legitimate platform for anyone who has multiple healthcare concerns.
The vastly integrated nature of the app and website helps in getting inclusive access to multiple effective treatments and benefits under one roof. However, the platform can be heavy to process for people only targeting mental healthcare issues.
Teladoc's support for an extensive network of insurance carriers and additional payment options via HSA/FSA/HRA etc., is what attracts a vast customer base.
Many patients have reported regular app glitches, extended appointment delays, longer waiting times, rude customer care, limited psychiatric assistance, and bumpy integration with certain business processes of various organizations.
Just like every platform, Teladoc also has its pros and cons, which you must consider before you opt for it.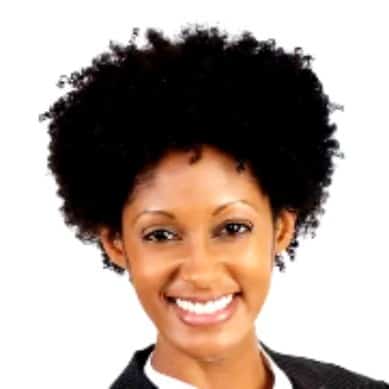 She is an experienced Clinical Psychologist and Mental Health Writer with a decade of expertise in psychology. Skilled in assessment, therapy, and patient care. Committed to helping individuals through clinical practice and mental health writing at Therapyjourney.co. Passionate about promoting mental well-being and awareness. Open to aligned opportunities.